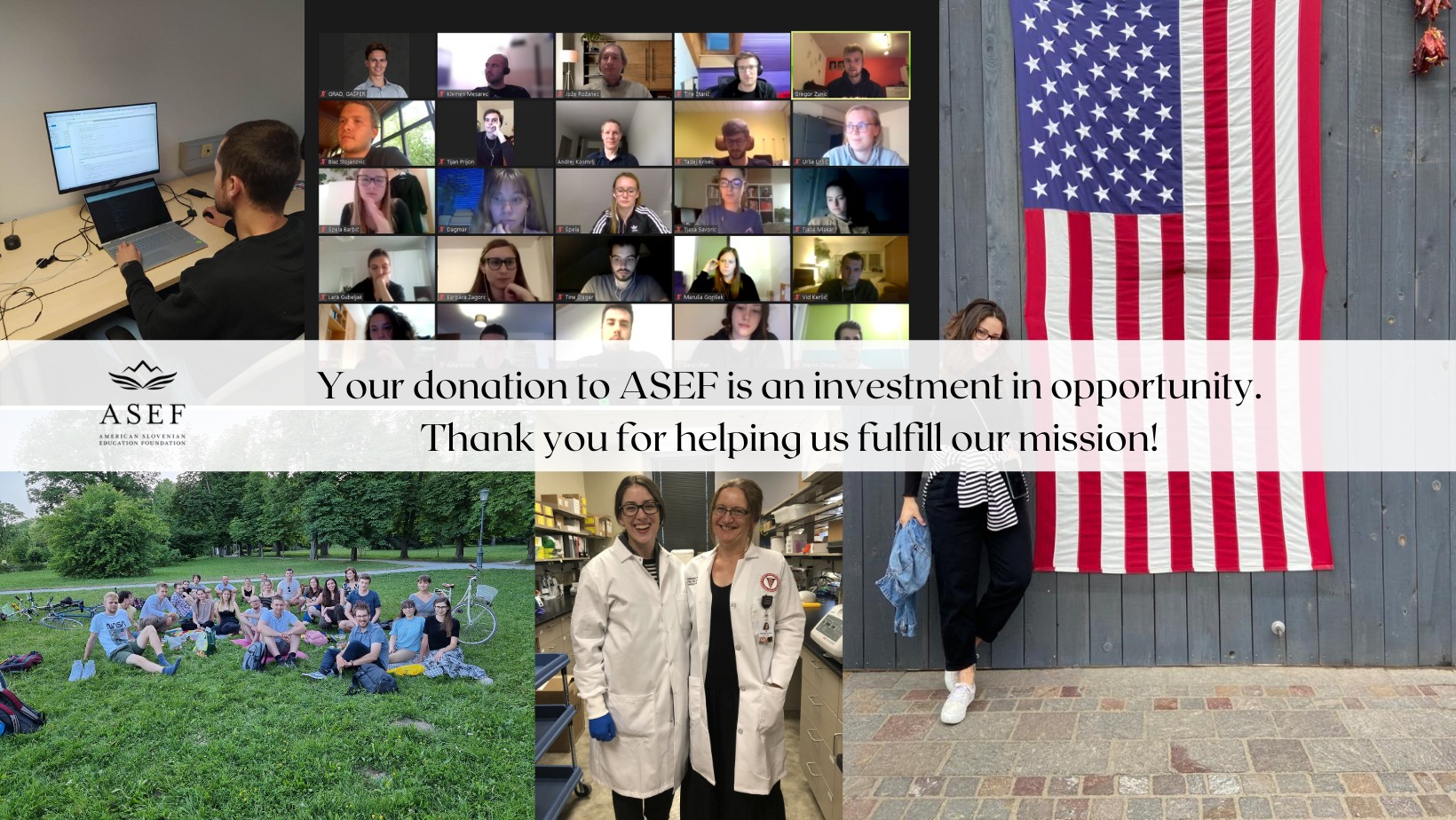 Cheers to the New Year!
In 2021, ASEF welcomed 23 new students from Slovenia into a 3-year fellowship program and created opportunities for them to study at the world's most prestigious universities. The new fellows have joined over 150 students already members of ASEF Society of Fellows. We are so excited to hear that ASEF has played an important role in students' lives this year – by providing them with resources and support to advance their work and move their career forward, creating opportunities to meet new colleagues and collaborators, and by providing them with new knowledge through ASEF's many activities. In addition, students get a chance to be mentored by over 50 renowned professors and researchers in the USA, Australia, Europe, Canada, and the UK. Beyond that, in 2021 alone, ASEF has organized over 50 events for the growing ASEF community and the general public, attended by more than 5,000 people.
Thanks to our volunteers, fantastic mentors, and all of you, the ASEF community remained strong in 2021. Our virtual conferences, ASEF Young Minds, ASEF Stories, ASEF Speaker Series, and ASEF Podcasts kept us all going. Whichever ways ASEF impacted you this year, we'd like to invite you to join us in giving back by making a donation. If you already donated to ASEF this year, know that we appreciate your support – thank you! Invest in opportunities for young talents – here.