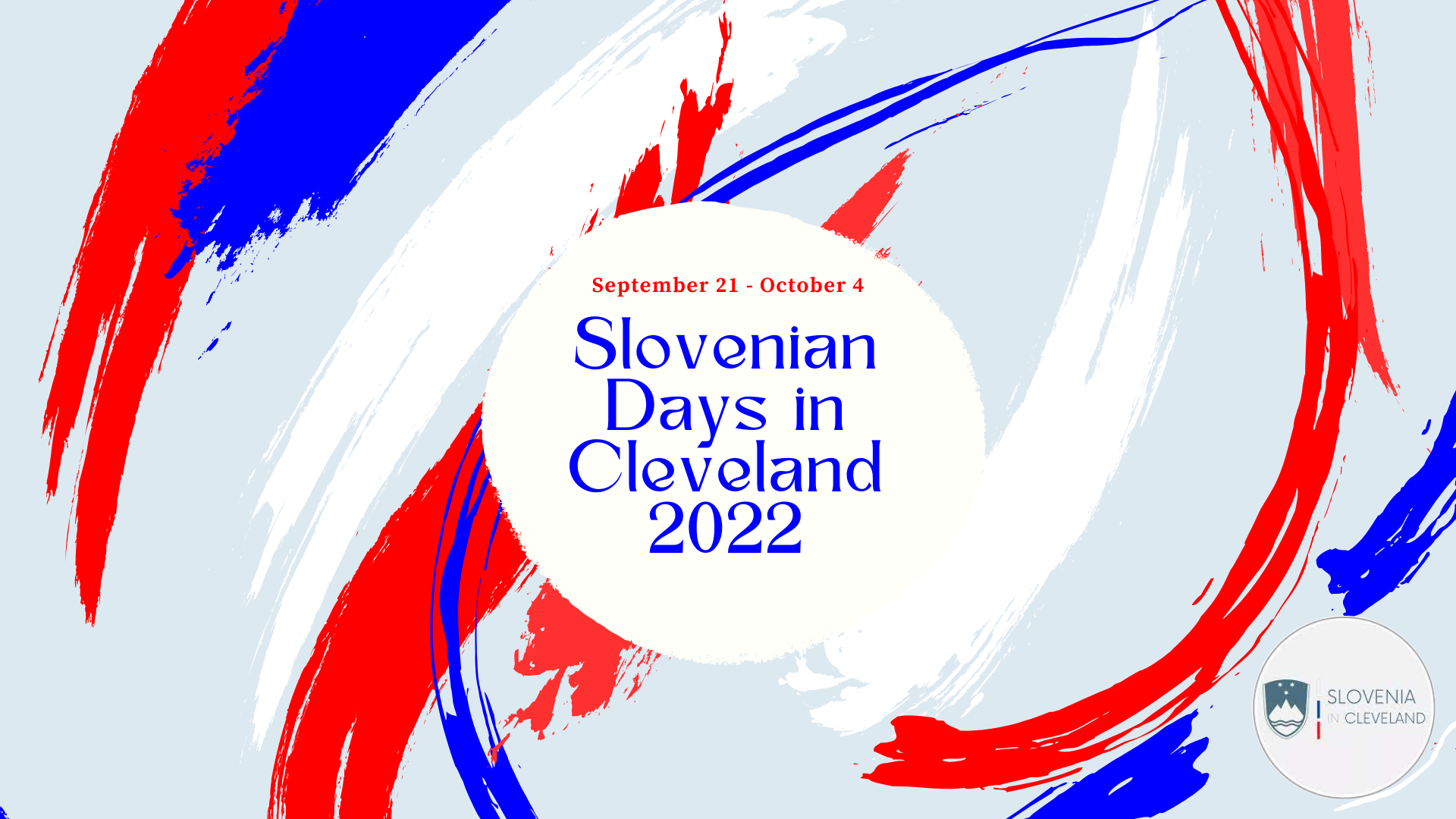 Check Out the Slovenian Days in Cleveland 2022
December 01, 2023 | 12:49 pm |
𝗦𝗹𝗼𝘃𝗲𝗻𝗶𝗮𝗻 𝗖𝗼𝗻𝘀𝘂𝗹𝗮𝘁𝗲 𝗚𝗲𝗻𝗲𝗿𝗮𝗹 𝗶𝗻 𝗖𝗹𝗲𝘃𝗲𝗹𝗮𝗻𝗱 is organizing 𝗦𝗹𝗼𝘃𝗲𝗻𝗶𝗮𝗻 𝗗𝗮𝘆𝘀 𝗶𝗻 𝗖𝗹𝗲𝘃𝗲𝗹𝗮𝗻𝗱 𝟮𝟬𝟮𝟮, which will be happening between September 21 and October 4.
Throughout this time, a number of events will be held where you may learn about Slovenian culinary traditions, music, film, and art.
Read more about the program here.