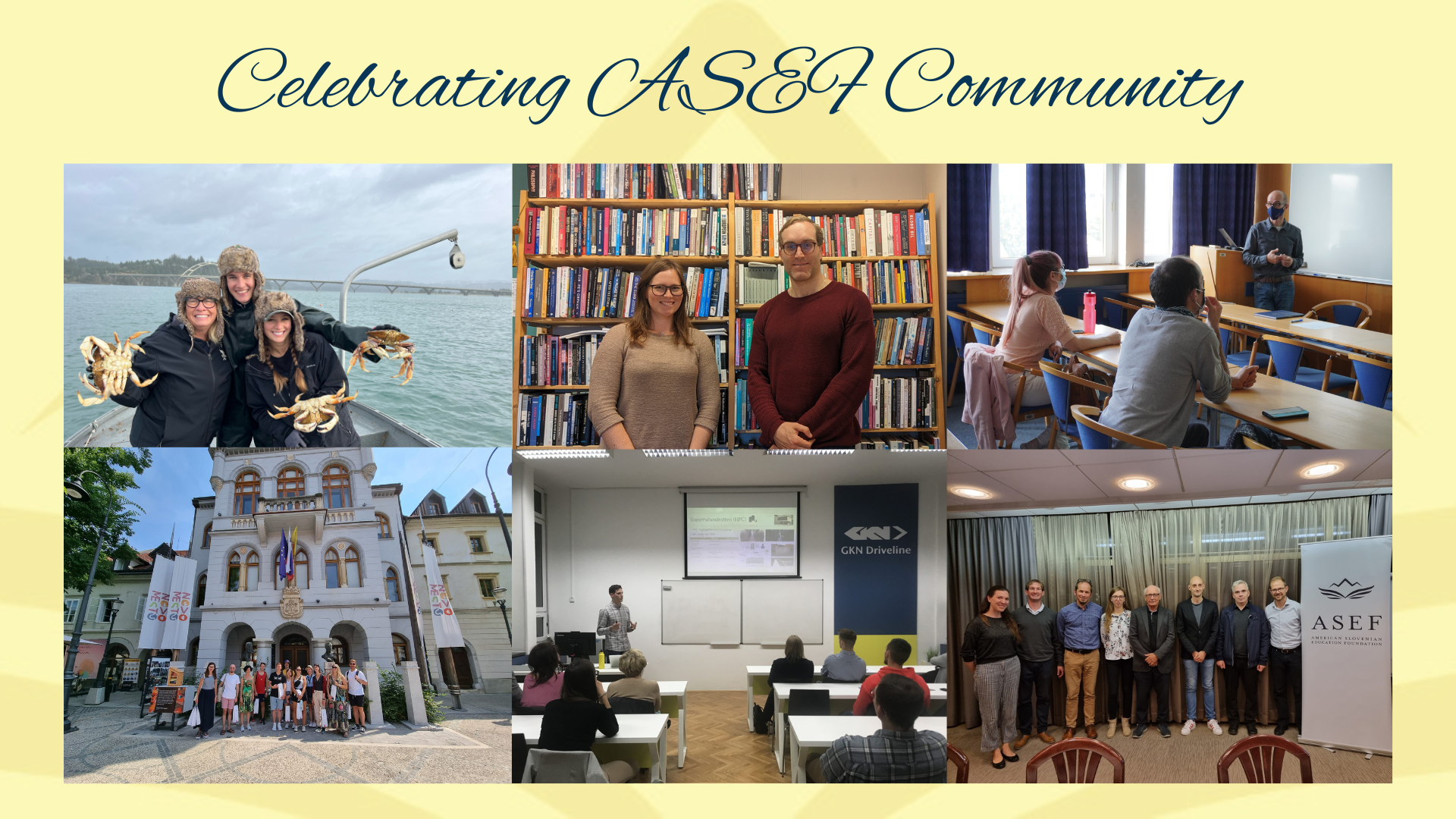 Celebrating ASEF Community
ASEF Community strives to build bridges between Slovenia and the world and we could not have possibly done that without our dedicated Fellows, Mentors, Donors, and Slovenian families abroad.
Our Research Abroad and Visit Slovenia Fellowships are providing life-changing opportunities for talented Slovenian students. Just in 2022, we selected 41 Junior Fellows who went to research visits at the best universities in Slovenia and around the world. We have also an outstanding community of 115 ASEF Mentors and Tutors, whose expertise and dedication contribute to building bridges between Slovenia and the world.
11 Slovenian families who are hosting our Junior Fellows abroad are also a part of our community. Hosting ASEF Fellows means helping them to learn about Slovenian communities abroad and the possibility to make life-long friendships.
We launched ASEF Fundraiser with an ambitious goal to reach 50,000 USD by December 31, 2022. Today, we are proud to announce that with donations of over 37,000 USD already made, we have raised 74 % of our goal, which will help us support the next generation of ASEF fellows.