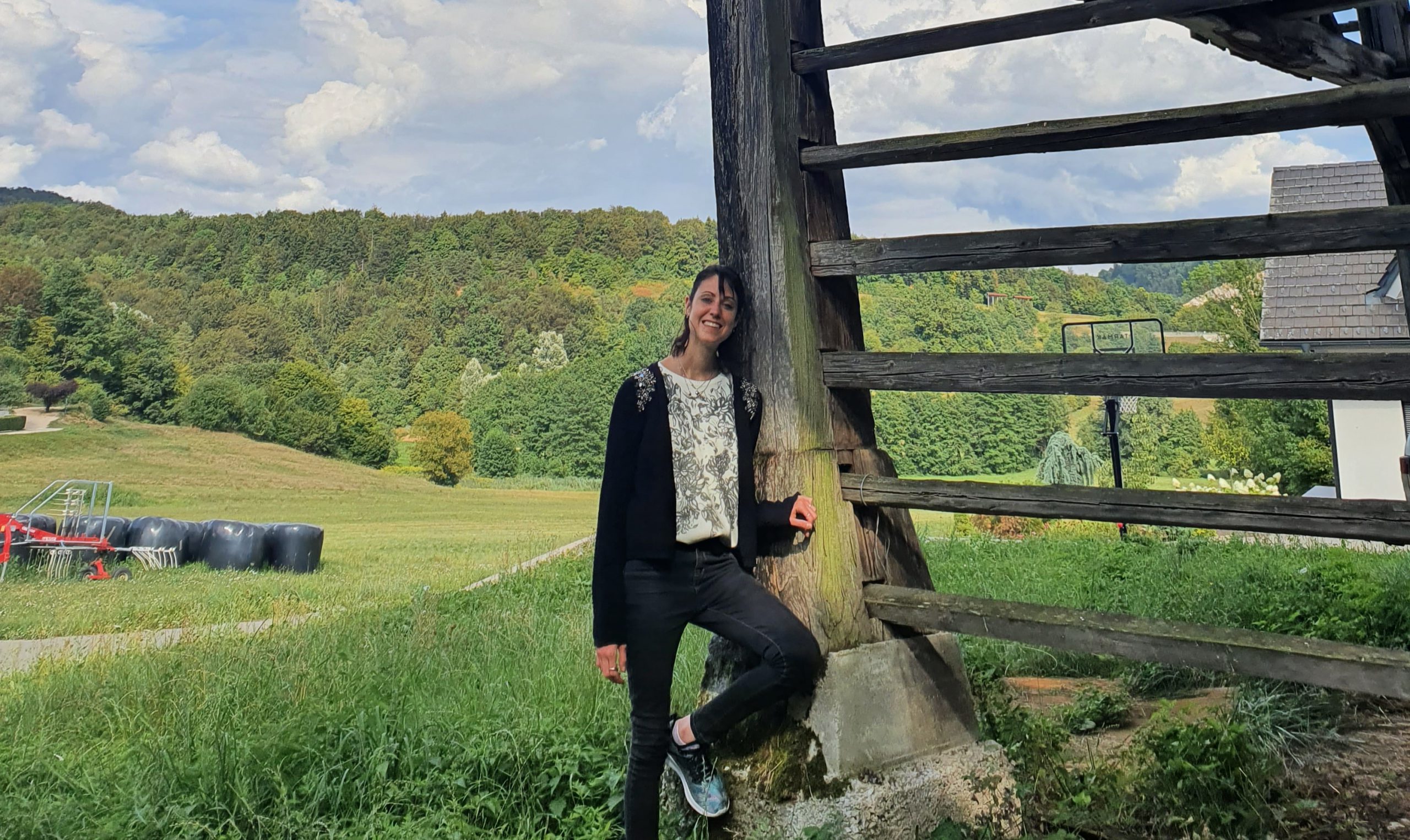 Carolina Casquil, 2022 Junior Fellow, Completed her Research Visit in Slovenia
Carolina Casquil, 2022 ASEF Junior Fellow, has recently finished her research visit in Slovenia. Carolina is an architect from Buenos Aires, Argentina. During her fellowship, she worked in the bureau of her mentor architect Paulo Barbaresi, with whom she still continues to work. Here is what she said about her stay in Slovenia:
"I arrived in Ljubljana on July 28, 2022, to start the ASEF Fellowship. I remember my early days walking and getting acquainted with such a beautiful city. I stayed in a student residence, where I was received very warmly.
Soon I started doing professional internships with the Architect Paulo Barbaresi, where I worked on a project for Celje. It was a beautiful process, studying typical Slovenian architecture and being able to communicate with the family to design the space that they wanted. The house has a garden in the center, which gives an incredible experience to live.
I was also in charge of the design of a remodeling of a student residence. I learned a lot about the diverse ways of living, with their typical uses and customs. Responding to the needs of accommodation in a capital city with specific points of activities, such as universities, clubs and jobs.
Then I continued my internship doing the interior and furniture design for a house located on the outskirts of Ljubljana. There I developed a project based on sustainability, using native materials, consciously and giving the space textures and colors that transport you to nature.
I am incredibly happy for the feedback of the families and the architect regarding my work.
In my free time I visited my grandparents' land for the first time. It was exciting to reconnect with my roots and to be able to live stories that my mother told me since I was little.
I am incredibly grateful for the ASEF Fellowship. I have met amazing people with whom I shared walks through the beautiful landscapes of Slovenia. And allowed me the opportunity to contribute with my architectural projects and grow professionally."
Without a doubt, this experience will remain in my most precious memories.

Caro Casquil about her fellowship in Slovenia