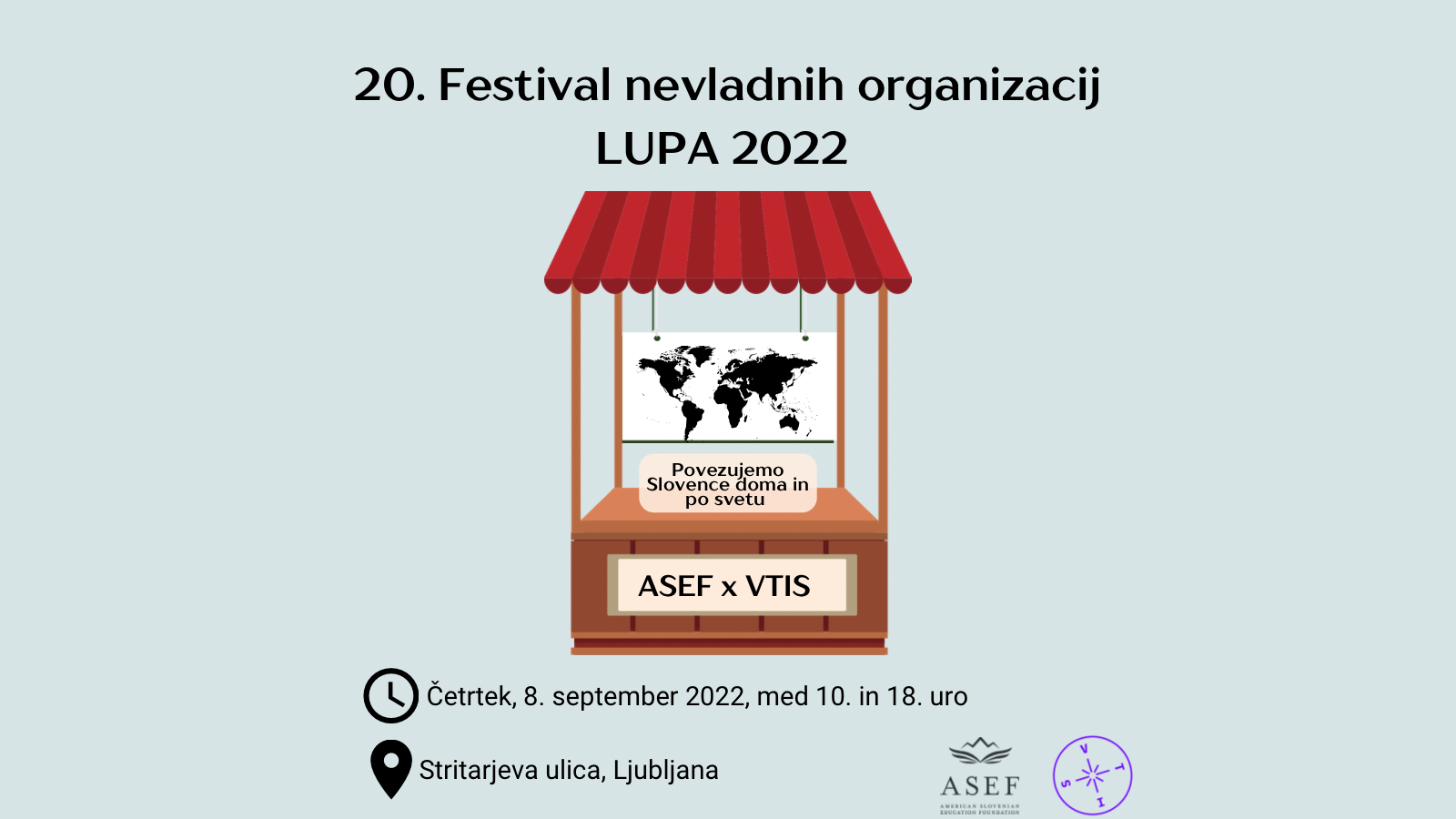 ASEF Will Participate in the 20th Festival of Non-Governmental Organizations LUPA 2022
October 05, 2023 | 2:22 am |
This Thursday, September 8, the LUPA Festival will take place on the streets of Ljubljana, where non-governmental organizations will present themselves to passers-by between 10 AM and 6 PM. ASEF will also be a part of the Festival together with VTIS, which will be waiting for you on Stritar Street.
We have already revealed that we are preparing various activities for you, but now it is time to give you a hint.
There will be an opportunity to get to know each other in an interactive way. Let's be proud that our activities connect Slovenians around the world. We will be happy if you could share your wishes, ambitions or experiences from abroad with us.
We will present you the possibilities of how you can be connected with us, always up-to-date with current events in the ASEF community, and how you can contribute to the further integration of the Slovenian scientific space with the world.
In exchange for your cooperation, we promise you useful rewards!
We are already counting down the days until Thursday, when we will have the opportunity to chat and share impressions and the vision we are pursuing together. See you soon!
For more information in Slovene you can check the CNVOS website. Or on Facebook.