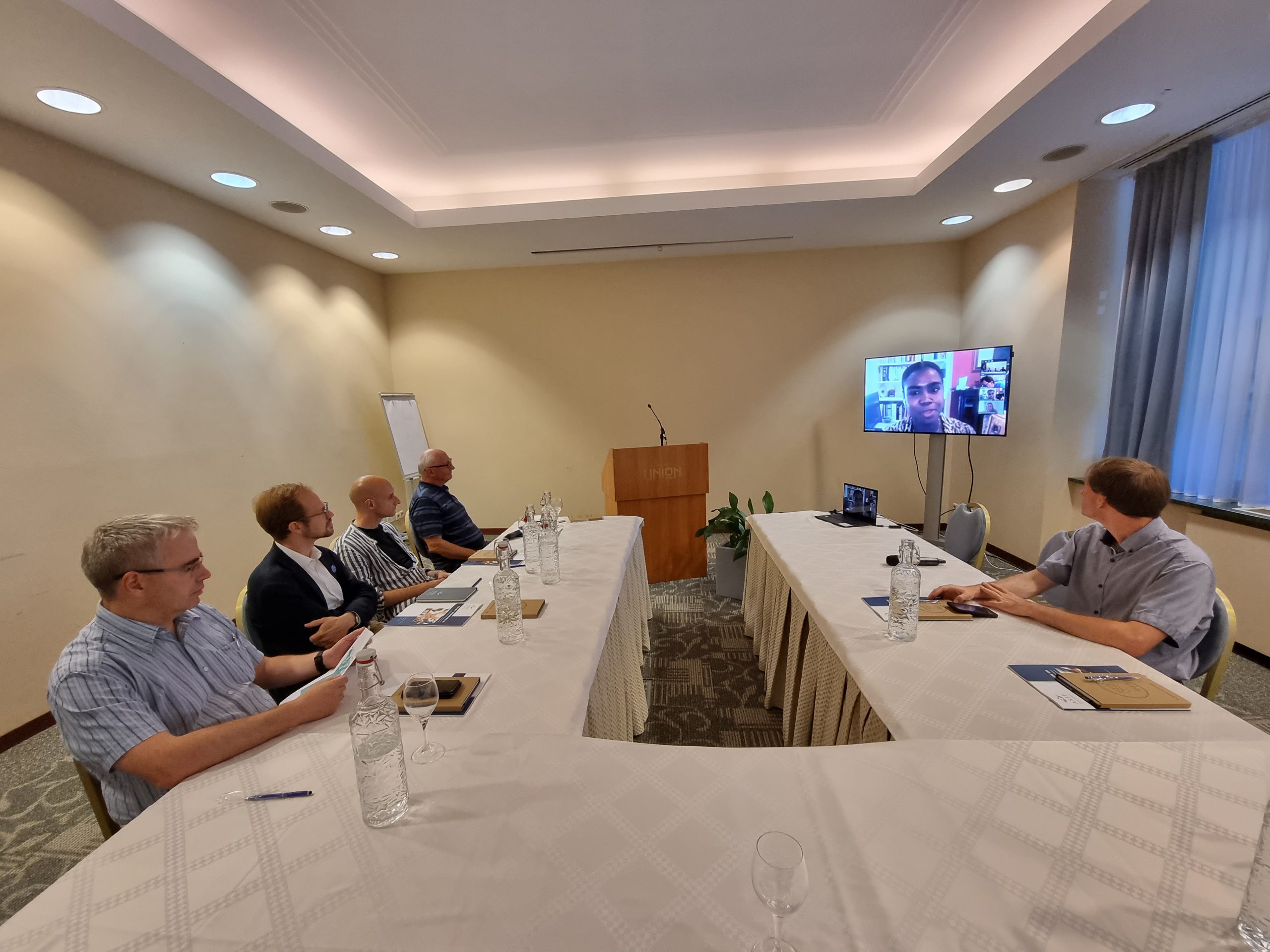 ASEF Tutorial Program gives not only knowledge but mostly a unique way to approach it
December 01, 2023 | 1:03 pm |
On Thursday, June 30, ASEF, together with the 𝗖𝗲𝗻𝘁𝗿𝗲 𝗳𝗼𝗿 𝗧𝘂𝘁𝗼𝗿𝗶𝗮𝗹 𝗧𝗲𝗮𝗰𝗵𝗶𝗻𝗴 (CTT), held a final workshop for ASEF Tutors named 𝗧𝘂𝘁𝗼𝗿𝗶𝗮𝗹 𝗠𝗲𝘁𝗵𝗼𝗱: 𝗟𝗼𝗼𝗸𝗶𝗻𝗴 𝗕𝗮𝗰𝗸 𝗮𝗻𝗱 𝗟𝗼𝗼𝗸𝗶𝗻𝗴 𝗙𝗼𝗿𝘄𝗮𝗿𝗱. The event took place in a hybrid format, with Tutors being in the Rose Room of uHotel in Ljubljana and CTT members on Zoom. This workshop is the last event in this year's activities of the ASEF Tutorial Program, which was introduced in 2020 and since then had more than 40 students who successfully enhanced their intellectual and personal growth. As 𝗗𝗿. 𝗥𝗼𝗸 𝗦𝗲𝗸𝗶𝗿𝗻𝗶𝗸, ASEF Tutorial Program Leader, said the ASEF Tutorial Program is in ASEF DNA, making it an essential part of ASEF core activities.
This year, the main focus of the ASEF Tutorial Program was on Sustainable Development Goals. Students together with tutors worked on a chosen topic. 6 tutors who are esteemed professors in their field worked with Fellows in small groups. These are 𝗣𝗿𝗼𝗳. 𝗜𝘃𝗮𝗻 𝗕𝗿𝗮𝘁𝗸𝗼 (Computer Science), 𝗣𝗿𝗼𝗳. 𝗭𝗱𝗲𝗻𝗸𝗼 𝗖̌𝗮𝘀𝗮𝗿 (Biochemistry and Chemistry), 𝗗𝗿. 𝗦𝗮𝘀̌𝗼 𝗚𝗿𝗼𝘇𝗱𝗮𝗻𝗼𝘃 (Physics), 𝗣𝗿𝗼𝗳. 𝗧𝗼𝗺𝗮𝘇̌ 𝗗𝗲𝘇̌𝗲𝗹𝗮𝗻 (Political Science and Sociology), 𝗗𝗿. 𝗧𝗮𝗺𝗮𝗿𝗮 𝗣𝗮𝘃𝗮𝘀𝗼𝘃𝗶𝗰́ 𝗧𝗿𝗼𝘀̌𝘁 (Economics), and 𝗗𝗿. 𝗔𝗻𝗮𝗺𝗮𝗿𝗶𝗷𝗮 𝗦̌𝗽𝗼𝗿𝗰̌𝗶𝗰̌ (Humanities).
At the final workshop, the tutors, together with the members of CTT, 𝗗𝗿. 𝗣𝗲𝘁𝗲𝗿 𝗖𝗹𝗮𝘂𝘀 and 𝗥𝗼𝘀𝗲𝗮𝗻𝗻𝗲 𝗖𝗵𝗮𝗻𝘁𝗶𝗹𝘂𝗸𝗲 evaluated the progress of the program, acknowledged the achievements made throughout this year, and talked about the next year's goals. They discussed the added value of this program, and as Dr. Claus pointed out, the ASEF Tutorial Program gives not only knowledge but mostly a unique way to approach it. The tutorial method is a learning ecosystem, and there are many elements that must be taken into account. Tutoring develops a sense of commonality, teamwork and establishes a great relationship between tutors and students.
We would like to thank all the tutors, who participated this year, worked together with our students to help them develop critical thinking about current global issues and contributed to the great success of the ASEF Tutorial Program. We also thank Dr. Rok Sekirnik for leading the ASEF Tutorial Program, as well as members of CTT who helped us every step of the way.