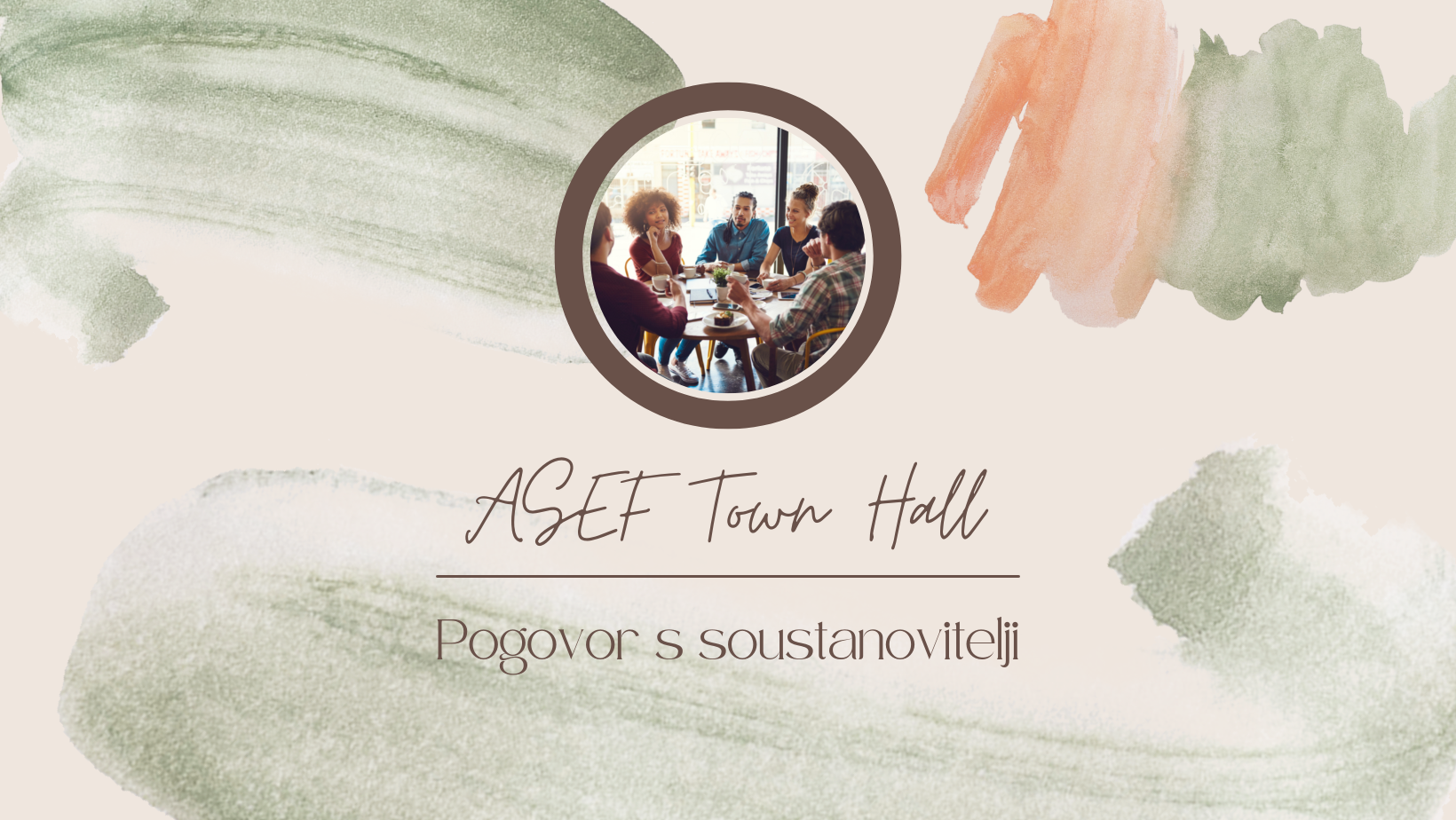 ASEF Town Hall Report: A Conversation with the Co-Founders
September 22, 2023 | 7:22 pm |
On Thursday, 24/11/2022, ASEF organized an event for its fellows, ASEF Town Hall. The purpose of the event was for ASEF to discuss with the fellows their role within the organization, the common vision and mission, and how to further improve the program's activities. With the suggestions for improvements, we hope that joint action in the future will further strengthen the ties within the ASEF community and enable its fellows to bring their potential to the fullest and build on their own competencies through active participation on the program.
At the event, the co-founders of ASEF dr. Jure Leskovec and dr. Marinka Žitnik were present, as well as Barbara Zagorc and Maruša Sirk from the ASEF office and representative of ASEF Fellows Jože Rožanec.
Dr. Jure Leskovec

"ASEF works towards building an active community of young people. It provides them a basis for gaining experience abroad and bringing back to the community through spreading the acquired knowledge. ASEF fellows gain a rich and diverse experience that opens their doors to further career opportunities."
Thanks again to all the fellows for their participation and shared insights!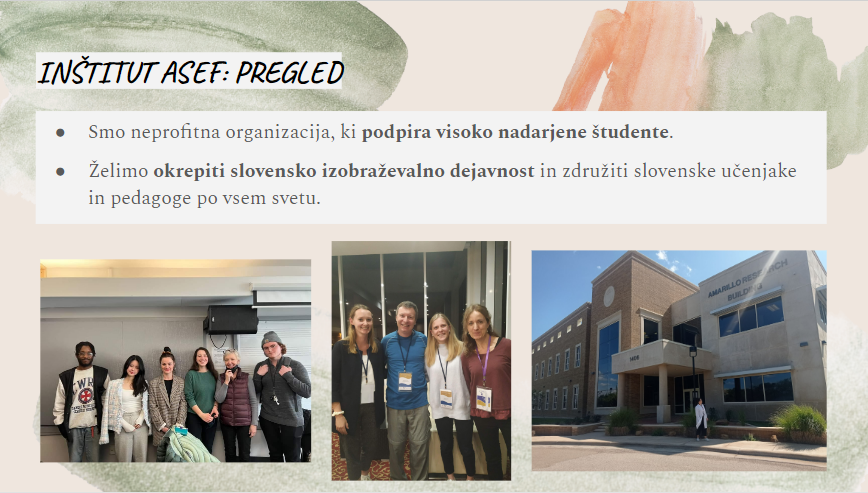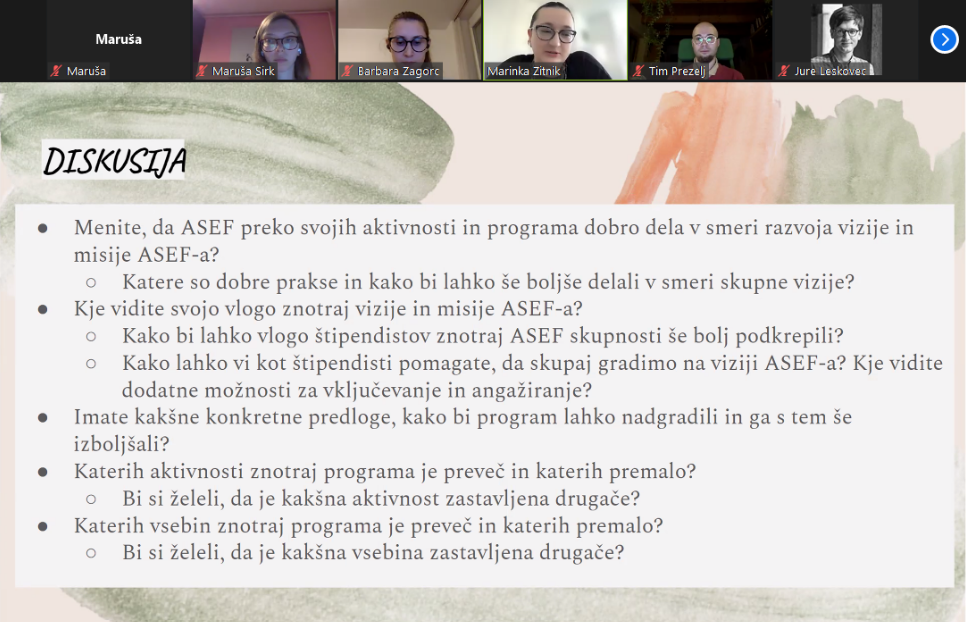 If you would like to hear more about the fellows and their experience abroad, we invite you to the ASEF End of the Year Celebration event, which will be held virtually on Saturday, December 3, 2022 at 7 PM CET / 1 PM ET / 10 AM PT.