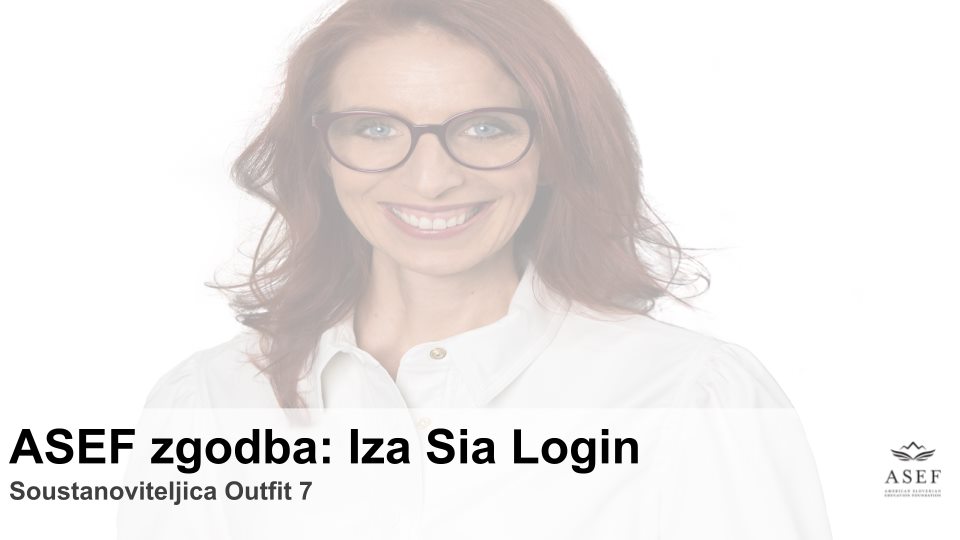 ASEF Story: Iza Sia Login
November 16, 2021 | 7:00 pm | Online
On Tuesday, November 16, we meet again at the ASEF Story. Iza Sia Login – co-founder of the Slovenian unicorn Outfit7 will join us this way.
The conversation will be guided, but interaction from the participants is highly desirable. The meeting will be chaired by Gašper Grad.
We will share the zoom link here a few days before the meeting.