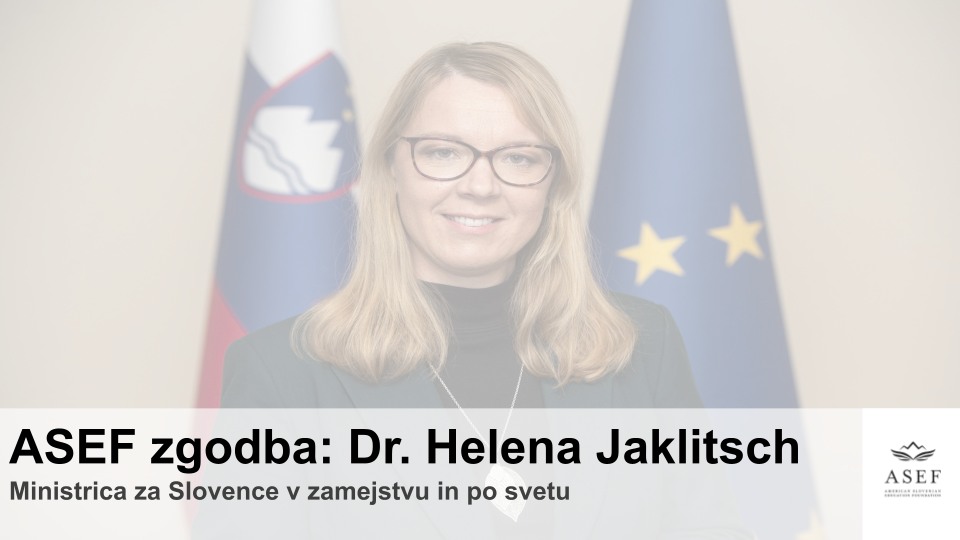 ASEF Story: Dr. Helena Jaklitsch
December 09, 2021 | 7:00 pm | Online
On Thursday, December 9, we meet again at the ASEF story. This time we will be joined by Dr. Helena Jaklitsch – current Slovenian Minister for Slovenes Abroad.
We will touch on topics such as the challenges of cooperation and maintaining contacts with Slovenes around the world, on escape and brain circulation, your perspective on Slovenia abroad, etc.
The conversation will be guided, but interaction from the participants is highly desirable. The meeting will be chaired by Stefania Leber.