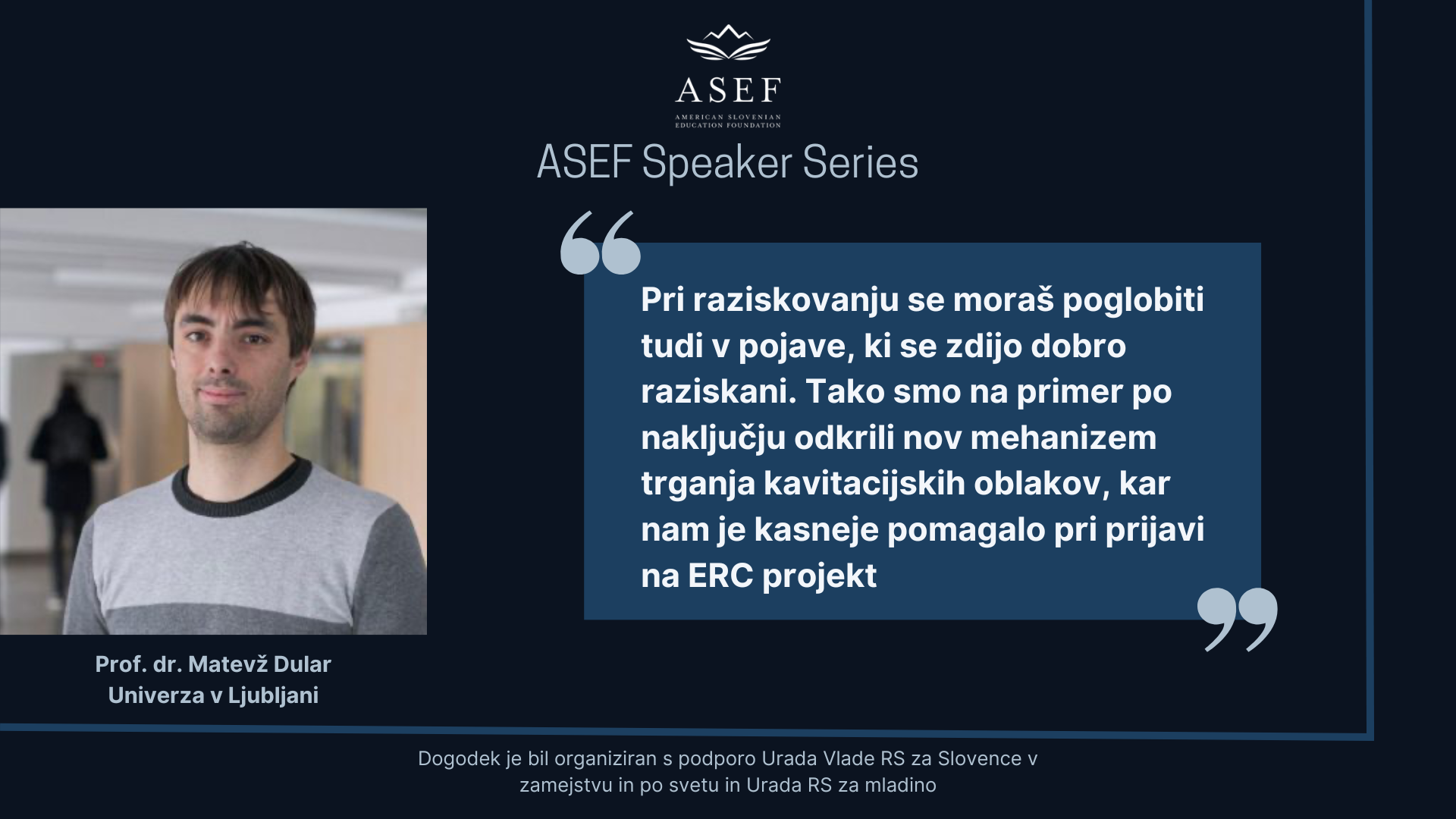 ASEF Speaker Series: prof. dr. Matevž Dular
Prof. dr. Matevž Dular presented the dynamic life of cavitation at the February ASEF Speaker Series lecture. He described the research of the dynamic behavior of the cavitation flow and its negative consequences, which the lecturer has carried out in the last 20 years at home and abroad.
You can read more about the event by clicking the button below.
The ASEF Speaker Series project is organized with the financial support of the Government Office for Slovenians Abroad and the Office of the Republic of Slovenia for Youth.