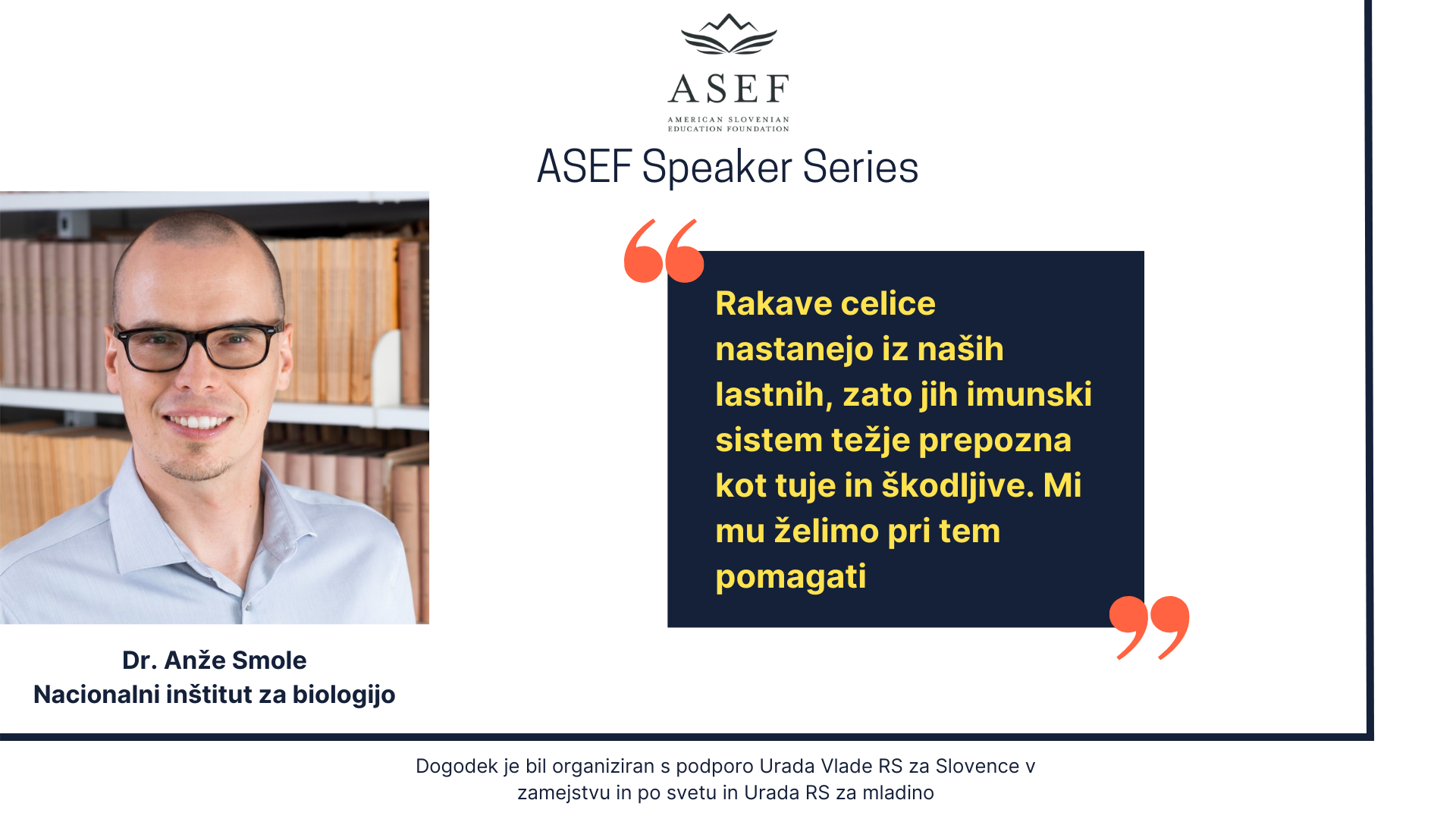 ASEF Speaker Series – Dr. Anže Smole 
Dr. Anže Smole presented new paths for cancer immunotherapy with CAR-T cells at the April ASEF Speaker Series lecture.
You can read more about the event by clicking the button below.
The ASEF Speaker Series project is organized with the financial support of the Government Office for Slovenians Abroad and the Office of the Republic of Slovenia for Youth.