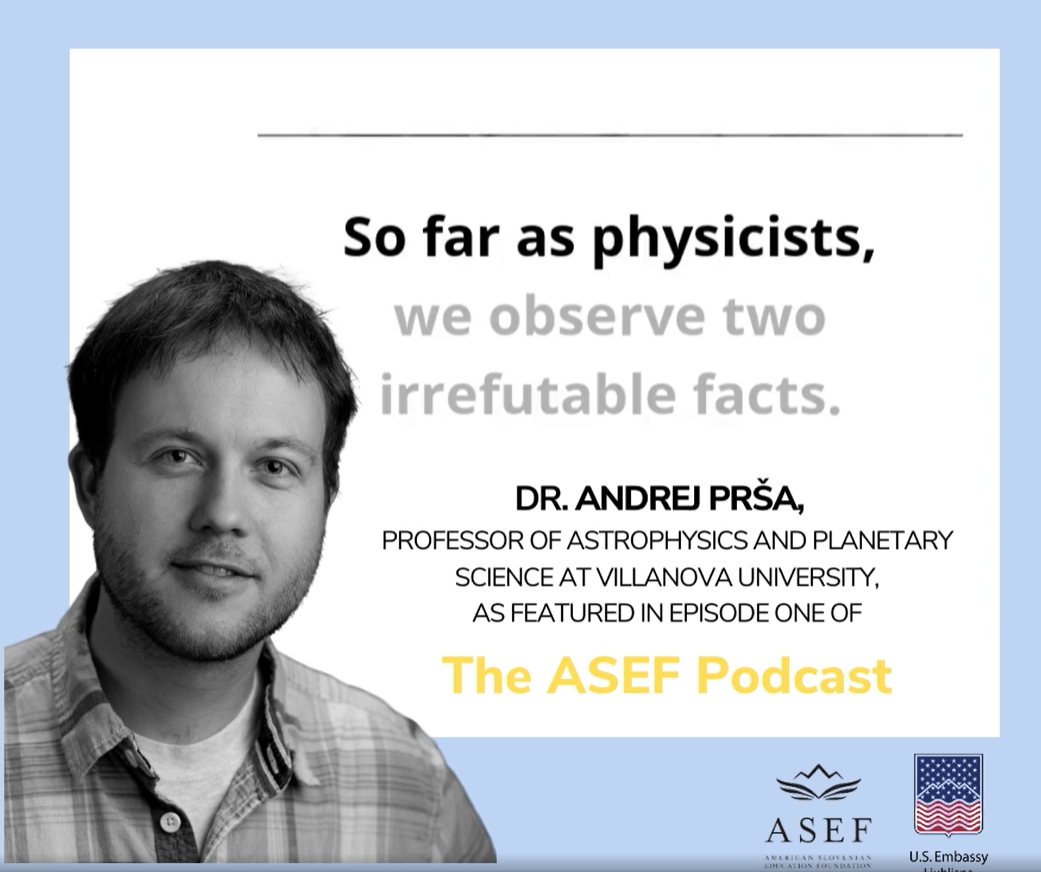 ASEF Podcast Episode #1: Prof. Andrej Prša spoke About Habitability
Have you listened to the ASEF Podcast yet?
Here is an insight into Episode #1, where prof. Andrej Prša, Professor of Astrophysics and Planetary Science at Villanova University, spoke about habitability.
Episode #1 of the ASEF Podcast is available for streaming via next link.
This project is supported by the U.S. Embassy Ljubljana.