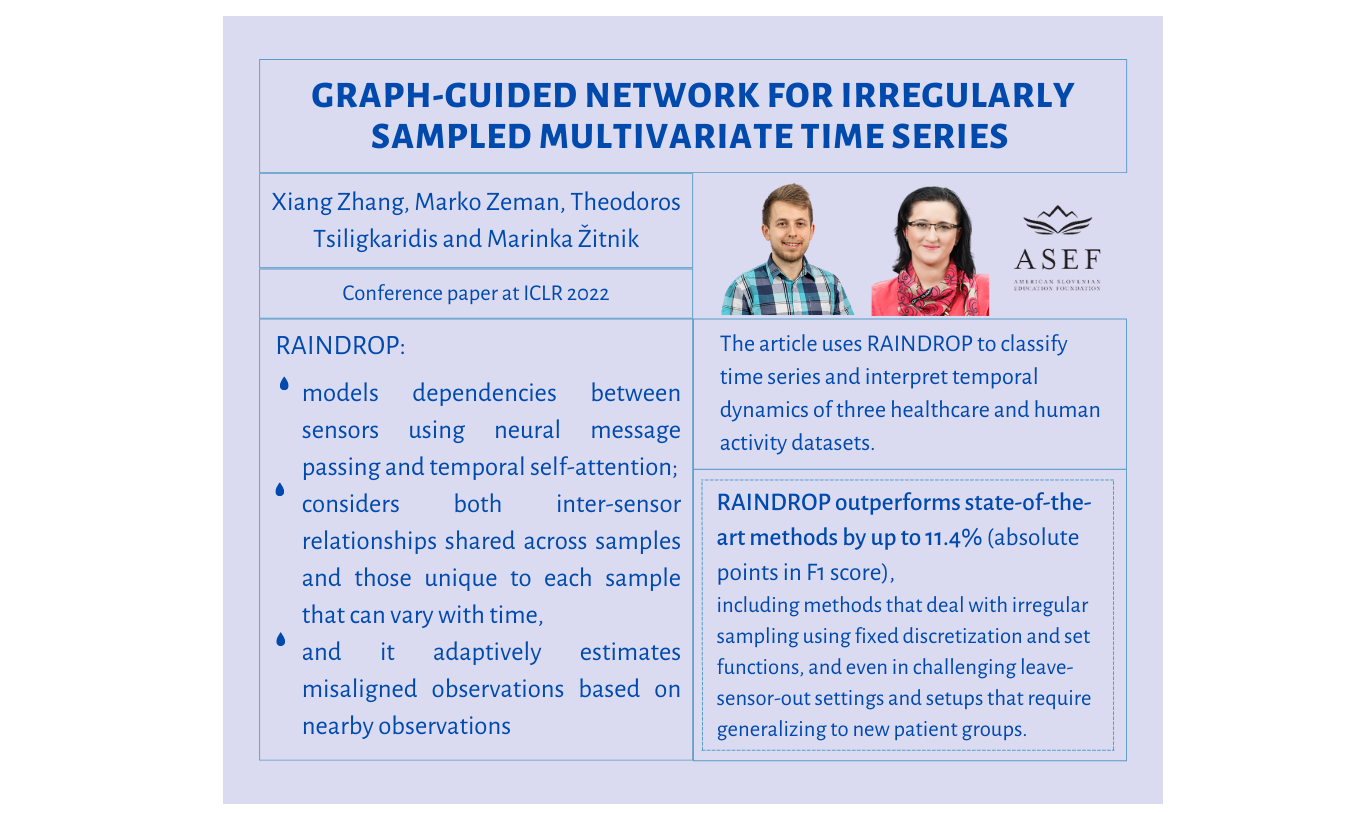 ASEF Mentor and Her ASEF Junior Fellow Co-authored a Conference Paper
We would love to share news of a fruitful collaboration between an #ASEFMentor and an #ASEFJuniorFellow!
Dr. Marinka Žitnik, Assistant Professor of Biomedical Informatics at Harvard University and Director of ASEF Institute, and Marko Zeman, ASEF Junior Fellow 2021, published a conference paper at ICLR 2022 with two other authors. Congratulations on the conference paper to Dr. Žitnik and Marko! This is another example of how the #ASEFCommunity works together even after the formal 10-week #researchvisit.
Feel free to read the whole article via this link.