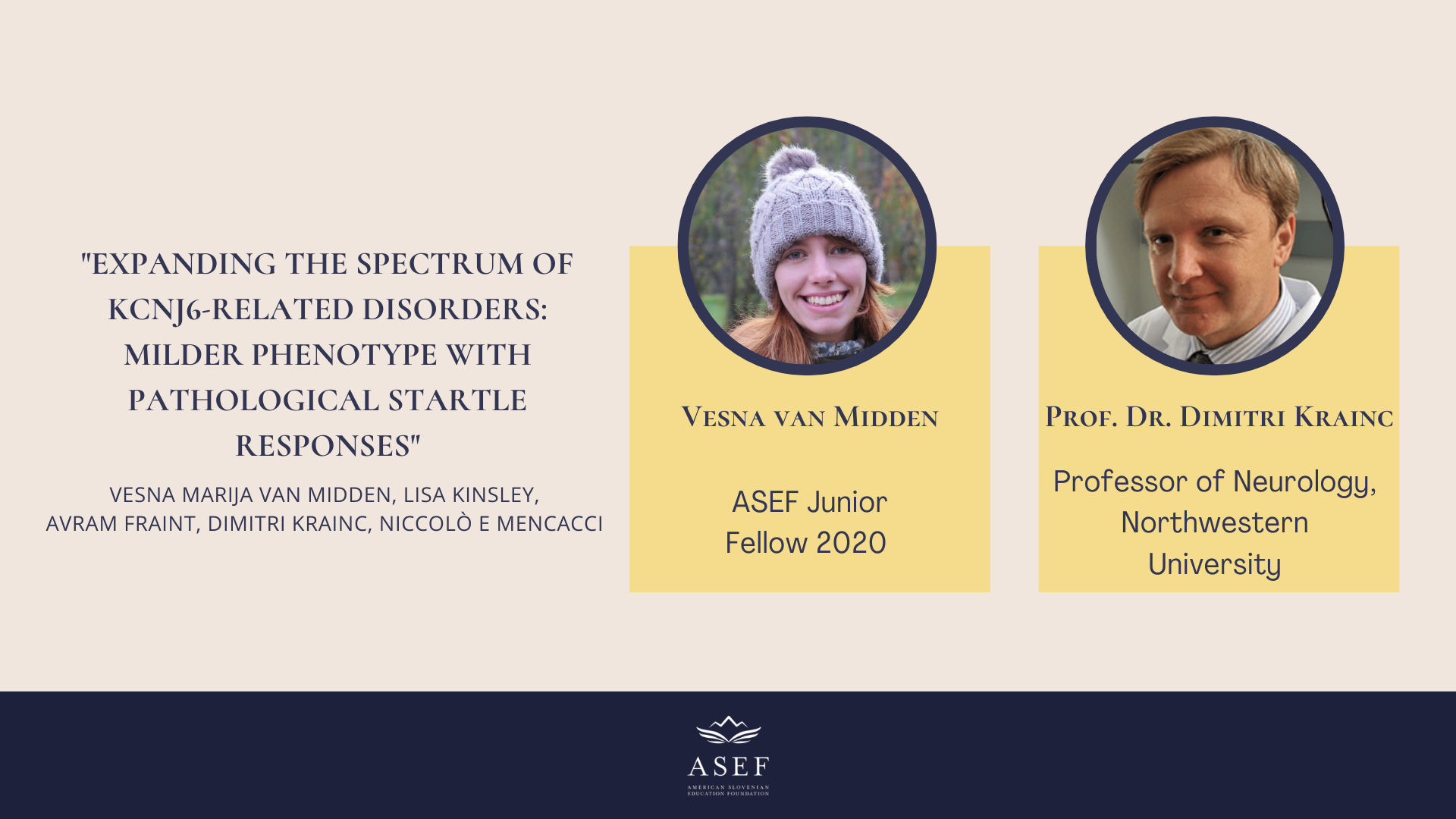 ASEF Mentor and ASEF Fellow Co-Authors of an Article
We are pleased to share the news of a successful collaboration between ASEF junior Fellow 2020 𝗩𝗲𝘀𝗻𝗮 𝘃𝗮𝗻 𝗠𝗶𝗱𝗱𝗲𝗻 and ASEF Mentor 𝗣𝗿𝗼𝗳. 𝗗𝗿.  𝗗𝗶𝗺𝗶𝘁𝗿𝗶 𝗞𝗿𝗮𝗶𝗻𝗰. Together with three other co-authors, they have published a paper on Keppen-Lubinsky syndrome and other disorders caused by the KCNJ6 gene.
Vesna spent her 10-week research visit as part of her ASEF Fellowship at 𝗡𝗼𝗿𝘁𝗵𝘄𝗲𝘀𝘁𝗲𝗿𝗻 𝗨𝗻𝗶𝘃𝗲𝗿𝘀𝗶𝘁𝘆 in Chicago, where she worked under the supervision of Prof. Dr. Krainc, Chairman of the Department of Neurology.
Congratulations to both of them and we are happy to see that successful collaborations between our mentors and fellows continue even after the official end of the research visit.
Be part of the success story with ASEF and apply for our 𝗥𝗲𝘀𝗲𝗮𝗿𝗰𝗵 𝗔𝗯𝗿𝗼𝗮𝗱 𝗙𝗲𝗹𝗹𝗼𝘄𝘀𝗵𝗶𝗽. Applications are open until 𝗢𝗰𝘁𝗼𝗯𝗲𝗿 𝟮𝟯 at the link below.