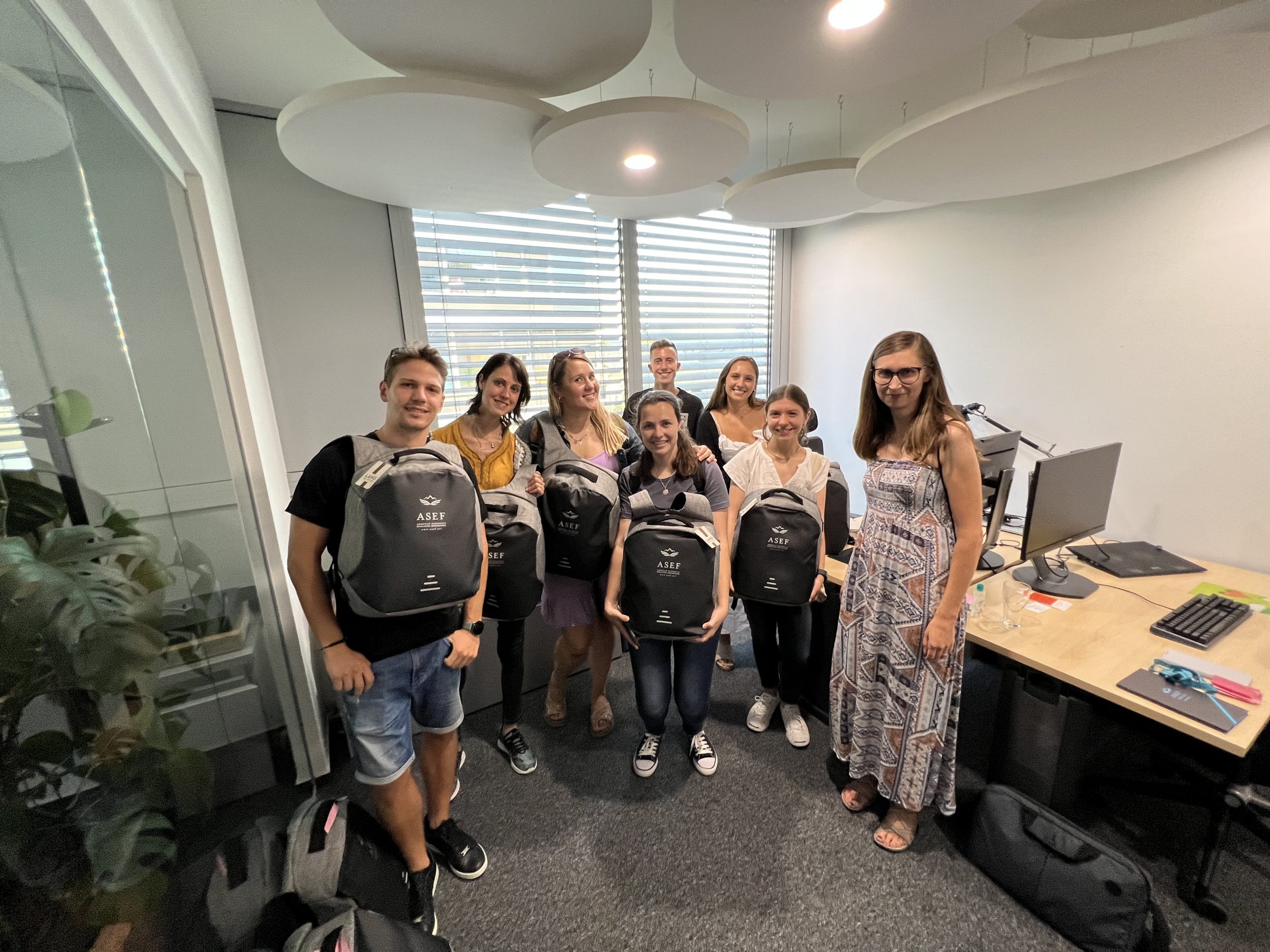 ASEF Junior Fellows Visited ASEF Office in Ljubljana
On Wednesday, August 10, ASEF Junior Fellows from the United States and Argentina visited ASEF Office in Ljubljana.
They're having a wonderful experience in Slovenia, full of research opportunities in the area of their field of interest, making new connections and strengthening existing ones, and getting to know Slovenian culture, language, and nature better.
Visiting Slovenia ASEF Fellowship is a program that enables young people of Slovenian heritage living abroad to do a 10-week work/research visit at a university, research institute, or company under the mentorship of ASEF mentors in Slovenia.
This year's ASEF Mentors, to whom we are especially grateful for their professional support, are:
Prof. Dr. Tomaž Deželan, Faculty of Social Sciences, University of Ljubljana
Prof. Dr. Žiga Vodovnik, Faculty of Social Sciences, University of Ljubljana
Prof. Dr. Polona Tratnik, New University, Faculty of Slovenian and International Studies
Assist. Prof. Dr. Rebeka Kunej, ZRC SAZU, Institute of Ethnomusicology
Assist. Prof. Dr. Nataša Gliha Komac, ZRC SAZU, Fran Ramovš Institute of the Slovenian Language
Dr. Mario Fafangel and Dr. Andrej Steyer, Center for Infectious Diseases at the National Institute of Public Health
Assoc. Prof. Dr. Marko Pokorn, M.D., University Medical Center Ljubljana
Sašo Šmigić, Generali investments
Paulo Barbaresi, Studio Barbaresi
Lena Glyseth, Outbrain
The applications for the 2023 ASEF Fellowships will be open in September 2022.
The program is supported by Government Office for Slovenians Abroad, Office of the Republic of Slovenia for Youth, and Slovenian Research Agency. It wouldn't be possible without our generous donors.