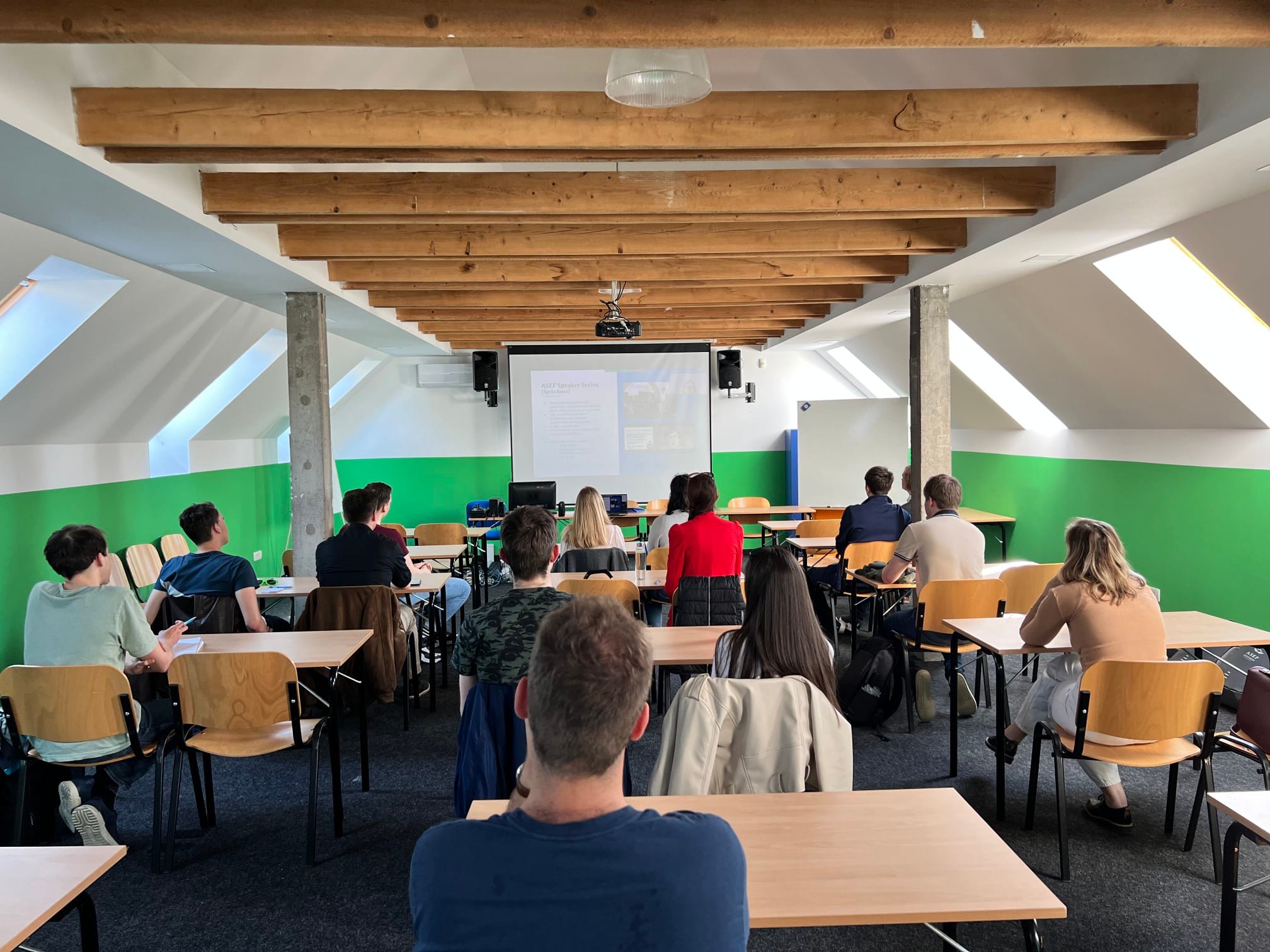 ASEF Junior Fellows Generation 2022 Were Presented With a Variety of Activities Outside the Research Visit
ASEF organized a hybrid event for the ASEF Junior Fellows generation 2022, which included a presentation of a variety of activities carried out throughout the year. Based on this, the new generation got acquainted with all the activities in which they can participate, but also already considered where they could participate and thus co-create ASEF.
The event was opened and fully moderated by dr. Andrej Košmrlj, Head of the ASEF Junior FeIlowship Program for research abroad, and otherwise an Assistant Professor of mechanical and aerospace engineering at Princeton University in the United States.
Individual diverse activities and opportunities for inclusion were presented in more detail by ASEF Junior Fellows of previous generations, who are more actively involved in individual works, and the ASEF team::
ASEF Tutoring and Other Educational and Social Activities: Jože Rožanec (ASEF and AJF Team 2016)
ASEF Speaker Series: Špela Knez (AJF 2021)
ASEF Young Minds: Tjaša Mlakar (AJF 2021)
ASEF Story: Lea Knez (AJF 2021)
A circle for Informatics: Vid Keršič (AJF 2021)
Program for AJF from abroad: Klemen Mesarec Hercog (ASEF team)
Interviews with new candidates for AJF: Blaž Stojanovič (AJF 2021)
ASEF Podcast: Tanja Janko (AJF 2019)
Newsletter for AJF: Lara Gubeljak (AJF 2018)
Research and Development: Barbara Zagorc (ASEF team)
The ASEF team is extremely grateful for everyone's contribution to the creation of activities, and at the same time looks forward to the active involvement of new motivated generations of young people in programs and projects! At the end of the event, there was an informal gathering on the one hand in Ljubljana and on the other hand online (for all those who are abroad).