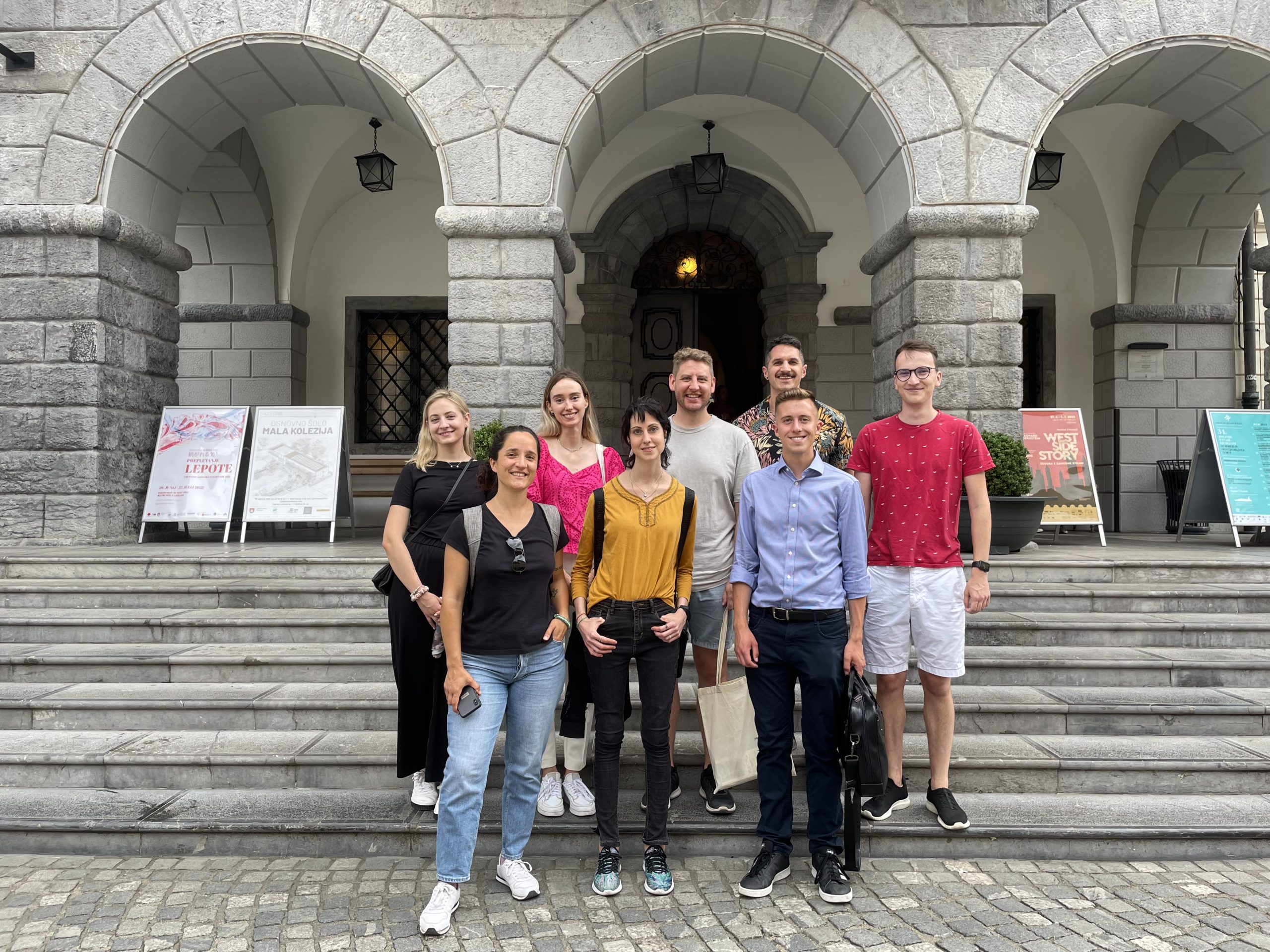 ASEF Junior Fellows Exploring Ljubljana
July 05, 2022 | 4:00 pm | Ljubljana, Slovenia
On July 5, ASEF Junior Fellows, who are visiting Slovenia 🇸🇮 for their research/work visit, attended the event 𝗘𝘅𝗽𝗹𝗼𝗿𝗲 𝗟𝗷𝘂𝗯𝗹𝗷𝗮𝗻𝗮 to get to know the city and its culture.
They visited the City Museum of Ljubljana, where they learned a lot of interesting historical facts about Ljubljana, from prehistoric times to modern days. Later they were joined by students from the Slovenian Student Association for International Relations 𝗚𝗹𝗼𝗯𝗮𝗹𝗹𝗶𝘀, who organized the tour around the city center, showed the most famous places, and told about interesting activities in the city. After the tour, the Fellows had the opportunity to chat and get to know each other as well as spend some time with Slovenian students and exchange thoughts and ideas.
We are excited to see our Fellows getting to know Ljubljana, Slovenian culture and language, and would like to thank members of Globallis for co-organizing this wonderful event. 
The event is supported by the Government Office for Slovenians Abroad and the Office of the Republic of Slovenia for Youth.