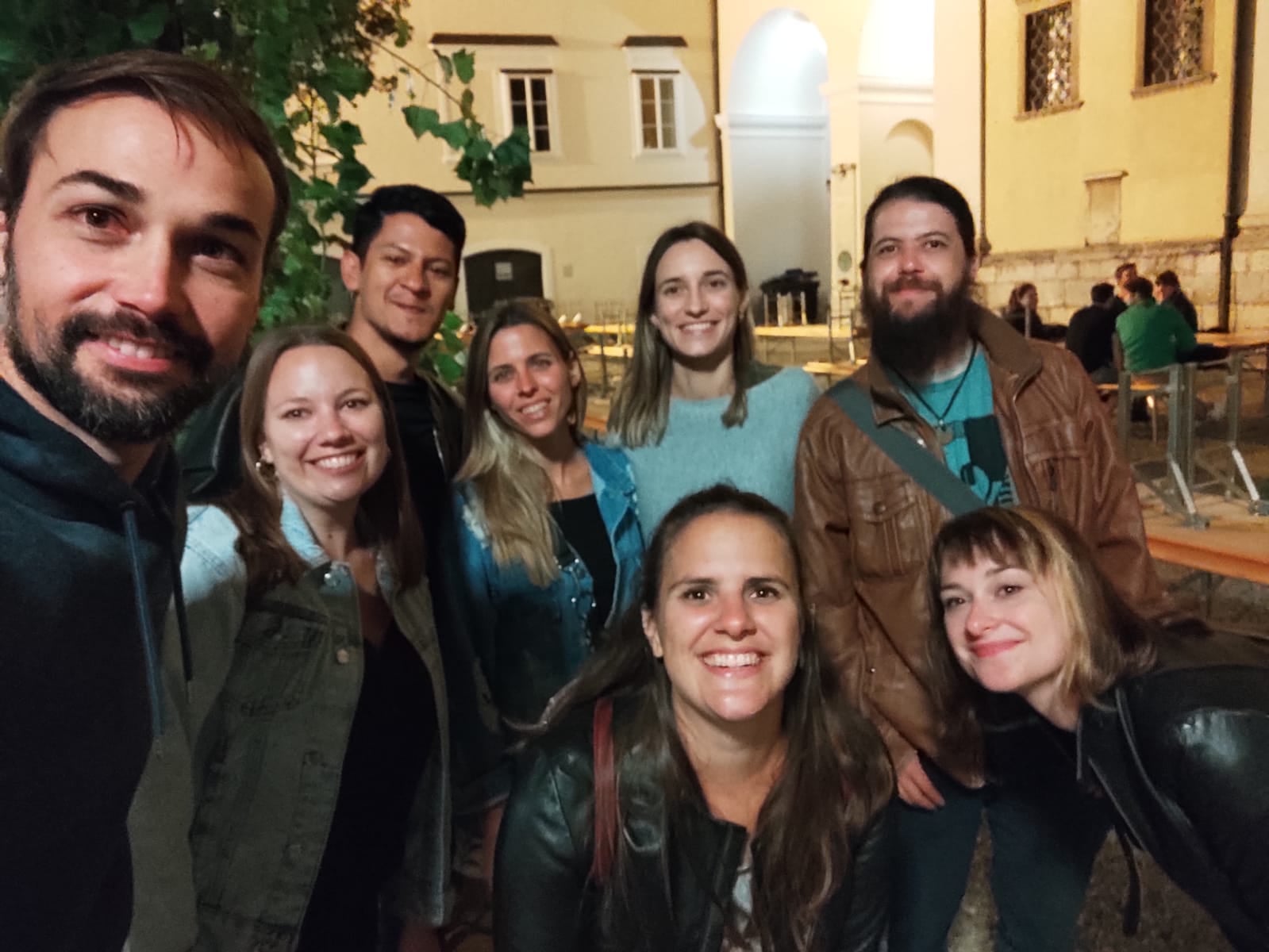 ASEF Junior Fellow 2021 Stefanía Leber at 10-Weeks Visit to UKC Ljubljana
Stefanía Leber is the 2021 ASEF Junior Fellow from Argentina who completed her ASEF Fellowship at the UKC Ljubljana in the clinical service of oral and maxillofacial surgery under the mentorship of Dr. Andrej Kansky. Together with him and his extraordinary team, she saw the most various surgeries, but without a doubt, the ones she enjoyed the most were the temporomandibular joint surgeries. In 10 weeks, she was able to establish bonds with many experienced professionals as well as with recent graduates. The sessions were often intense and long, but she learned a lot from each of them.
She also met other ASEF Junior Fellows from different countries: the USA, Germany, Canada, Argentina, and Slovenia. With them, she shared her experiences and got an insight into how other Slovenian descendants live around the world. In her spare time, she traveled and got to know many special spots of Slovenia, from the coast of Koper to the beautiful Prekmurje. She was also able to reconnect with her relatives after more than 10 years without seeing them.
At the beginning of the fellowship, she also did a three-week Slovenian language course at the University of Ljubljana, Faculty of Arts, where she improved her Slovenian language and got to know Slovenian culture more.
Stefanía is very grateful to her mentor for hosting her in such an excellent way. She also thanks ASEF for the incredible opportunity and for entrusting her with the great responsibility of representing the ASEF community.
ASEF Fellowship Program Visiting Slovenia is supported by Urad Vlade RS za Slovence v zamejstvu in po svetu.