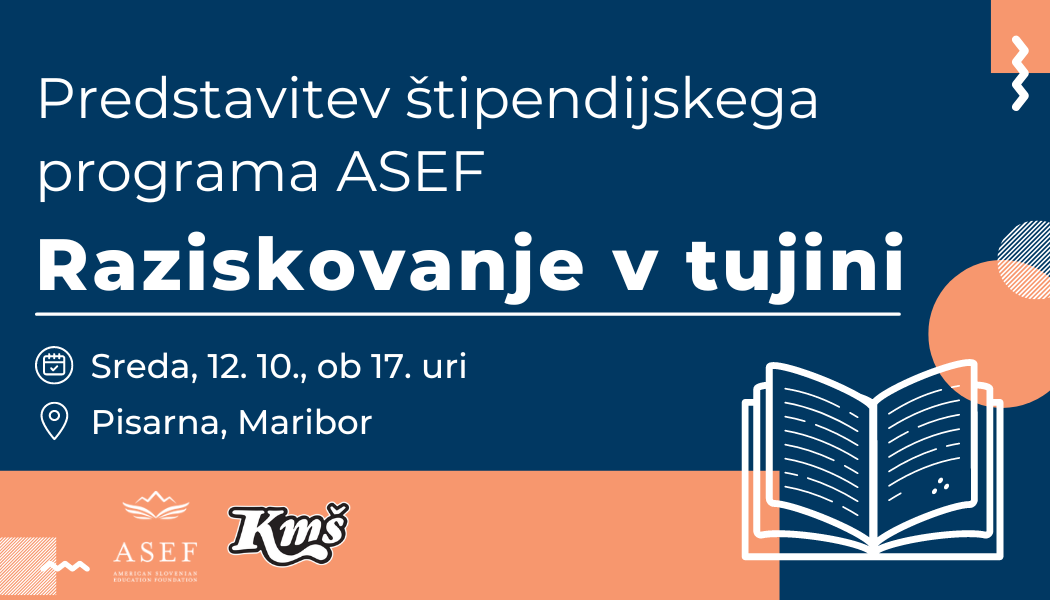 ASEF Fellowship Research Abroad: What Is It And How To Successfully apply?
October 12, 2022 | 5:00 pm | Pisarna, Vetrinjska ulica 30, 2000 Maribor
The deadline for applying for the Research Abroad fellowship program is slowly approaching, so ASEF, in cooperation with the Maribor Students' Club, is organizing a presentation of the Research Abroad 2023 program, this time in Maribor!
At the event, ASEF members and ASEF Junior Fellows will present the foundation itself and the fellowship program. They will share their experiences and impressions from the research visit and give some tips on how to prepare a successful application.
Join us on Wednesday, October 12, at 5 p.m. in Pisarna.
Research Abroad is a 3-year program that enables talented Slovenian students to complete a 10-week research visit under the mentorship of a Slovenian professor at the best universities and research institutions in the USA, Canada, EU countries and the United Kingdom.
Applications are open until October 23, 2022.