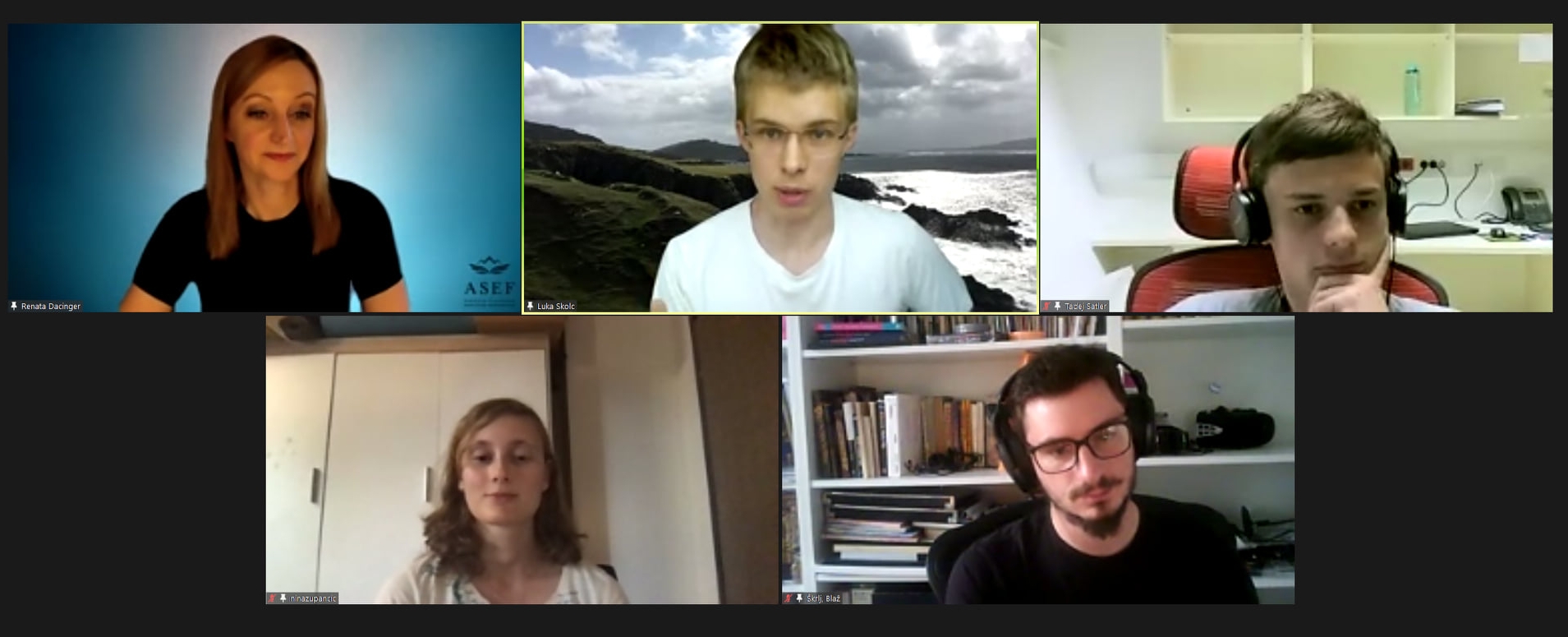 ASEF Fellows Presented the Key Findings of Their Tutor Groups
"There's a lot of land in the world, but without water it's just a useless drought." This was one of the thoughts from the final round table of the ASEF Tutoring program, which took place on Monday, June 21, on the ZOOM digital platform. ASEF Tutoring is a program in which in-depth work is carried out on a central research topic in smaller circles of this year's scholarship holders, led by tutors in individual fields. The theme of this year's program was drinking water.
ASEF Fellows Blaž Škrlj, Luka Školč, Nina Zupančič and Tadej Satler presented the key findings of their tutoring groups, in which they have been working since September last year. Each of the fellows presented findings on drinking water from the perspective of the science group in which they participated.
The round table was chaired by Renata Dacinger, journalist and host of the show Let's Bite Science on TV Slovenia. The solemn speaker of the event was dr. Janez Potočnik, former European Commissioner for the Environment, who presented many interesting facts about the global challenges of providing drinking water.