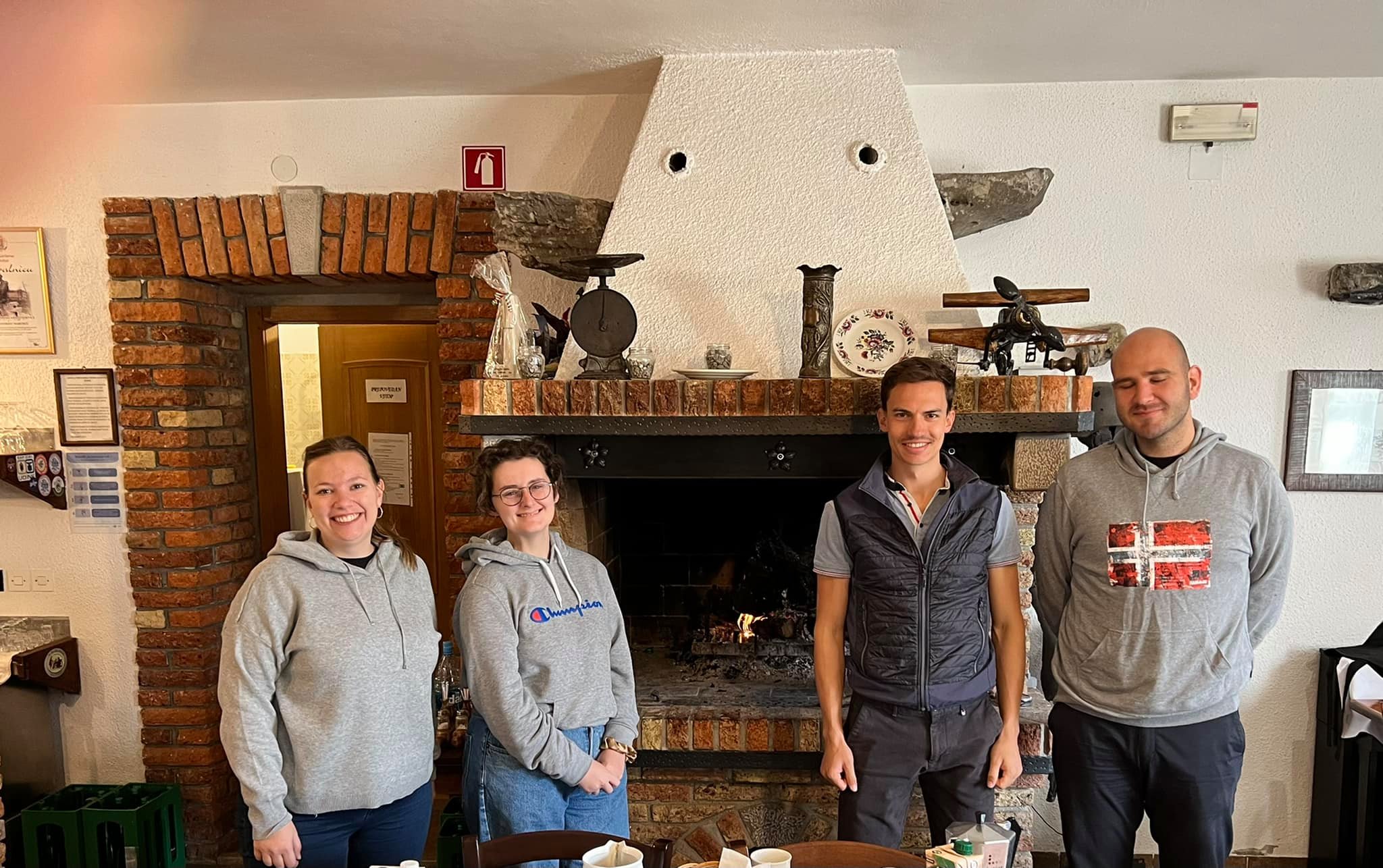 ASEF Fellows Learned About the History, Geography, Culture and Cuisine of the Karst and the Soča Valley
Over the weekend, ASEF fellows learned about the history, geography, culture and cuisine of the Karst and the Soča Valley.
On Saturday, we visited Postojna Cave, which is one of the largest cave systems and is the cave with the oldest electrical system and post office. Our next stop was Predjama Castle, where the famous robber knight Erazem of Predjama lived. We continued with a tour of the town of Štanjel, where the renowned architect Max Fabiani lived, and the Ferrari Garden, where Fabiani spent his summers. We spent the evening on a traditional Karst farm, where a friendly owner showed us how life in the Karst went in the past. We also tried traditional minestrone, prosciutto, cheese and desserts.
We started the day on Sunday with a tour of the Karst at the Peace Monument in Cerje. Next we visited Gorška Brda and the town from the 15th century Šmarje. Our last stop was a town in the Soča Valley, Kobarid, where we also visited the European award-winning museum.