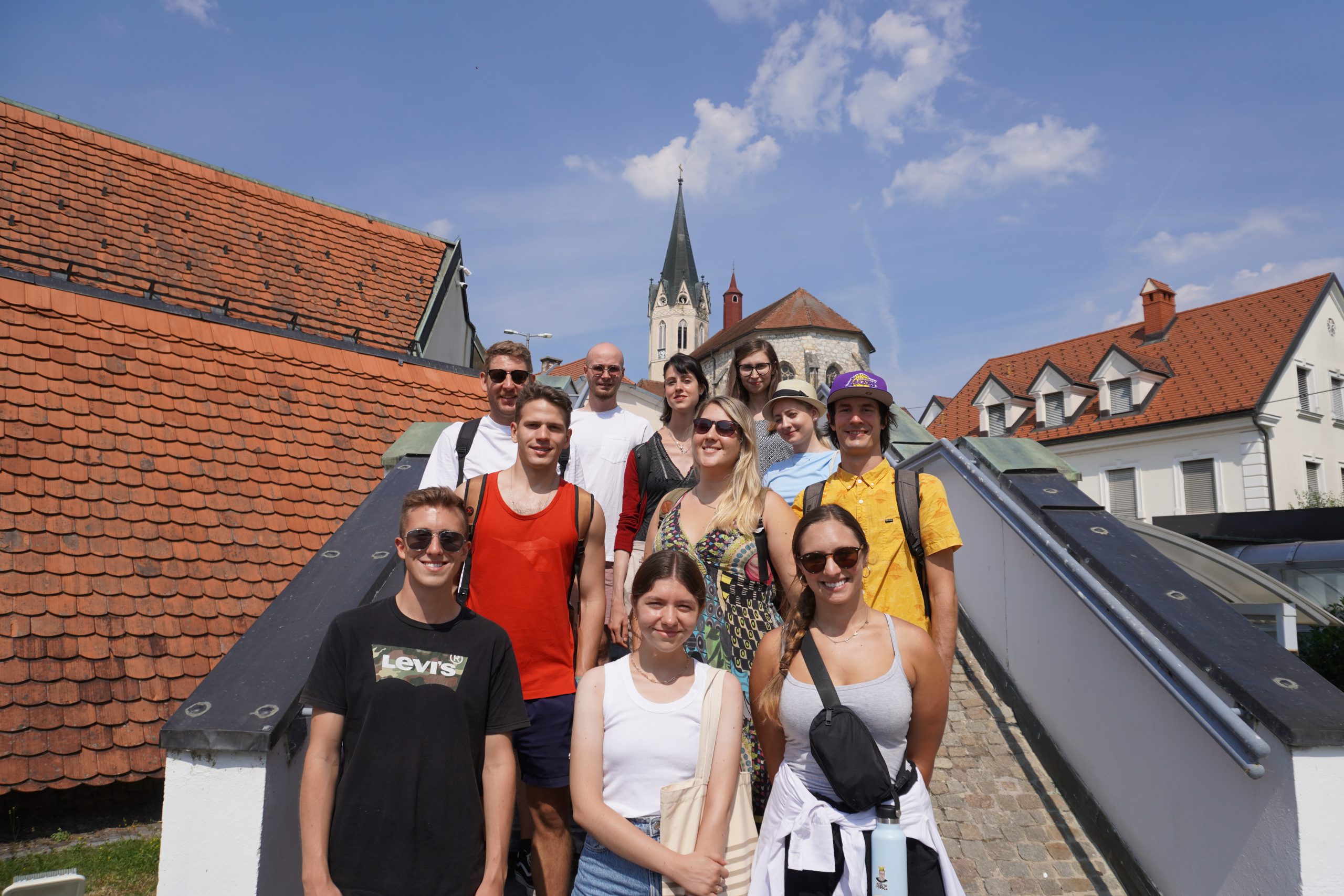 ASEF Excursion to Dolenjska: Land of Krka River, Situlas, and Castles
At the end of the week, on July 23, 2022, ASEF organized a one-day trip to the Lower Carniola region (Dolenjska) for this year's ASEF Fellows, where the young group from the USA, Argentina, Australia, and Slovenia had a chance to explore a city Novo mesto with its surroundings.
In the morning hours, we arrived at Novo mesto, where we were greeted by the local guide from TIC Novo mesto. She took us to the city's main attractions and monuments while telling us some interesting stories about them. After crossing the Kandija Bridge with an overview of the old part of the city by the beautiful Krka river, our gaze guided us towards the renovated Main square, where the City hall stands. Not only did we admire the outside of the building, which is today a cultural monument of national significance, but we also had a chance to see the interior space, like the place where municipal councilors gather to discuss local matters and a mayor's office, which Mestna občina Novo mesto enabled (MONM) for us. At the entrance, we stopped by the replica of a famous bronze situla and the original clockwork from the city hall. For making the tour of the city hall possible, we want to thank MONM and Ms. Sandra Boršić, undersecretary of protocol, who showed us around in the name of MONM and gave us a protocol gift.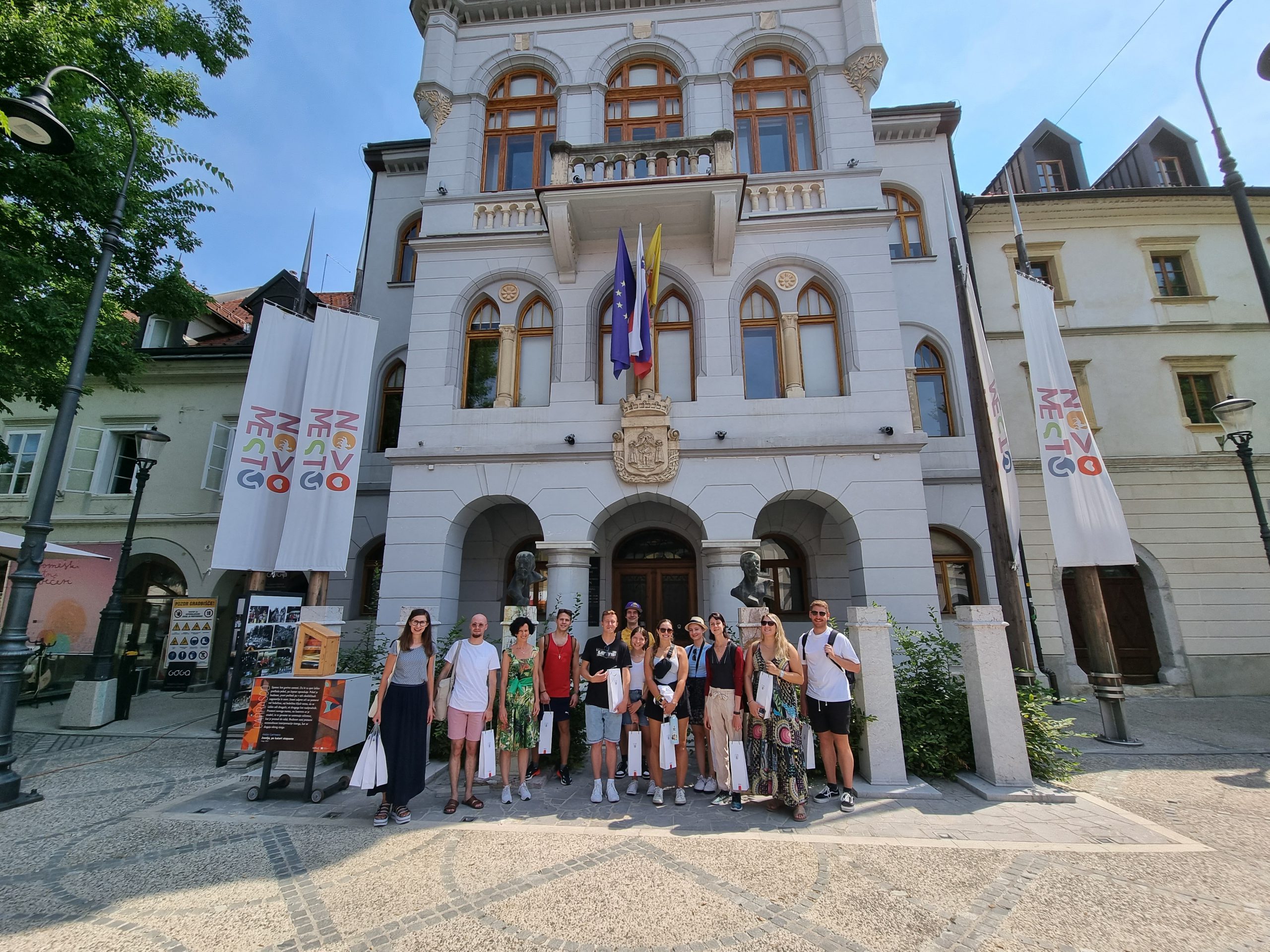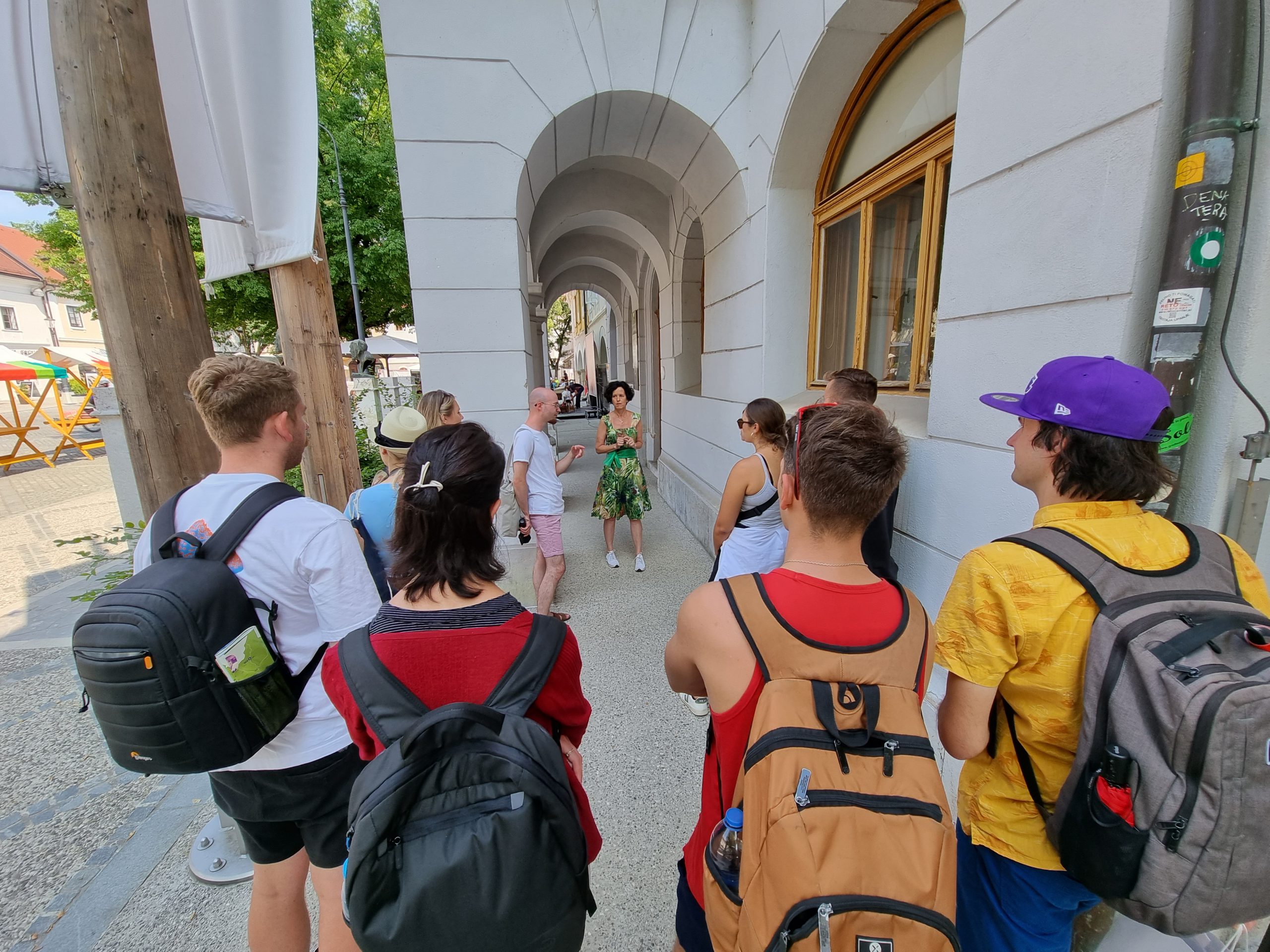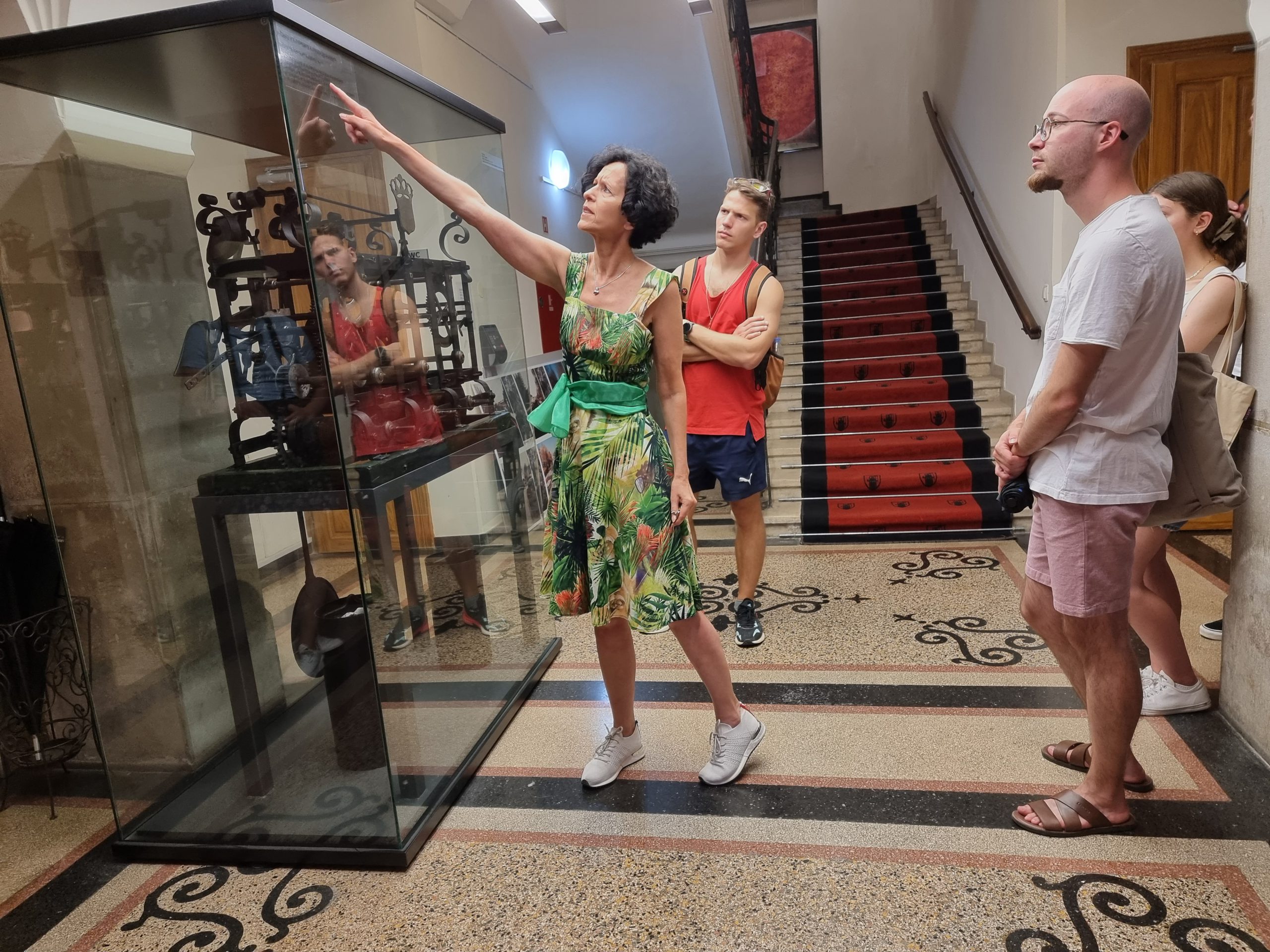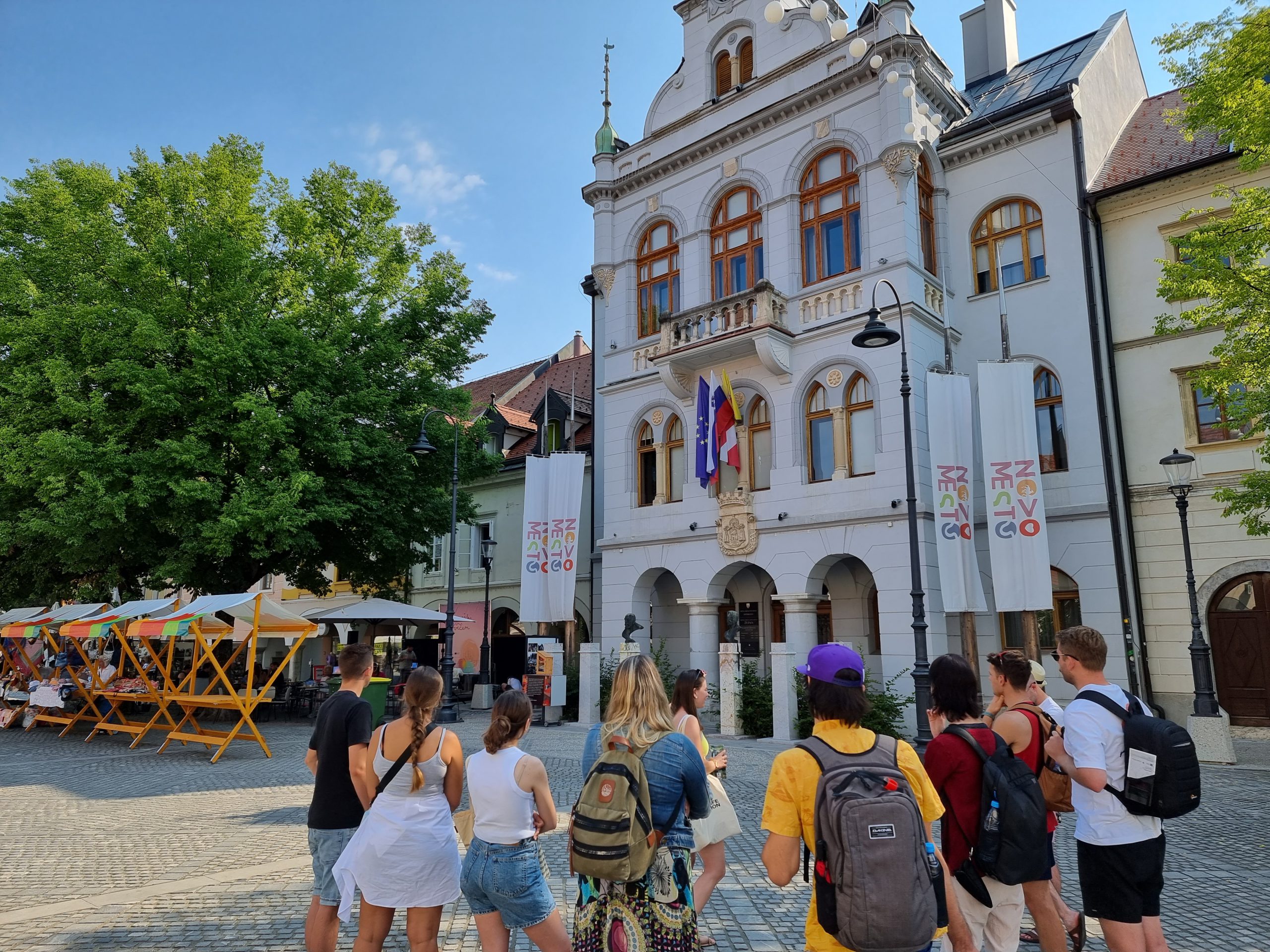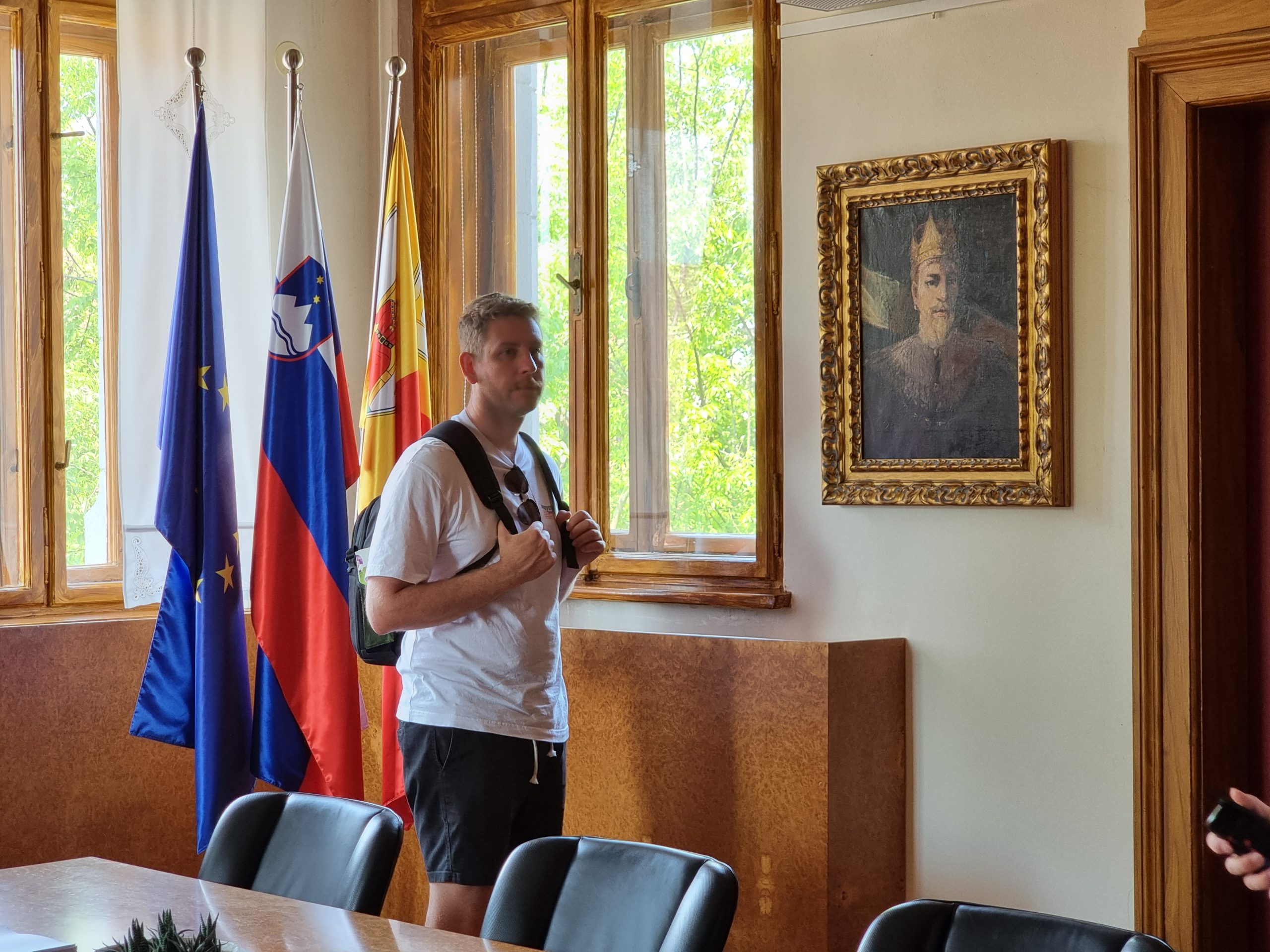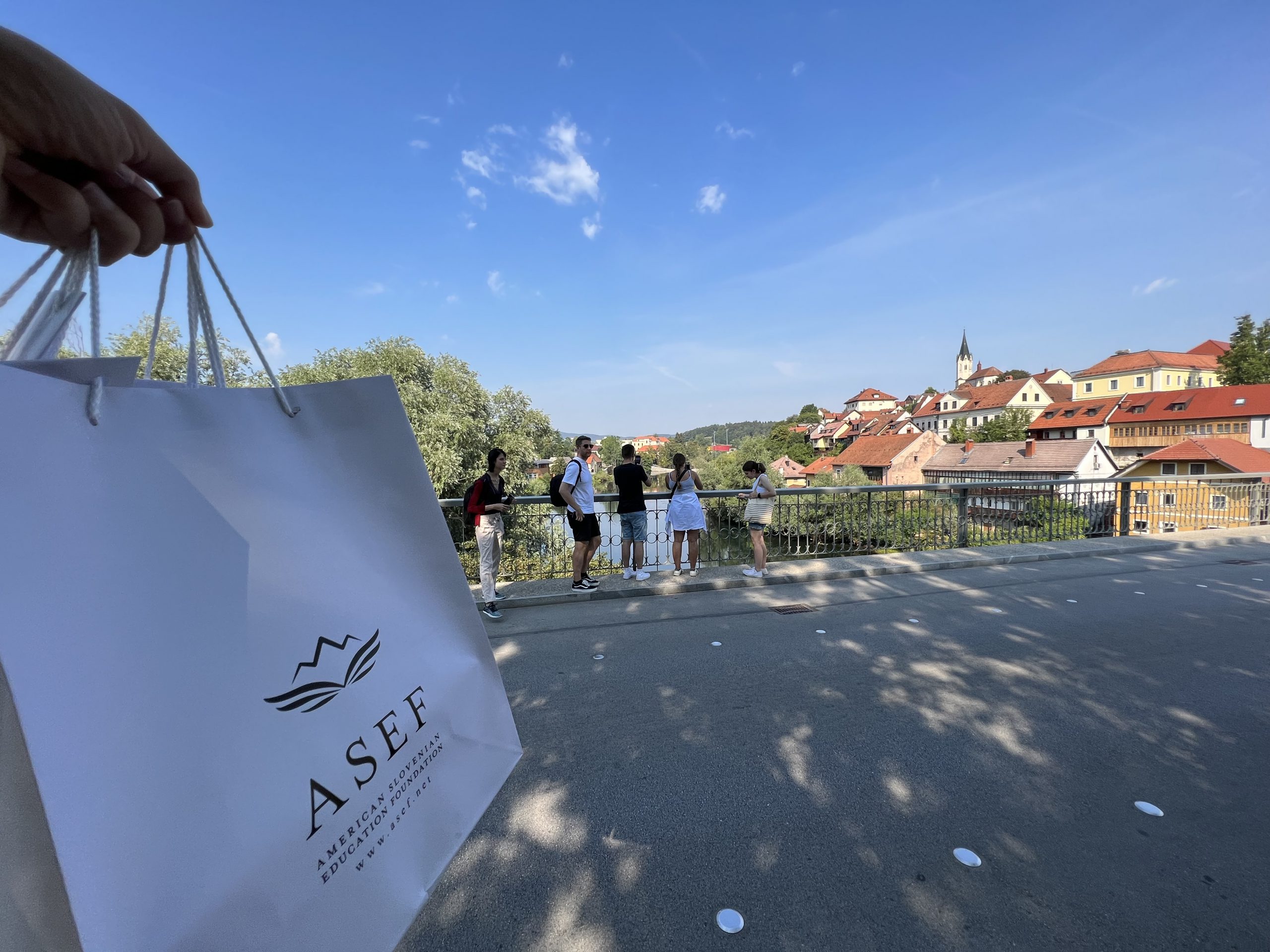 We proceeded with our tour to the capital church of Novo mesto, which fascinated us with its turned position and quite majestic Slovenian pipe organs. There we also had a chance to climb the stairs to the bell tower and take a look around the recently opened observation deck that offers a nice view of the Gorjanci hills with its highest point, Trdinov vrh, named after a Slovene literat and Trška gora in between which spreads out the economic, cultural and administrative center of Dolenjska region.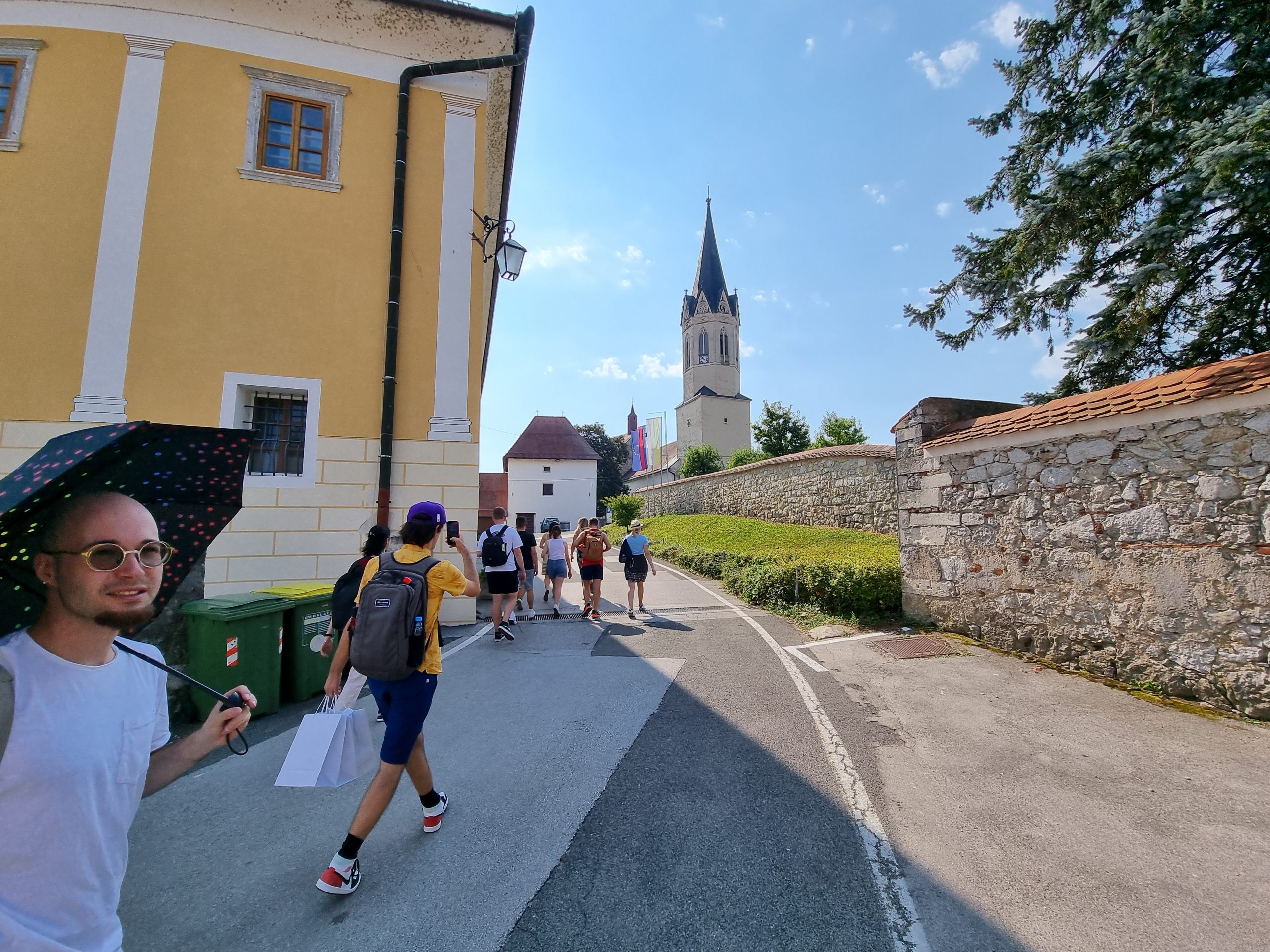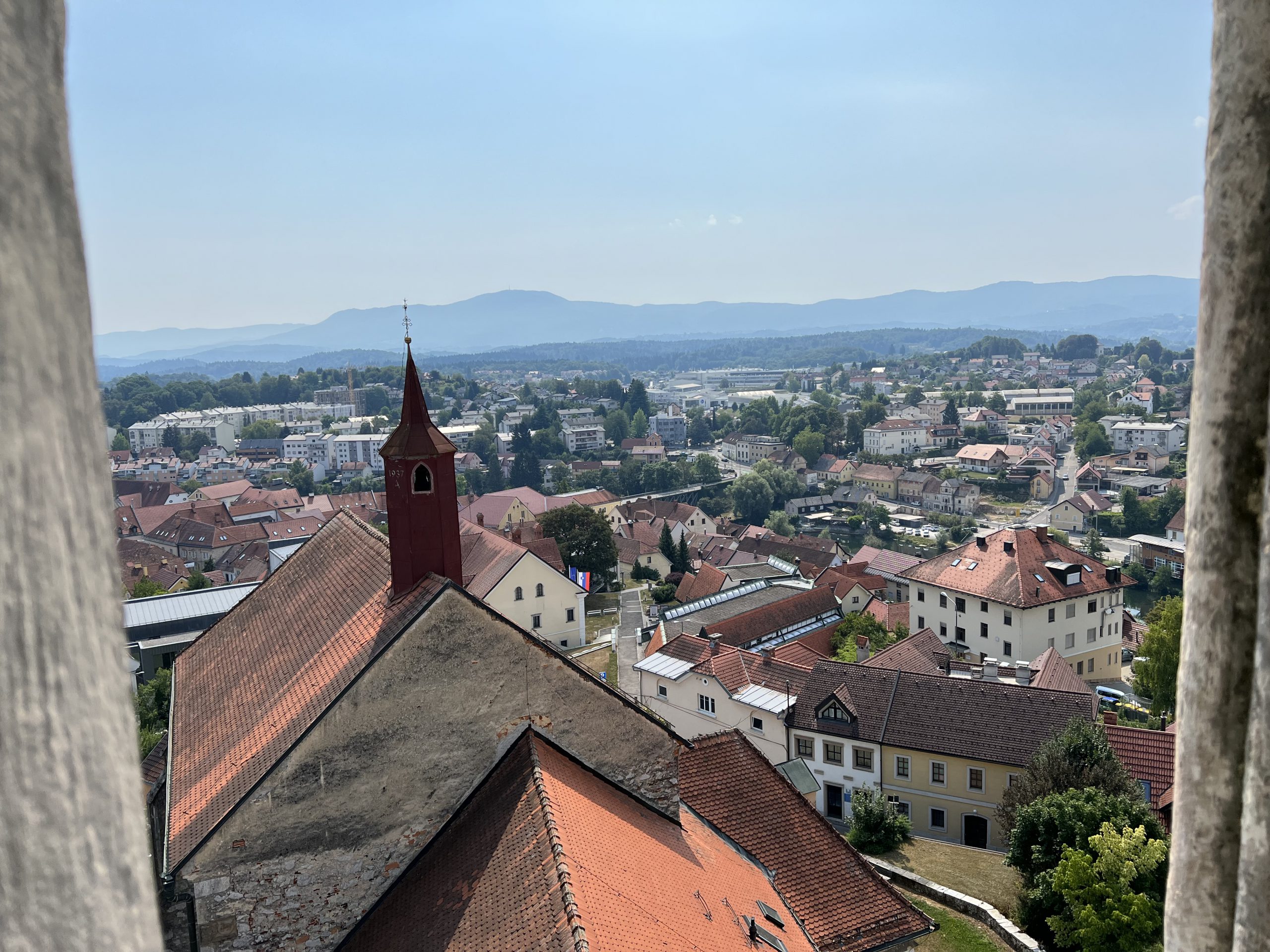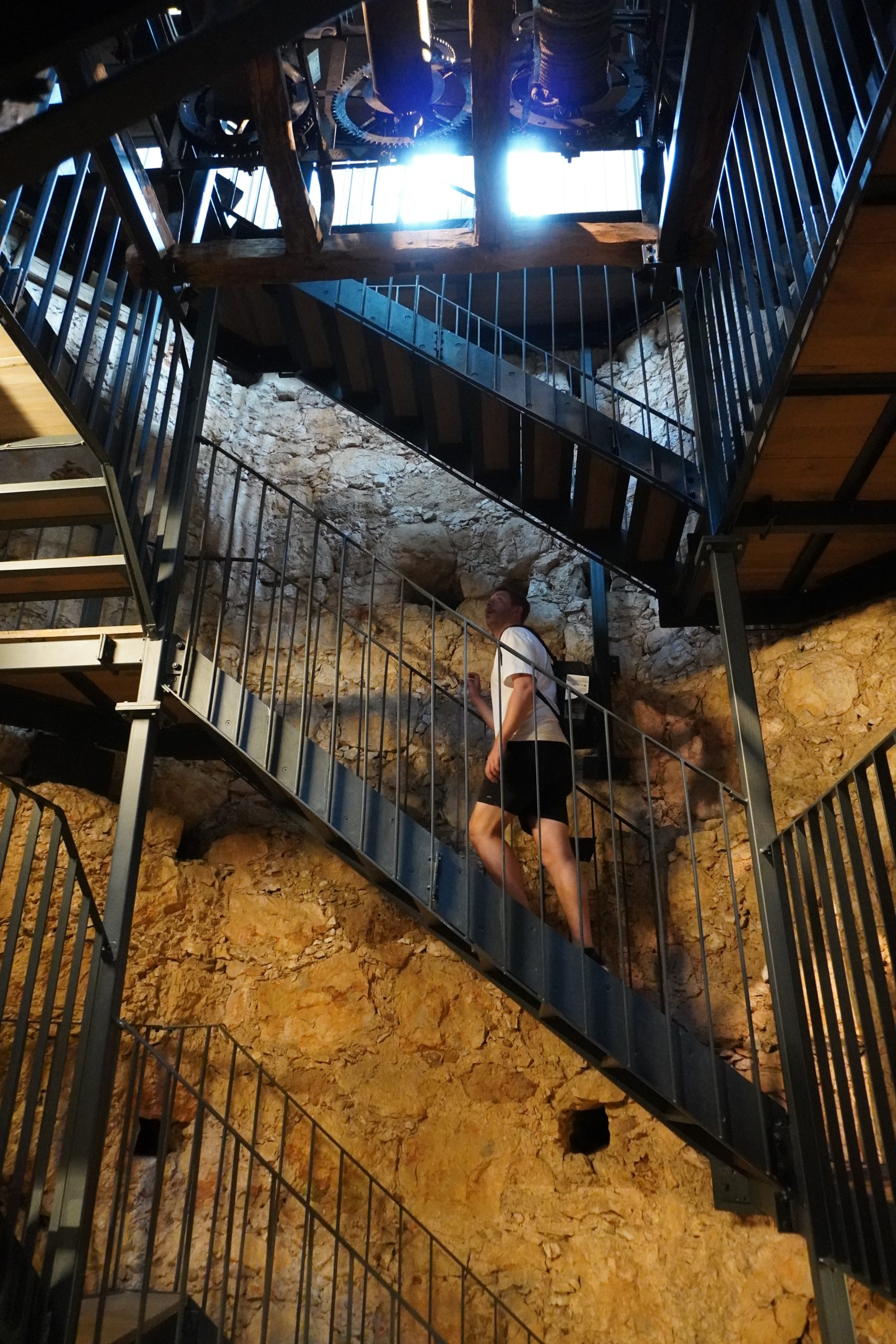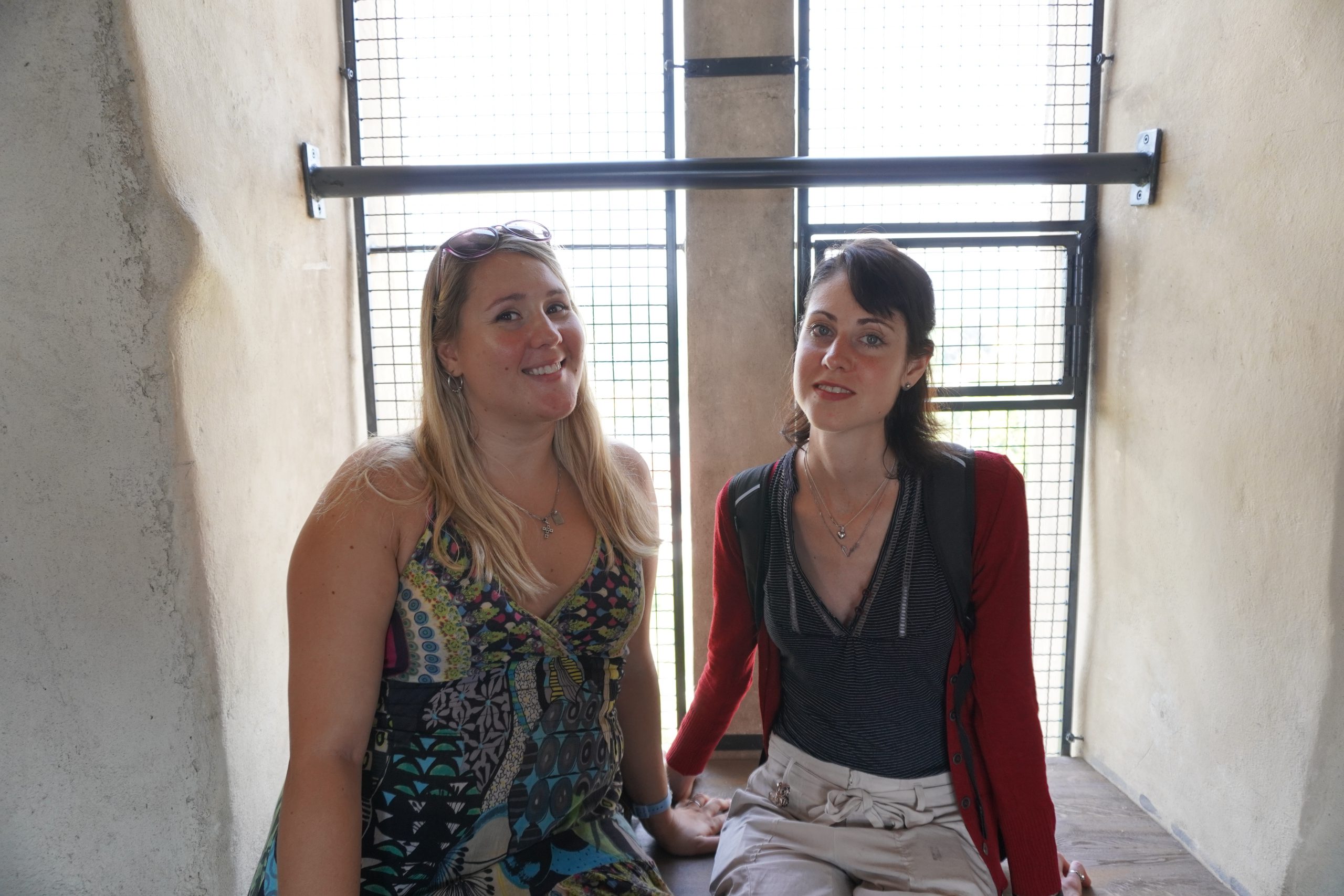 After a well-deserved lunch, we took a stroll in the shade of the castle park in Otočec, a very charming environment more than appropriate for a wedding celebration. Our last stop had Dolenjska written all over it. The bus drove us on a steep slope of Trška gora leading to a family-run wine cellar Colnar, where Martin Colnar had prepared a tasty experience of some homemade delicacies for us.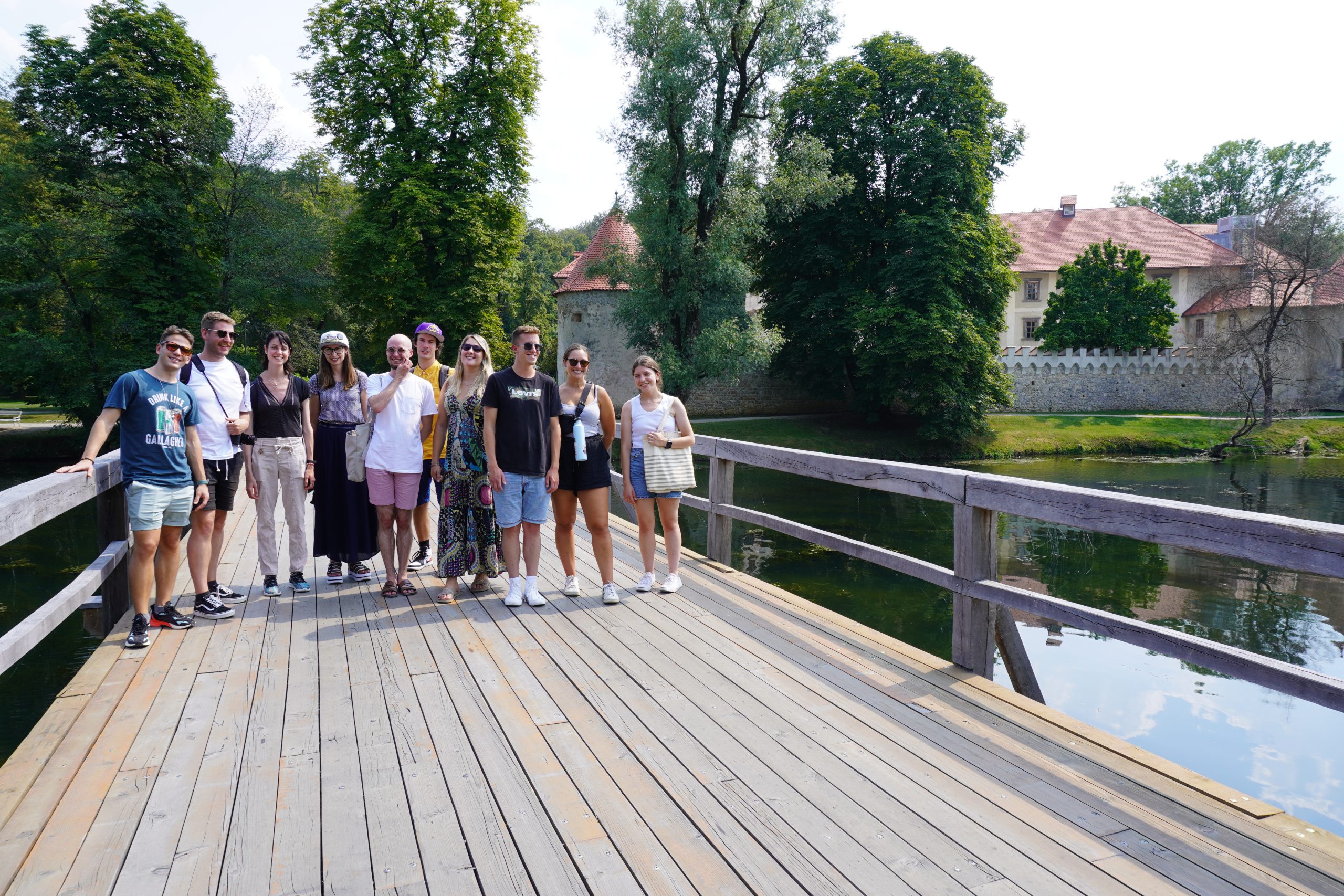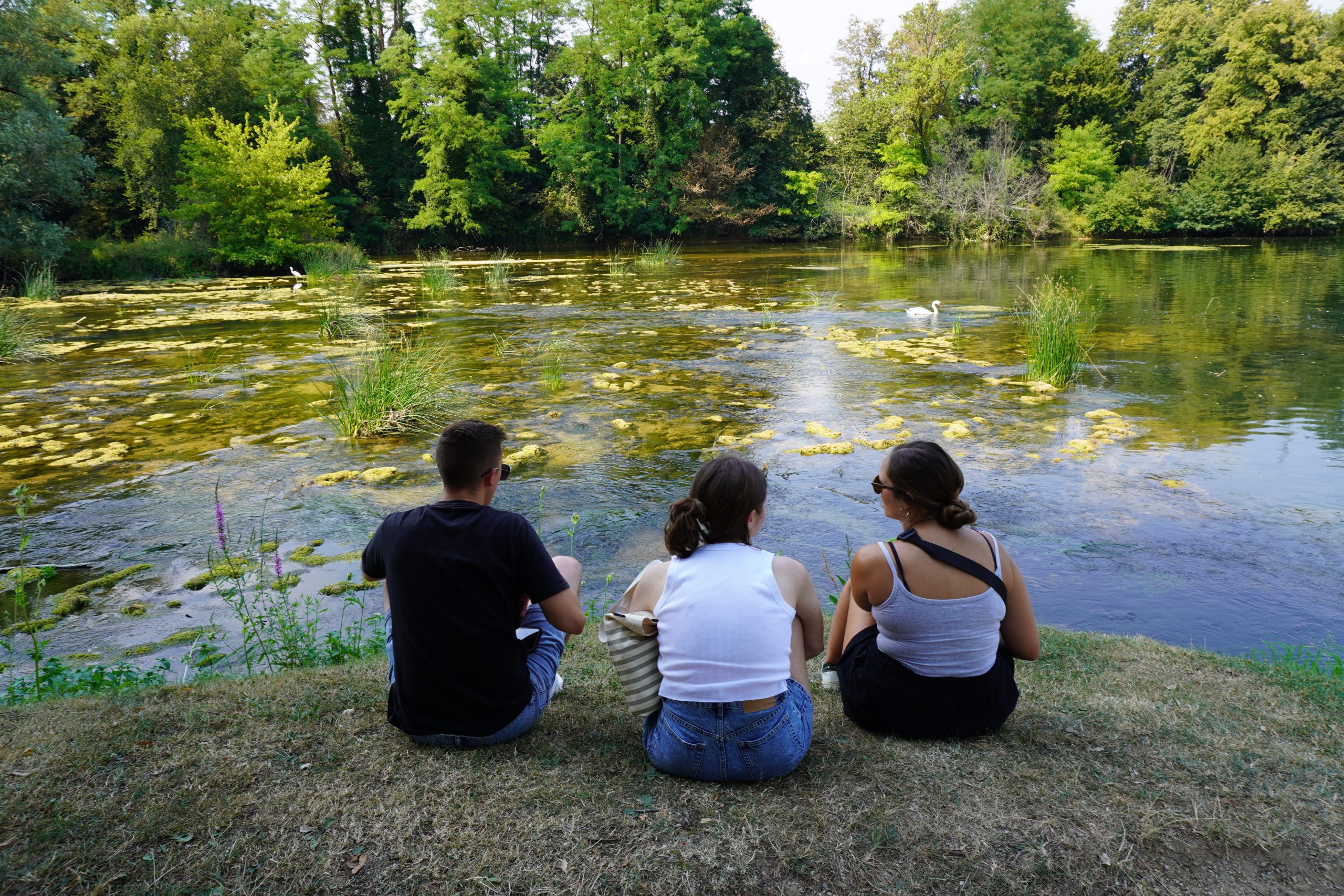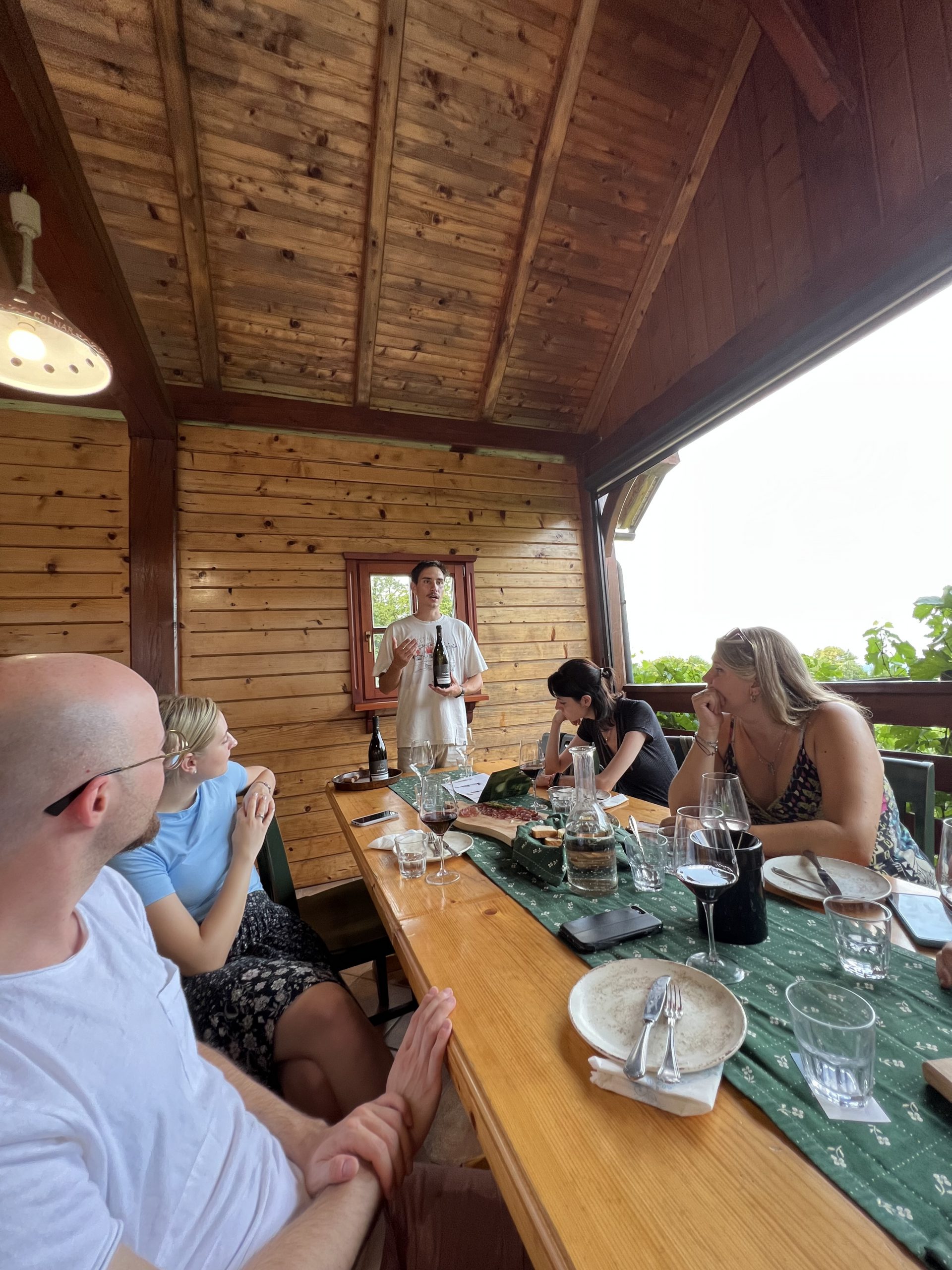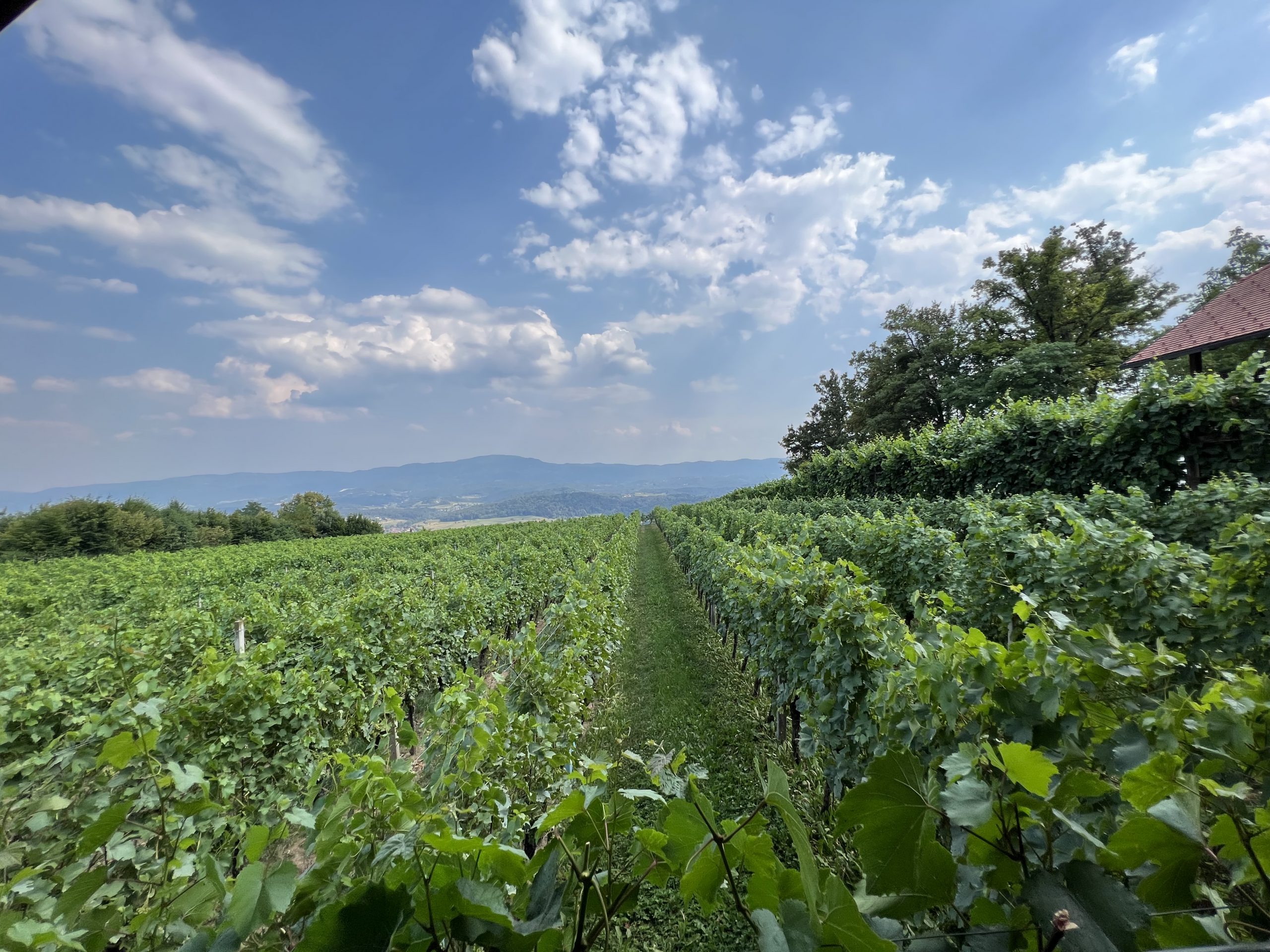 The ASEF team organized the excursion; special thanks go to ASEF Fellows Tim Prezelj and Marko Drobnjak for help with organizing the trip and also to Tjaša Šavorič and Jakob Kobal for the effort and time with preparation.
The excursion was carried out with the financial assistance of the Government Office for Slovenians Abroad and the Government office for youth.