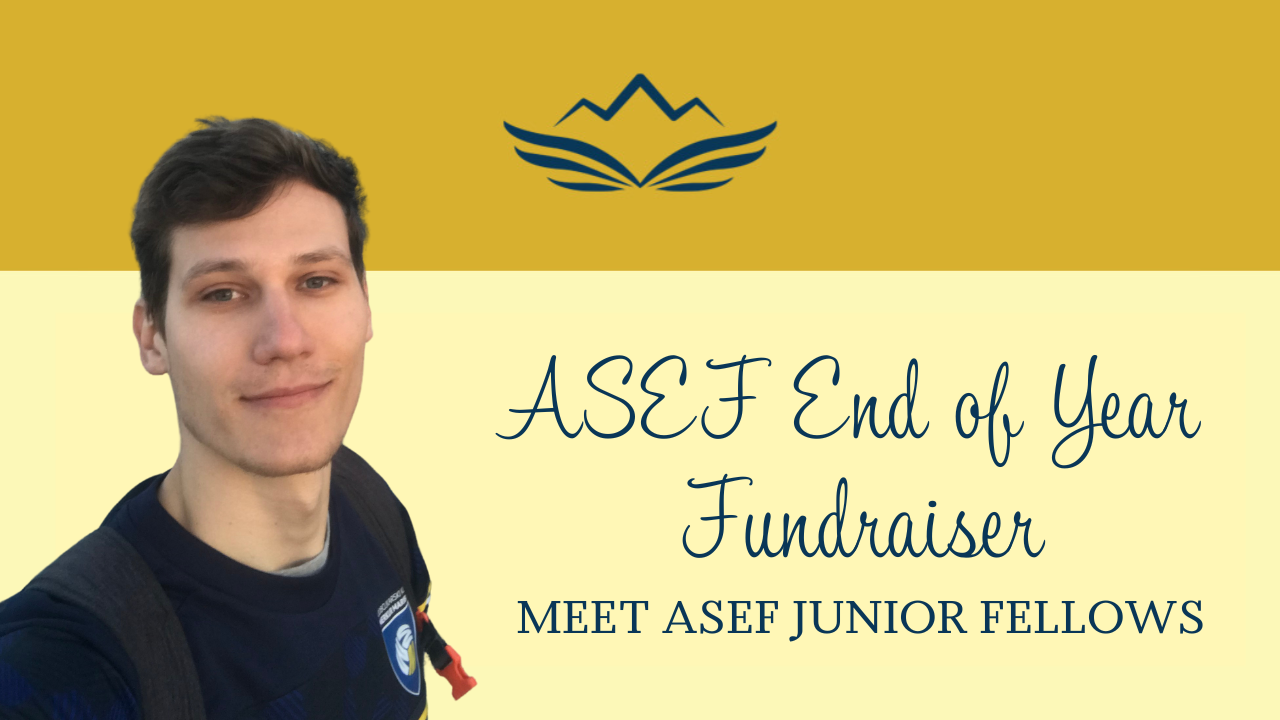 ASEF EOY: Meet Žiga Donik
Meet Žiga Donik, ASEF Junior Fellow generation 2022 from Slovenia, who was part of the Research Abroad Fellowship Program. He had the opportunity to work with dr. Luka Pocivavsek at dr. Pocivavsek's laboratory at the University of Chicago. 
Watch the video and listen to what he had to say about his experiences and what his goals are in the new year.
The Fellowship Program is supported by donations from generous individuals.
Donate to support highly talented and prospective ASEF Junior Fellows: https://bit.ly/ASEF-EOY-Fundraiser-2022
If you are a taxpayer in Slovenia, consider donating a portion of your income tax: https://rebrand.ly/dohodninaASEF