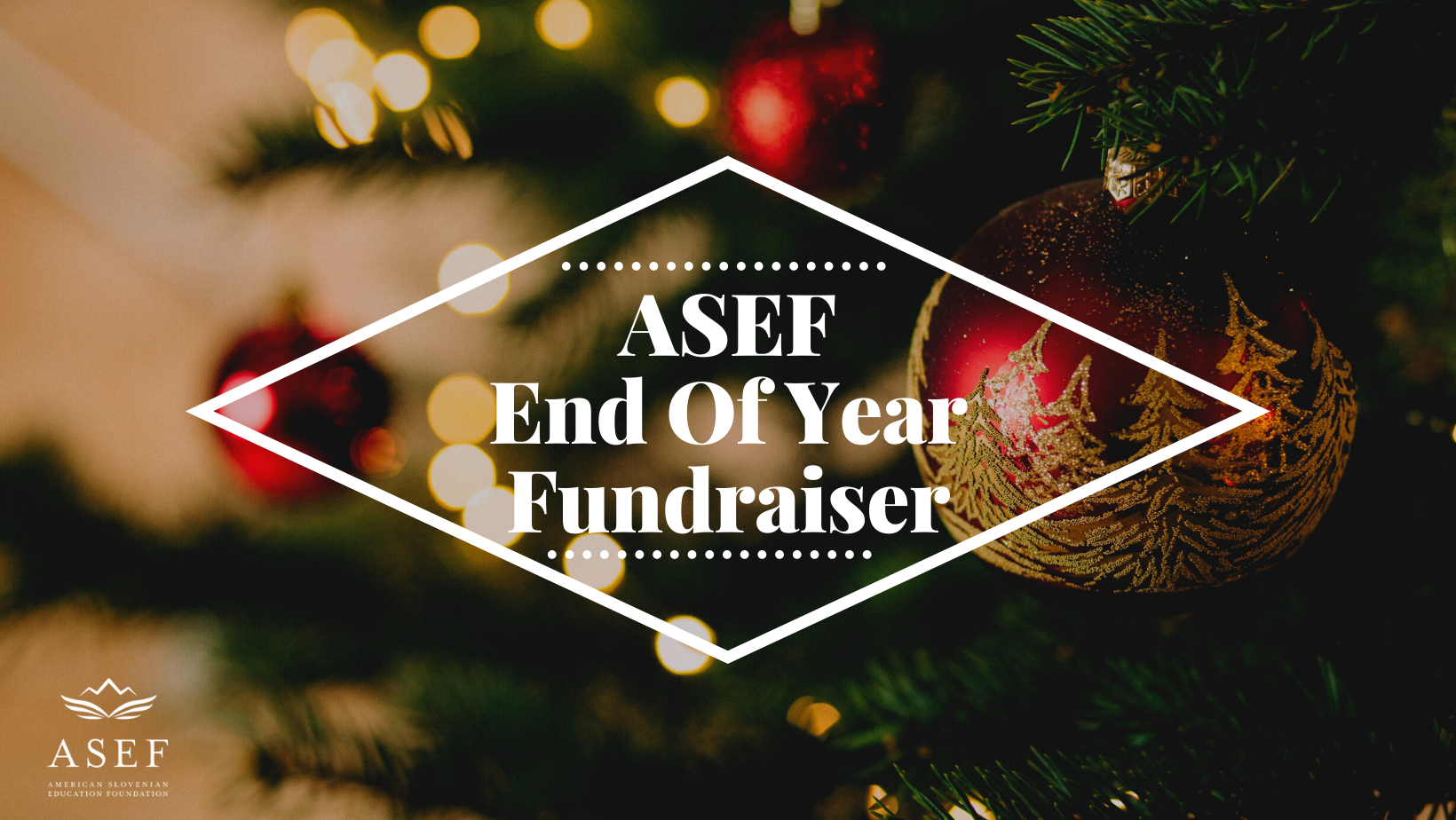 ASEF End Of Year Fundraiser
December is a time when we can look back on the past year and enjoy the fruits of our labor.
In doing so, it is right that we also share the fruits of our work with the community. In American-Slovenian Educational Foundation (ASEF), we are excited to organize the ASEF End of Year Fundraiser to raise funds supporting a growing number of ASEF programs.
In recent years, ASEF has enabled more than 150 young talents from Slovenia to study at renowned global universities and more than 40 young Slovenians abroad to visit Slovenia and get to know the land of their ancestors. By building bridges between Slovenians worldwide, ASEF provides young talents with new opportunities and helps promote Slovenian culture and achievements.
Donate now to support charitable donations for highly talented, prospective students who want to build a community of educators and leaders of excellence, character, and service.
Your donation is an investment in opportunity.
Thank you for helping us fulfill our mission!