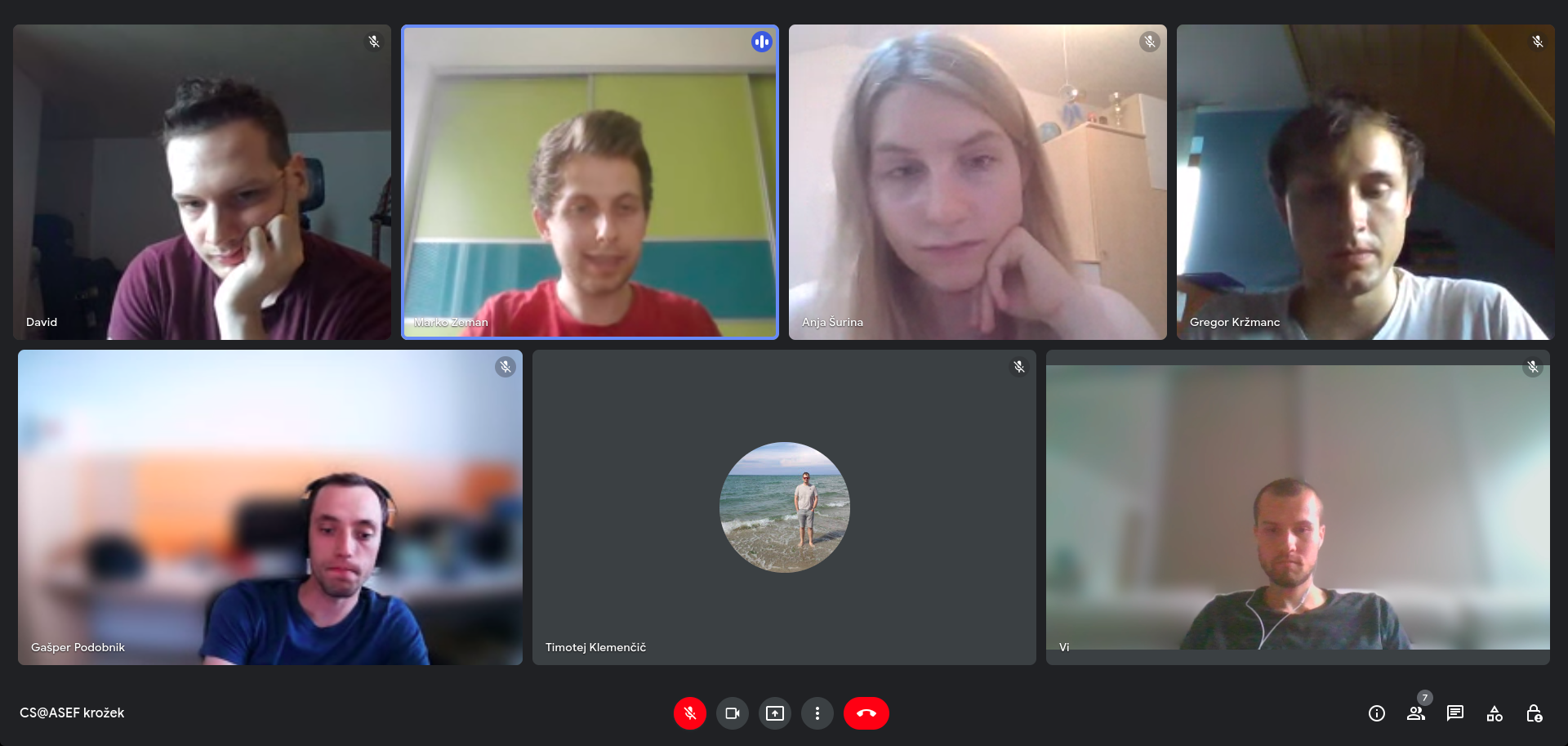 ASEF Computer Science Discussion Group Session
June 22, 2022 | 7:00 pm | Online
On Wednesday, June 22, ASEF Computer Science ‍ Fellows met for the last time before sailing into the summer. This time, they were talking about transfer learning in the field of Natural Language Processing (NLP) as the 2021 ASEF Junior Fellow Marko Zeman presented the article Parameter-Efficient Transfer Learning for NLP (https://arxiv.org/abs/1902.00751).
The meeting was held virtually this time. Fellows are looking forward to the new sessions in the autumn when they will discuss the new advancements in the AI field.
This project is supported by the Office of the Republic of Slovenia for Youth.