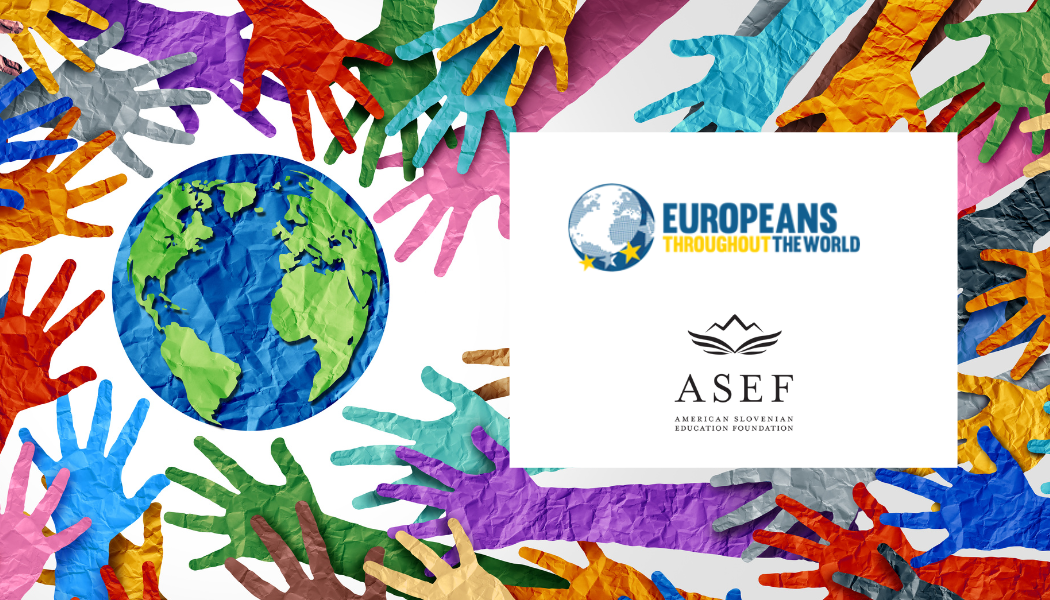 ASEF Becomes the First Slovenian Organization to Join the ETTW Federation
ASEF proudly announces its membership in the Europeans Throughout The World (ETTW) federation, becoming the first Slovenian organization to join this esteemed international nonprofit federation with headquarters in Brussels. ETTW brings together NGOs from across the EU Member States, advocating expatriates within or outside the EU. This exciting collaboration marks a significant milestone for ASEF and further strengthens its commitment to fostering international cooperation and cultural exchange. 
Founded on the principles of promoting diaspora rights before the European Union and other international organizations such as the United Nations and the Council of Europe, ETTW serves as a platform for exchanging good practices and ideas among individual organizations and countries. Through collaborative efforts, the organization aims to enhance the conditions for diasporans to exercise their right to vote, achieve recognition of driving licenses obtained abroad, address double taxation concerns, ensure pension recognition, and establish diaspora- friendly media policies and practices. 
In pursuit of its mission, ETTW is currently engaged in the MobileCit research project, funded by the European Commission. The project focuses on identifying and analyzing the key challenges faced by EU citizens who have migrated to another Member State, enhancing their influence and involvement in European policies, and outlining effective lobbying strategies for European diasporas with EU institutions. 
ASEF's Membership in ETTW solidifies Slovenia's commitment to advocating for the rights and well-being of its diaspora members. Therefore, ASEF's inclusion as a member highlights the importance of representing Slovenians abroad and fostering connections between diasporas and their countries of origin.