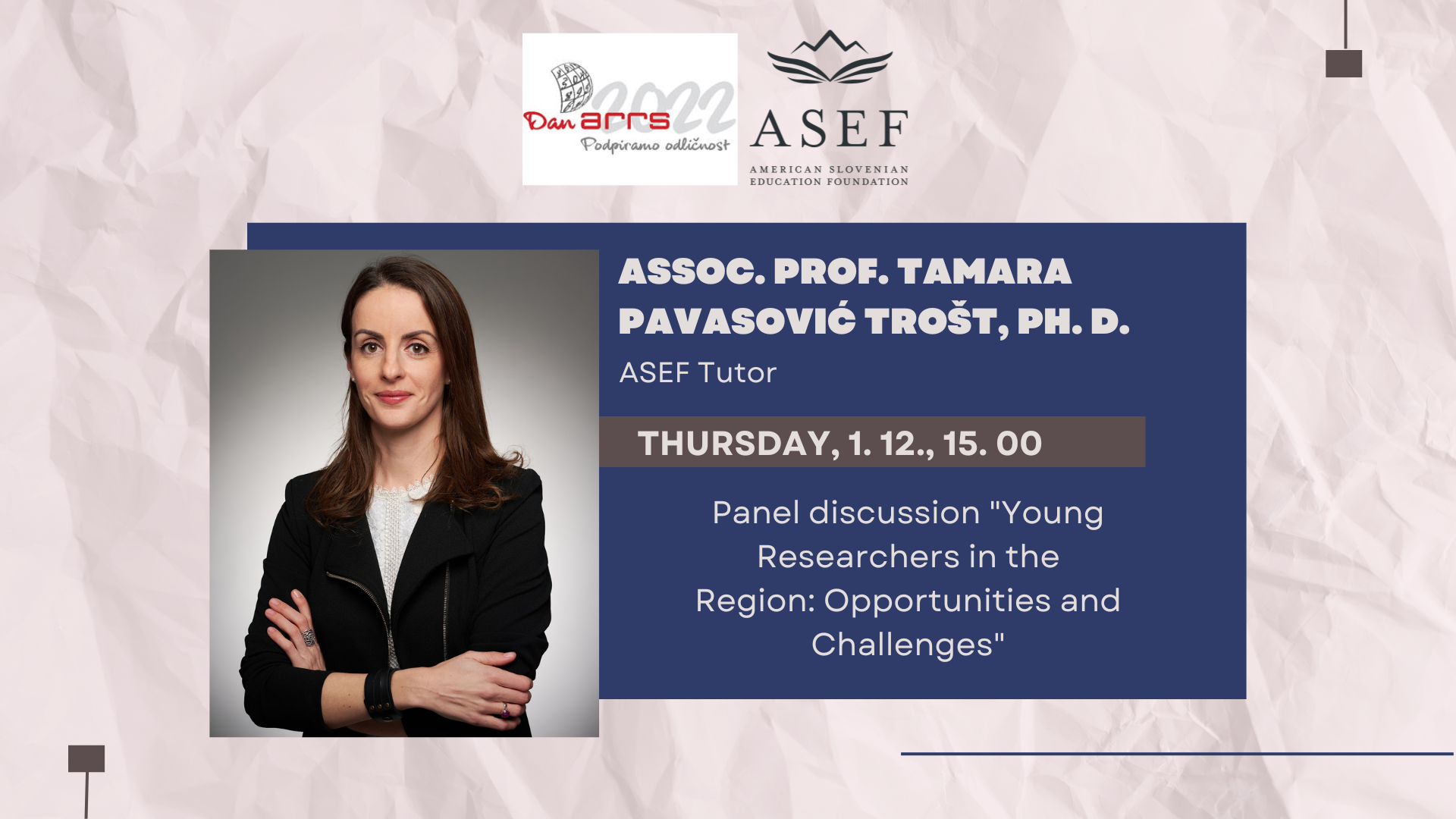 ASEF at the ARRS Day
December 08, 2023 | 8:55 am |
The Slovenian Research Agency (ARRS) is organizing the ARRS Day: Supporting Excellence, dedicated to the new generation of young researchers. The event will take place on Thursday and Friday, December 1 and 2, 2022, at the Grand Hotel Union in Ljubljana.
ASEF Tutor Assoc. Prof. Tamara Pavasović Trošt, Ph.D., Associate Professor of Sociology at the Faculty of Economics, UL, will participate in the panel discussion "Young Researchers in the Region: Opportunities and Challenges", which will take place on Thursday, December 1, at 15.00.
Registration for the event is required by November 30 until 13.00. Find more about the program of the event here.