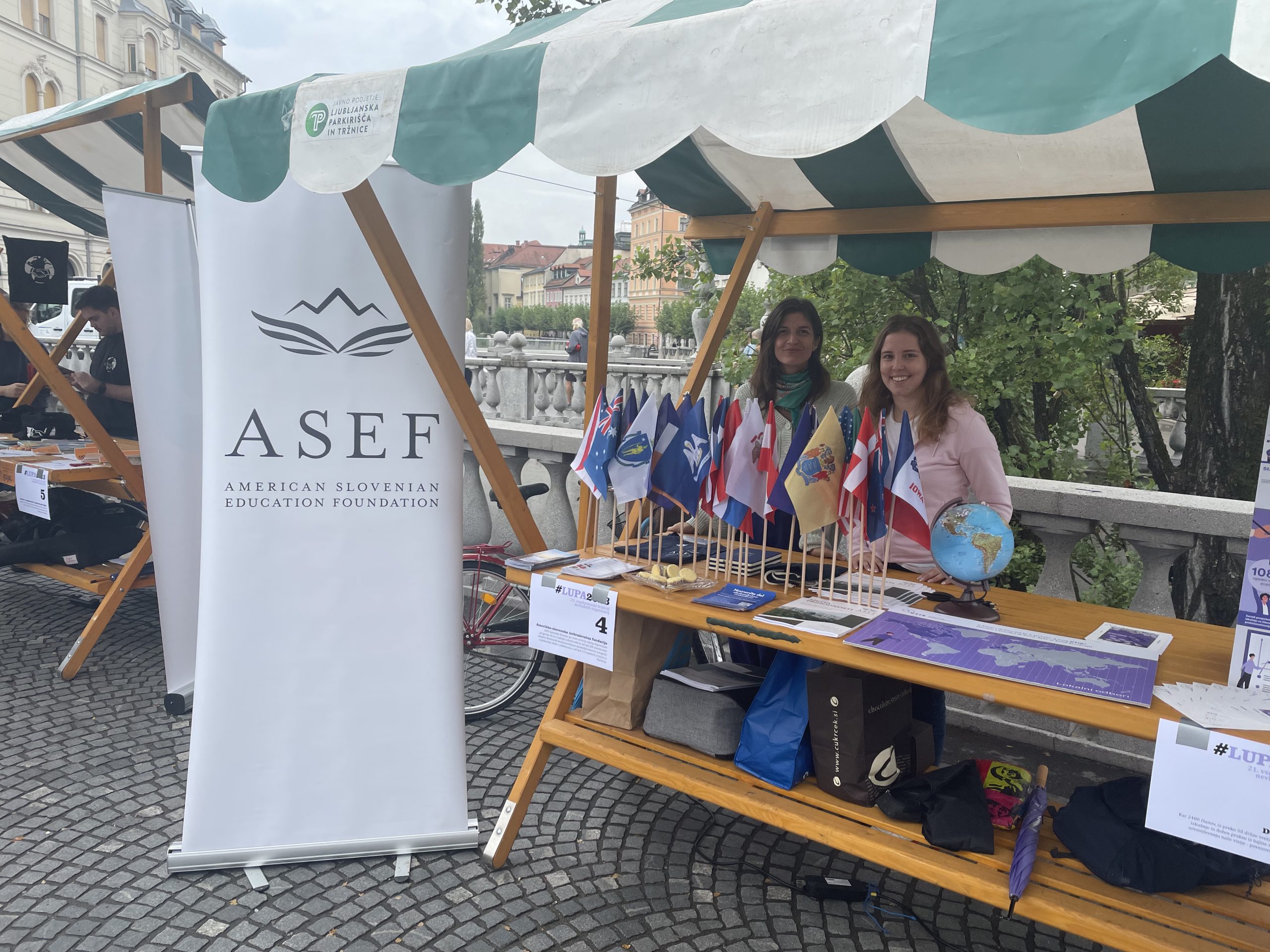 ASEF and VTIS Association together at the LUPA Festival 2023
Yesterday, on Thursday, September 14, ASEF participated at the 21th Festival of Non-Governmental organizations LUPA 2023, which was organized for the 21th year by the umbrella network of Slovenian NGOs – CNVOS.
At 10 o'clock in the morning, stalls were set up on Prešeren Square, the Triple Bridge, and Stritar Street in the center of Ljubljana, where non-governmental organizations and associations enthusiastically presented their activities and missions to passersby. We also had a lovely day at booth #4 at the Triple Bridge. The ASEF team gladly introduced their vision of uniting Slovenes, both at home and abroad, and various tools that help us realize this idea. Among them, the standout was the ASEF fellowship program, which enables young people to undertake research visits to foreign universities with Slovenian professors or to visit Slovenia.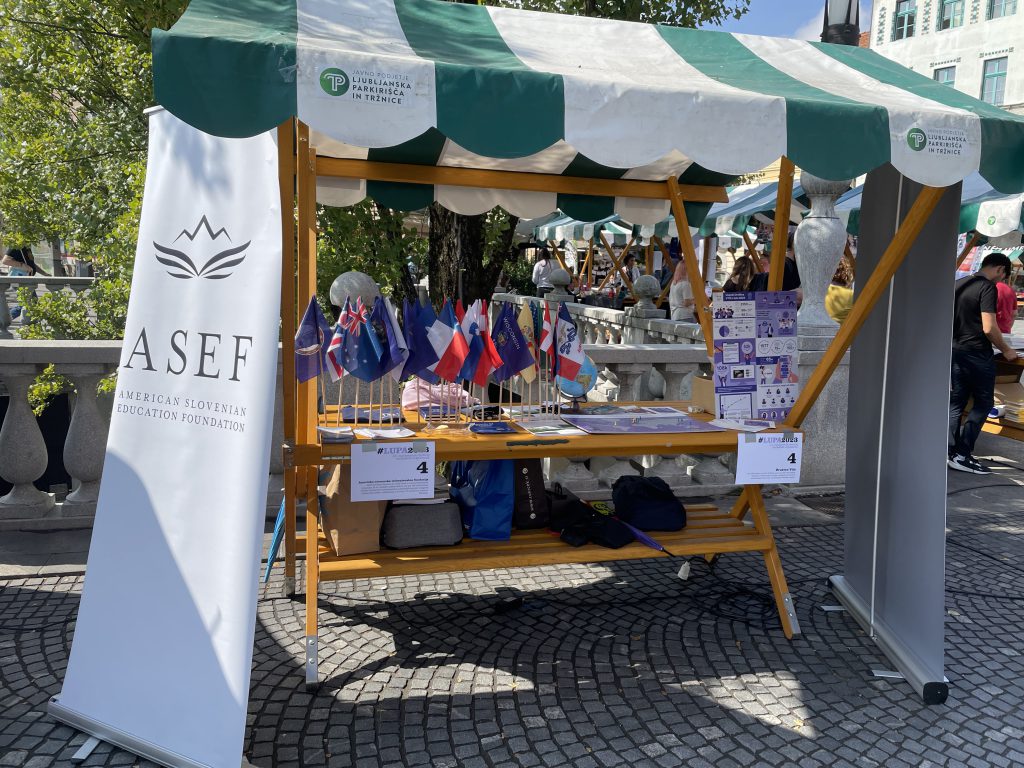 Visitors, including foreigners, were able to mark their home country, place of their studies or perhaps the place they would like to travel in the future. Many people trusted us with their experiences from abroad or showed interest and enthusiasm for the purpose of our operation. The real glory belonged to our Argentine cookies with "dulce de leche" filling, prepared for the visitors by our ASEF Junior Fellow from Argentina: Ana Porcelo Žakelj.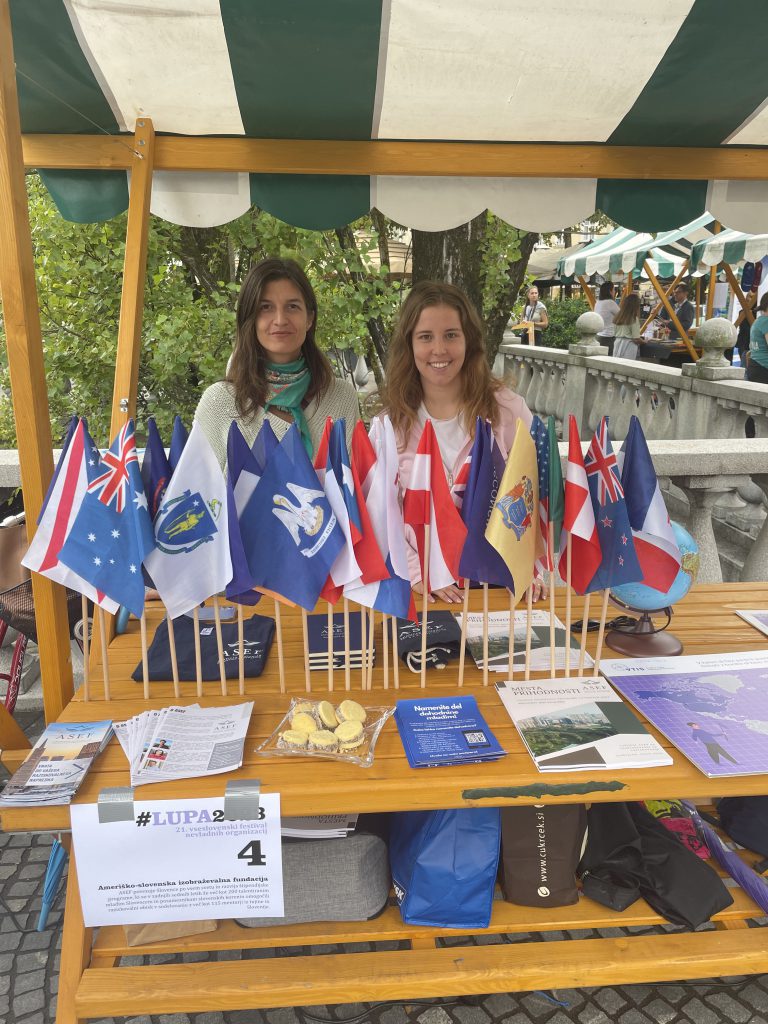 It was an honor for us to share the stand with Nika Rožanc from the VTIS Association. We stood there together as a coordinated team working towards a common goal.