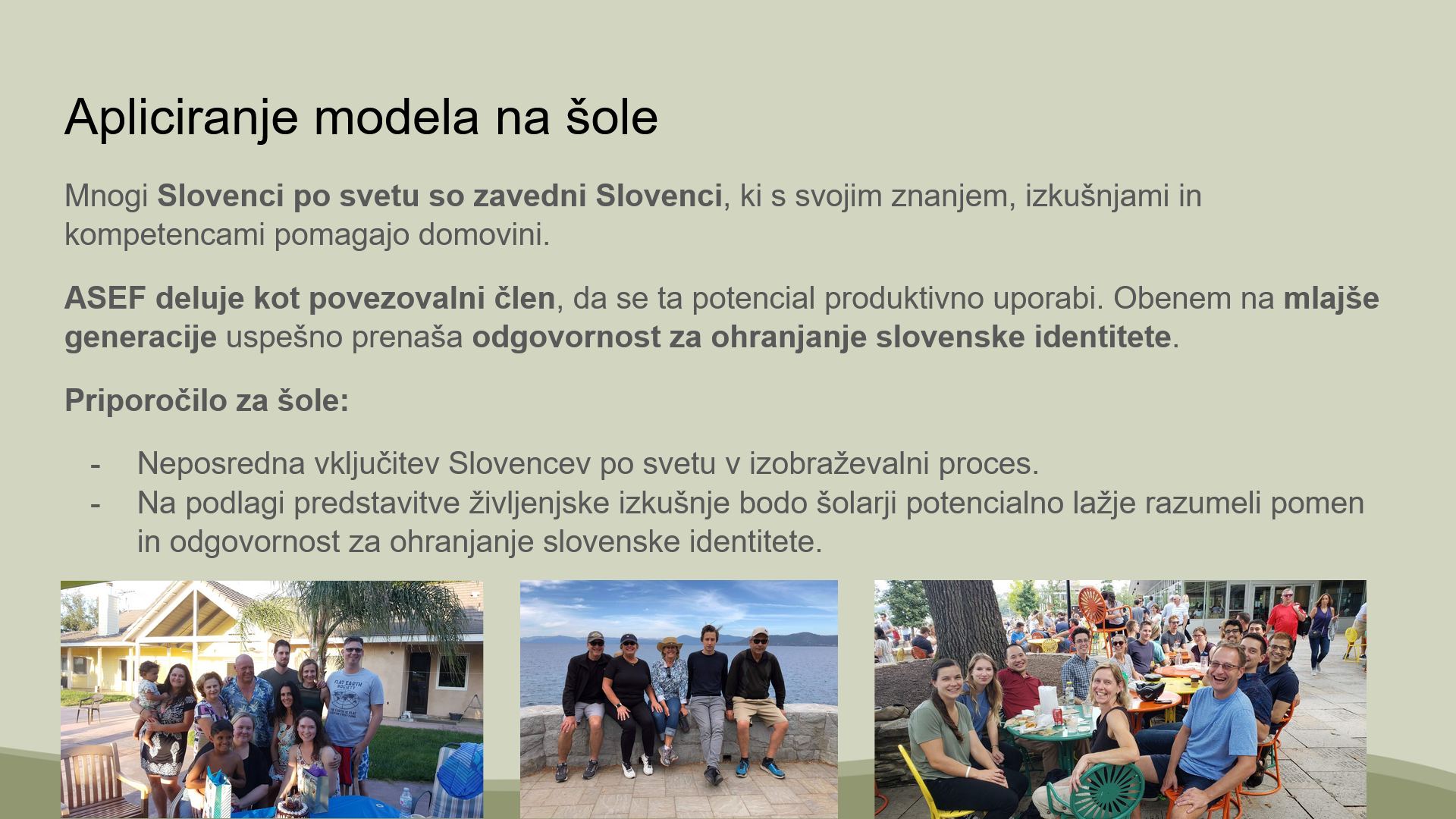 ASEF Addressed The Importance of Responsible Preservation of Slovenian Identity Among Young People
Today, on 20th November, ASEF participated in the 3rd international conference "Education for the Love of Homeland and the State: Responsibly Preserving Slovenian Identity", organized by the Association of Catholic Educators of Slovenia.
In the article, ASEF researchers Barbara Zagorc and Klemen Mesarec Hercog highlighted the potential of Slovenes around the world and the readiness of the latter to help Slovenia with their knowledge, experience and competencies. They presented in more detail the dimensions of how ASEF acts as a bridge to use this potential productively, and at the same time helps young people to take responsibility for preserving Slovenian identity, regardless of where they are – at home or abroad. At the end of the article, they presented what is useful that can be transferred from this model of good practice to the curricula of educational institutions.
More in the article co-authored with dr. Marinko Žitnik (on page 94): https://bit.ly/3HPveUO