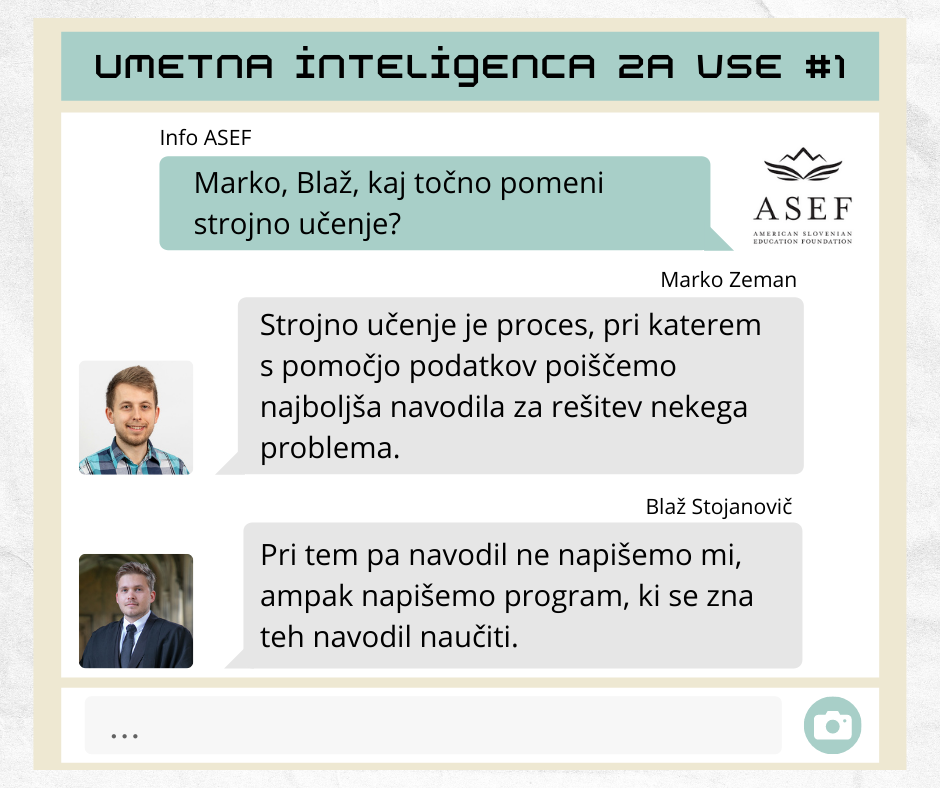 Artificial Intelligence for All
ASEF scholarship holders Marko Zeman and Blaž Stojanovič help us to understand modern terms in the field of artificial intelligence with a series of lectures Artificial Intelligence for All.
A clip of lecture # 1 on the development of artificial intelligence and the basics of machine learning is available at this link.
You can still sign up for lecture # 2, which will take place on Thursday, January 6, at 7 pm and will focus on modern methods, successes of artificial intelligence and challenges in the future. Register here.