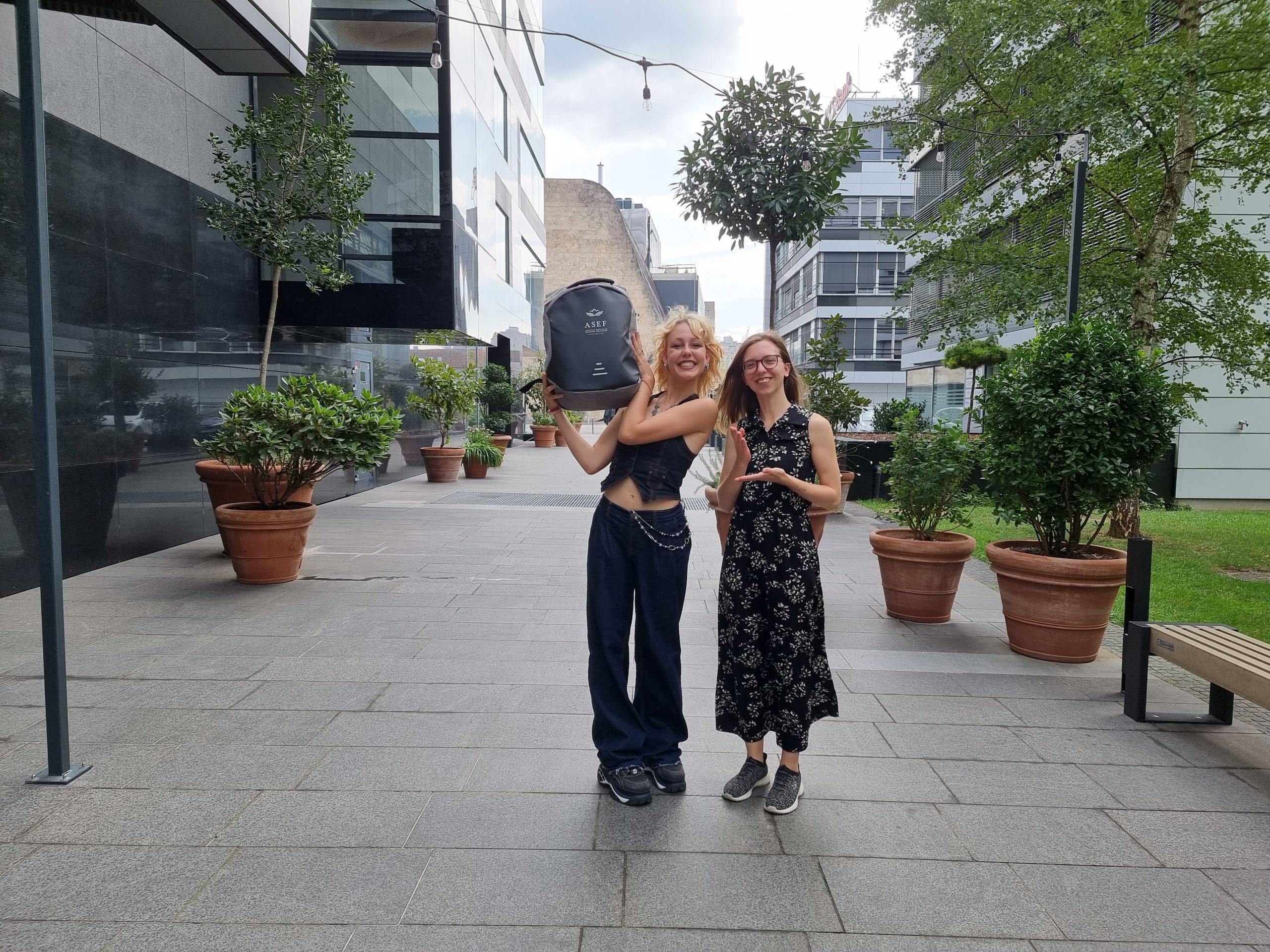 Arrival of Živa Perko, a high school student of Slovenian heriatage from Belgium
Živa Perko, a high school student with Slovenian roots from Belgium, arrived in Slovenia at the beginning of September this year, where she will attend the Bežigrad High School until the end of December. She will also participate in various activities as a member of the ASEF community. The arrival of Živa in Slovenia was also supported by the Government Office for Slovenians Abroad.
On September 14th, Živa visited us in our office, where we had the opportunity to get to know each other, hear her first impressions of Ljubljana and Slovenia, and discuss opportunities within the ASEF community. We are happy that she will help us co-create our ASEF story and contribute to the development of our activities with her motivation and eagerness.
Below you can read what Živa said upon her arrival in Slovenia. We wish her a pleasant stay in Ljubljana and hope that she will learn a lot of new things and deepen her bond with her homeland.
Živa Perko on her arrival in Slovenia:

"On Monday 12th September, I arrived in Ljubljana for the start of a new adventure. One of the first encounters I had in this new city was with the ASEF community, who welcomed me with great enthusiasm. They gave me information about some interesting and educational activities taking place in the next few months that I am already looking forward to.

I also ended up in a new school, Gimnazija Bežigrad. The school positively surprised me in many ways. The students and teachers were very helpful so it was very easy to make social contacts.

Being from Belgium, I do notice differences between the two countries in terms of culture, but I am eager to discover even more. In the next few months I want to learn as much as possible at the school Bezigrad, from the ASEF meetings and of course, improve my Slovenian language."