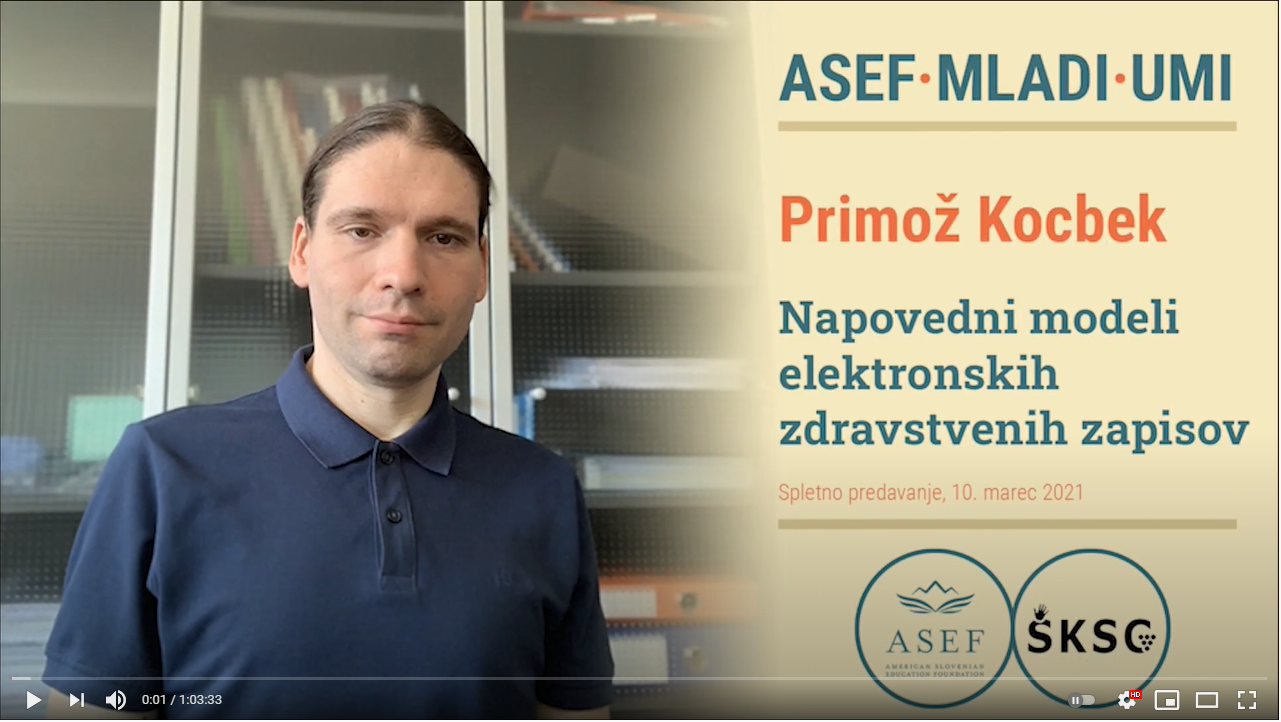 Are You Intrested in Predictive Models of Electronic Health?
May 24, 2021 | 12:00 pm | Online
Primož Kocbek's ASEF Junior Fellow lecture on predictive models of electronic health records is now also on YouTube.
Primož is a doctoral student in biostatistics and a research assistant at UM FZV. His research interests include statistical modeling and machine learning techniques with applications in healthcare.
The ASEF Young Minds event was organized in cooperation with the Student Club of Slovenske gorice – ŠKSG.