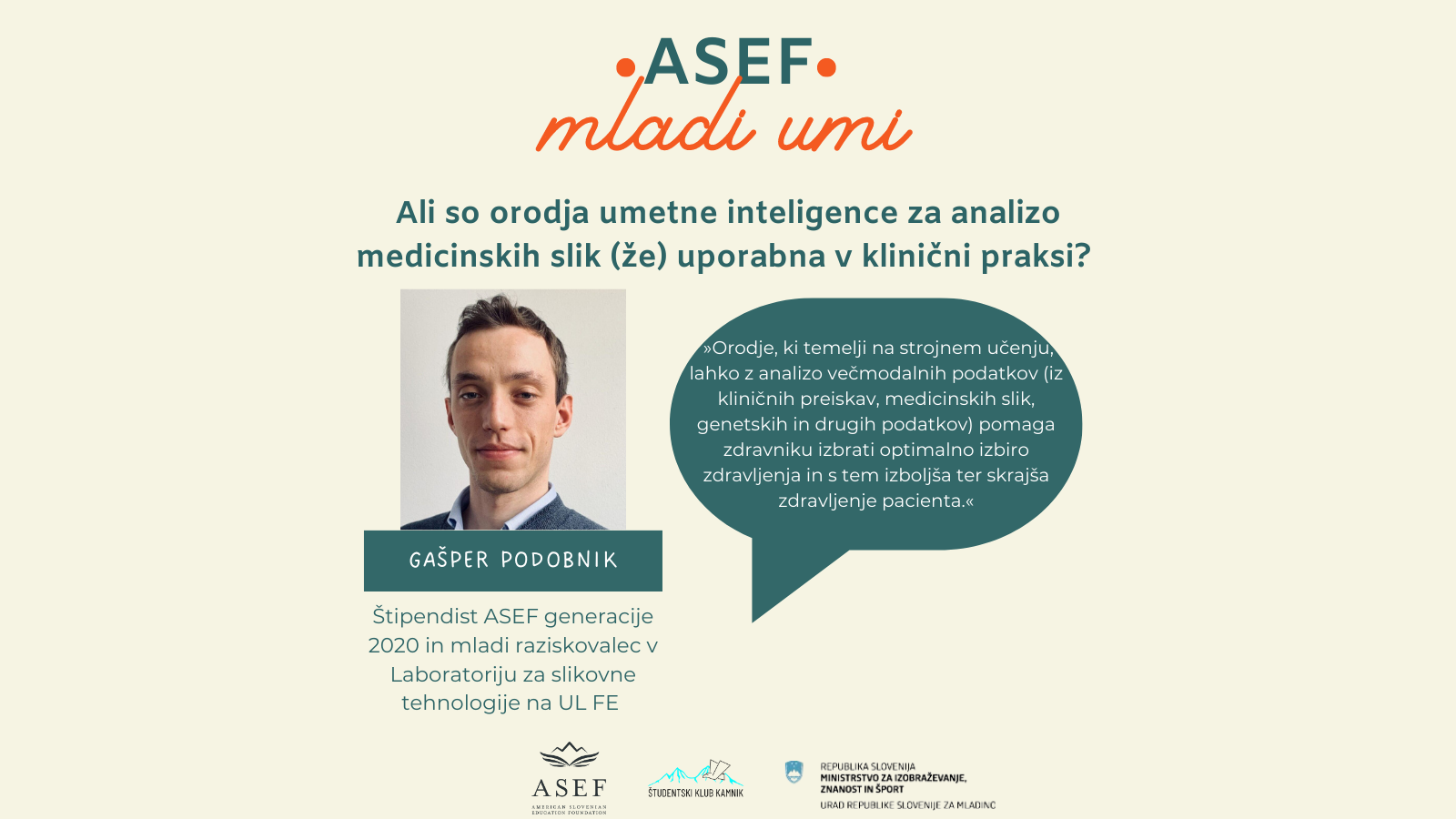 Are Artificial Intelligence Tools for the Analysis of Medical Images (Already) Useful in Clinical Practice?
December 01, 2023 | 1:57 pm |
February 10, 2023
The September lecture of the ASEF Young Minds series in cooperation with the Kamnik Student Club was prepared by Gašper Podobnik, an ASEF Junior Fellows generation 2020, a young researcher in the Laboratory for Imaging Technologies of UL FE.
In the lecture, Gašper presented his experience as part of his research visit to the University of Cambridge in the United Kingdom, where he worked with ASEF mentor prof. dr. Matej Jamnik.
According to the lecturer, in specific cases, artificial intelligence tools can already help well in clinical practice by analyzing multimodal data and thus help the doctor to choose the optimal choice of treatment, but they are accompanied by many limitations.
These limitations include independence from the human component, non-autonomy of the program and the lack of a single server for data collection.
The project is supported by the Office of the Republic of Slovenia for Youth.