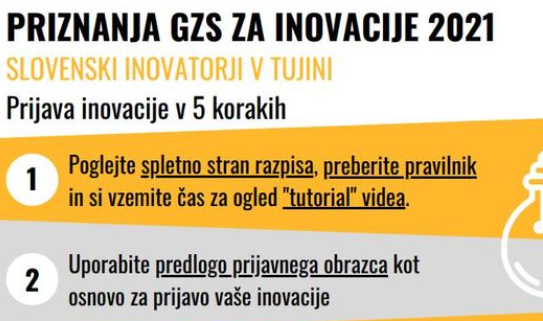 Apply Your Innovation and Win the Award
Apply your innovation to the tender of the Chamber of Commerce and Industry of Slovenia and win the award!
The most innovative achievements will be selected in the competition, which will be highlighted and awarded the highest national recognitions at the Innovation Day 2021.
At the initiative of colleagues from the VTIS Association, Slovenian innovators operating outside Slovenia can also apply for the tender from last year onwards.
How to apply for an innovation in the 2021 call?
www.inovacije.gzs.si/priznanje-za-inovacije/