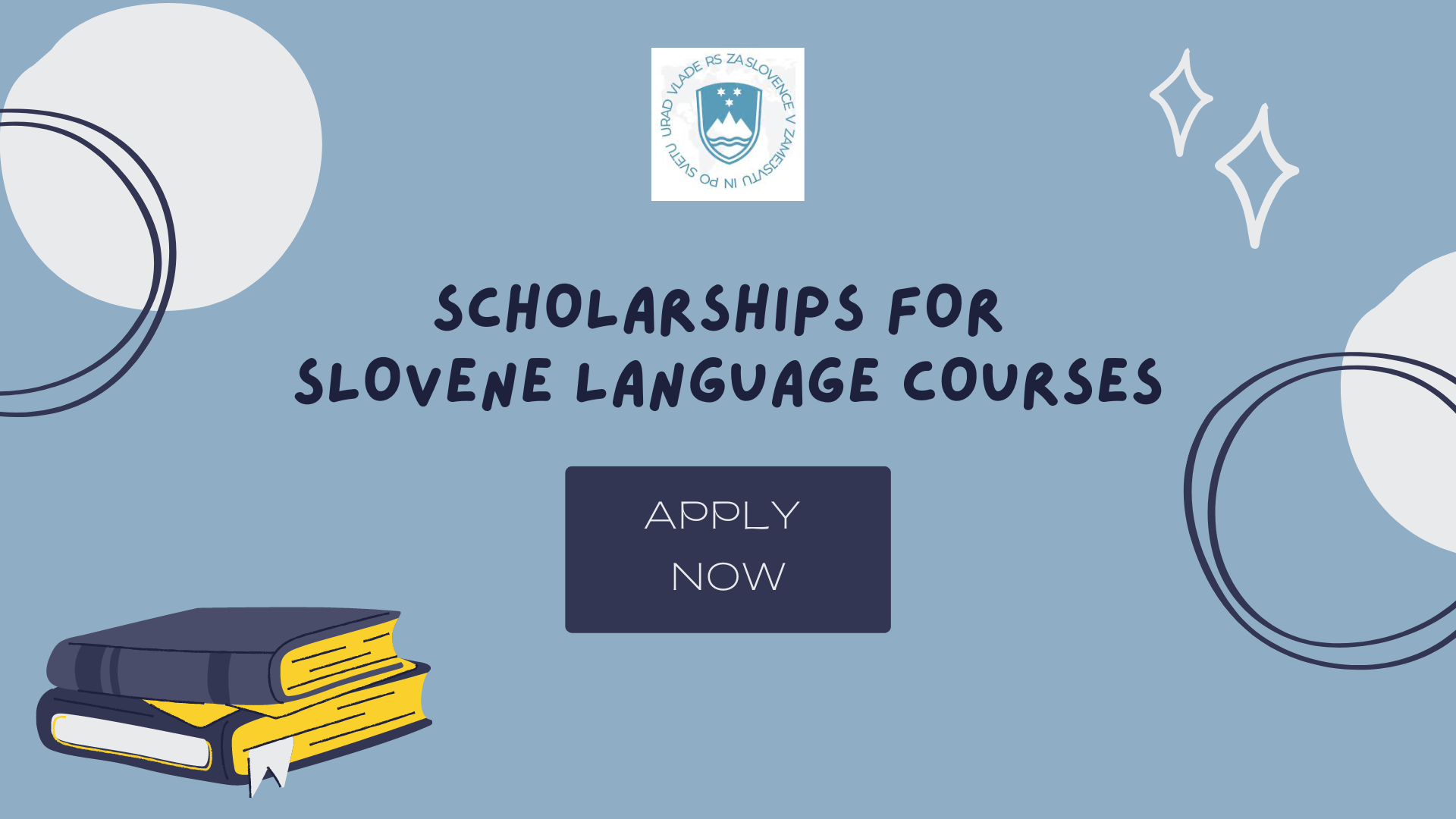 Apply for Scholarship for Slovene Language Courses
As we enter the new year, it is time to upgrade your Slovene skills. The 𝗚𝗼𝘃𝗲𝗿𝗻𝗺𝗲𝗻𝘁'𝘀 𝗢𝗳𝗳𝗶𝗰𝗲 𝗳𝗼𝗿 𝗦𝗹𝗼𝘃𝗲𝗻𝗶𝗮𝗻𝘀 𝗔𝗯𝗿𝗼𝗮𝗱 provides scholarships for online and onsite language courses for adults. 
The scholarship covers the tuition fees for members of Slovene ethnic minorities in other countries and descendants of Slovene expatriates and emigrants.
You can apply for the scholarship for the following courses:
Summer School of Slovene Language in Ljubljana and Online 2023
Autumn School of Slovene Language 2023
Winter School of Slovene Language in Ljubljana and Online 2024
Spring School of Slovene Language 2024
Afternoon Course of Slovene Language, Spring 2023
Morning Course of Slovene Language, Spring 2023
More information about the courses and the deadlines here: https://bit.ly/3kojqSd