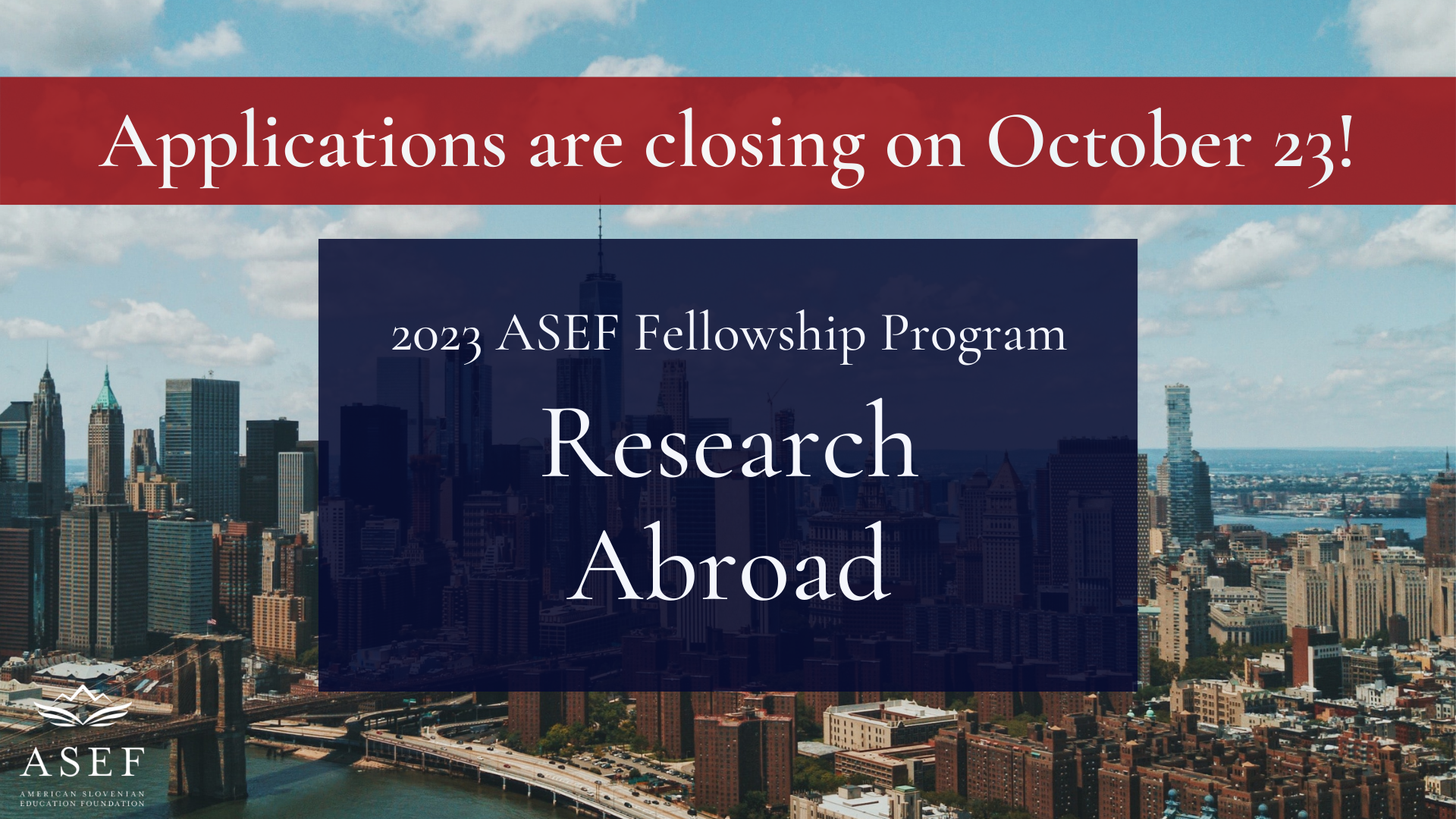 Applications for the Research Abroad Program are closing on October 23!
In less than a week, applications for the ASEF Fellowship Program Research Abroad are closing. Make sure you apply for our 3-year program and complete a 10-week research visit under the mentorship of renowned Slovenian professors at the world's best universities. 
Create your own success story together with ASEF!