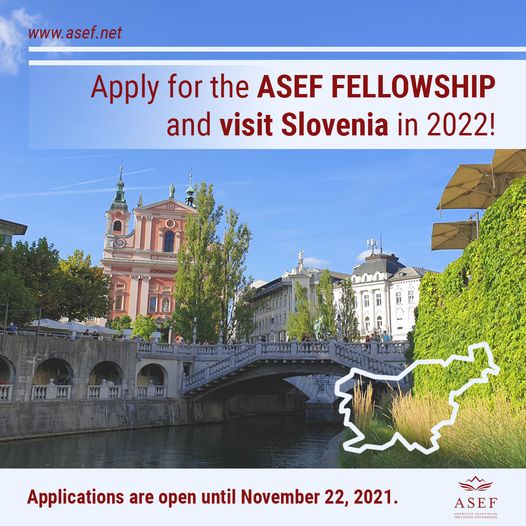 Applications For the ASEF Fellowships Are Now Open!
2022 ASEF Fellowship Program to Visit Slovenia gives talented students of Slovenian heritage an opportunity to:
Do a 10-week research/work visit at the Slovenian university, company, or a research institute in the area of the applicant's field of expertise.
Collaborate with a Slovenian professor/mentor.
Learn/improve Slovenian language.
Build lasting relationships with Slovenia.
The deadline for applications is November 22, 2021 via this link.