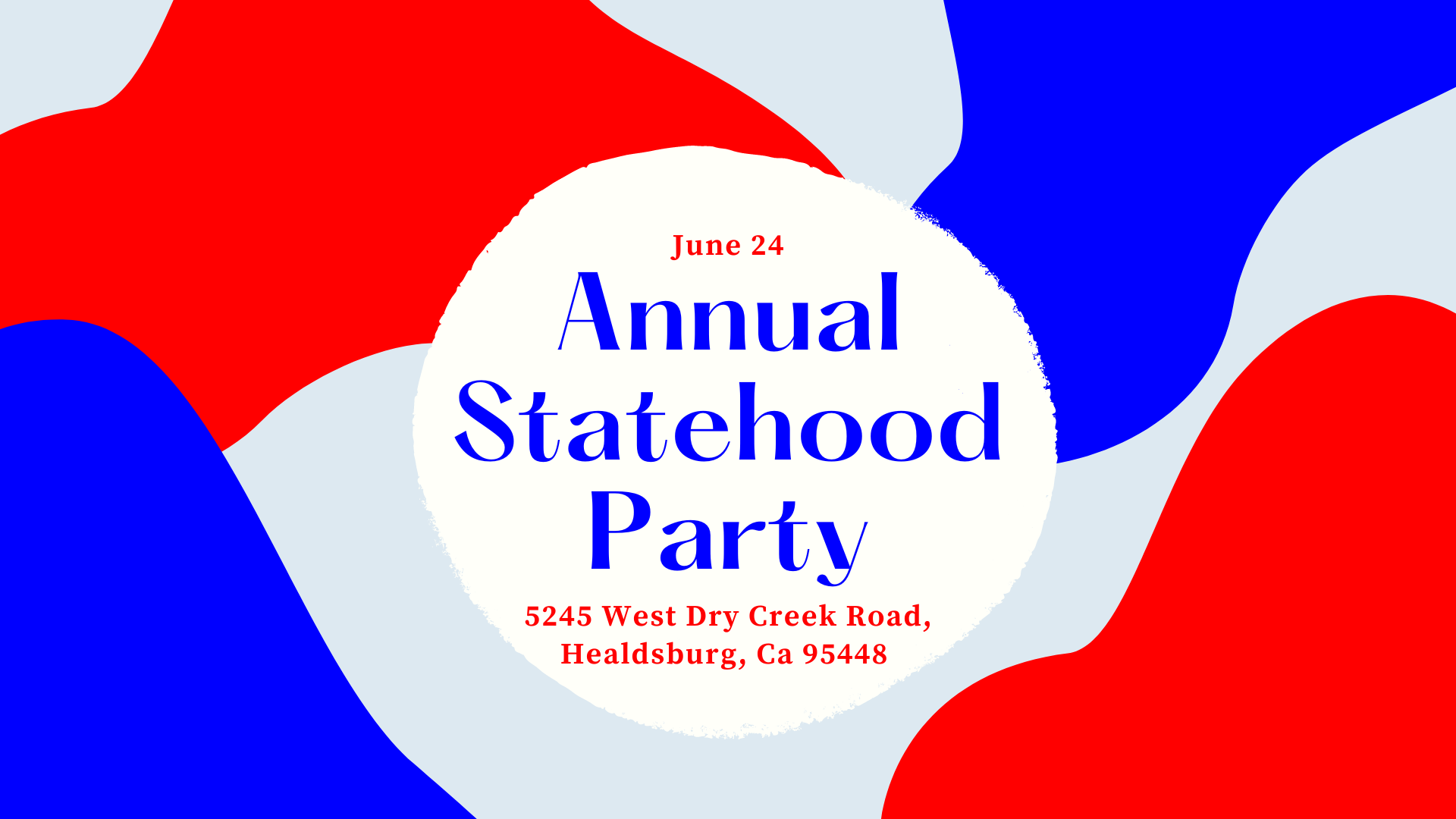 Annual Statehood Party
June 24, 2023 | 12:00 pm | 5245 West Dry Creek Road, Healdsburg, CA 95448
If you happen to be in the Bay Area, do not miss the opportunity to celebrate Slovenian Statehood Day and make new connections, as well as reconnect with Slovenian history and culture.
Event Details
Date: June 24, 2023
Time: Noon onwards
Venue: 5245 West Dry Creek Road, Healdsburg, CA 95448
Important Information
Please bring clothes suitable for a warm day and for swimming, as there will be opportunities for swimming and other outdoor activities.
We will provide plenty of food and drinks, but you are welcome to bring your own Potica for our annual potica contest. Strudel is also accepted.
If you are musically inclined, feel free to bring your favorite musical instrument to share your talent. We will warmly welcome any musical contributions. John Hutar and his All Stars will also be present.
Prizes will be awarded to the family with the most members in attendance, known as the Ravnik nation category.
RSVP: Please let us know how many people you will be bringing, so we can make appropriate arrangements for your comfort. Kindly RSVP at your earliest convenience (tjb@brandilaw.com).
Directions
Take the Dry Creek exit off Highway 101 and head West (left) for approximately 3 miles to Lambert Bridge Road (Stop Sign).
Turn left at Lambert Bridge Road and continue until it dead ends at West Dry Creek Road.
Take a right turn onto West Dry Creek Road.
After about half a mile, you will pass Quivera Winery and a barn on the right.
Look for a private road on your left with a green sign that says 5205-5295 (Koch Road). There will also be a "BRANDI" sign.
Follow the road for about a mile, which will take you through vineyards and into the forest, until you reach 5245.
If you happen to get lost or need assistance, please call Tom Brandi at 415-652-7349.
We look forward to celebrating the Annual Statehood Party with you!