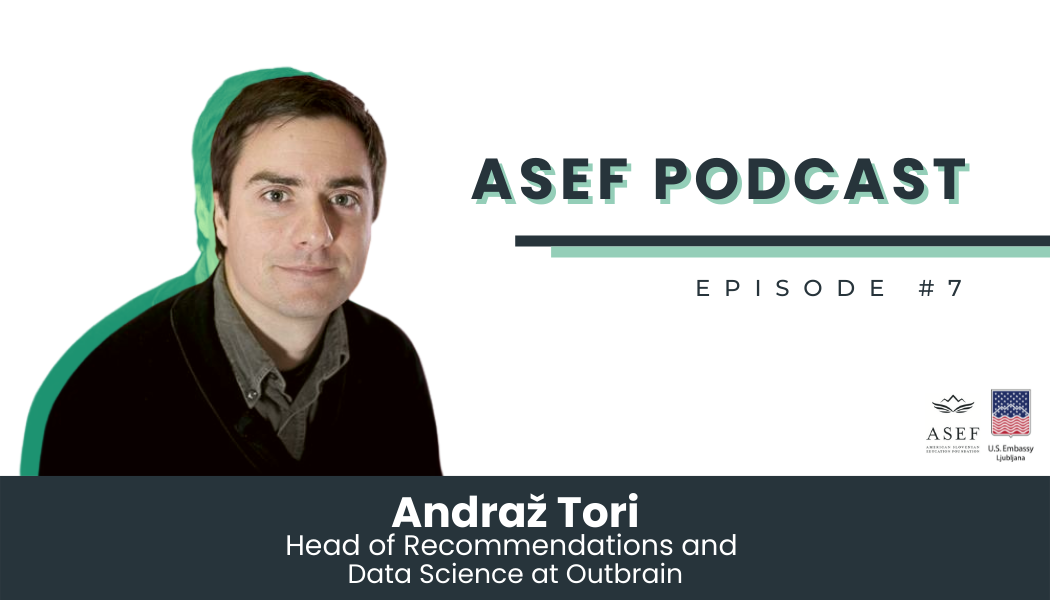 Andraž Tori Shares Wisdom for Young Professionals Starting Their Careers [ASEF Podcast]
Listen to Andraž Tori share some wisdom for young professionals who are just staring their careers in the podcast exceropt below. Andraž, Head of Recommendations and Data Science at Outbrain, was the guest of episode 7 of the ASEF Podcast.
Listen to the whole of episode 7 of the ASEF Podcast to hear him talk about Outbrains' IPO and its relevance for Slovenia, online advertising and the opportunities behind Web 3.0, whether Slovenia can develop an ecosystem of advertising-related companies, and what we should learn from mature startup ecosystems. 
The ASEF Podcast is supported by the U.S. Embassy in Ljubljana.