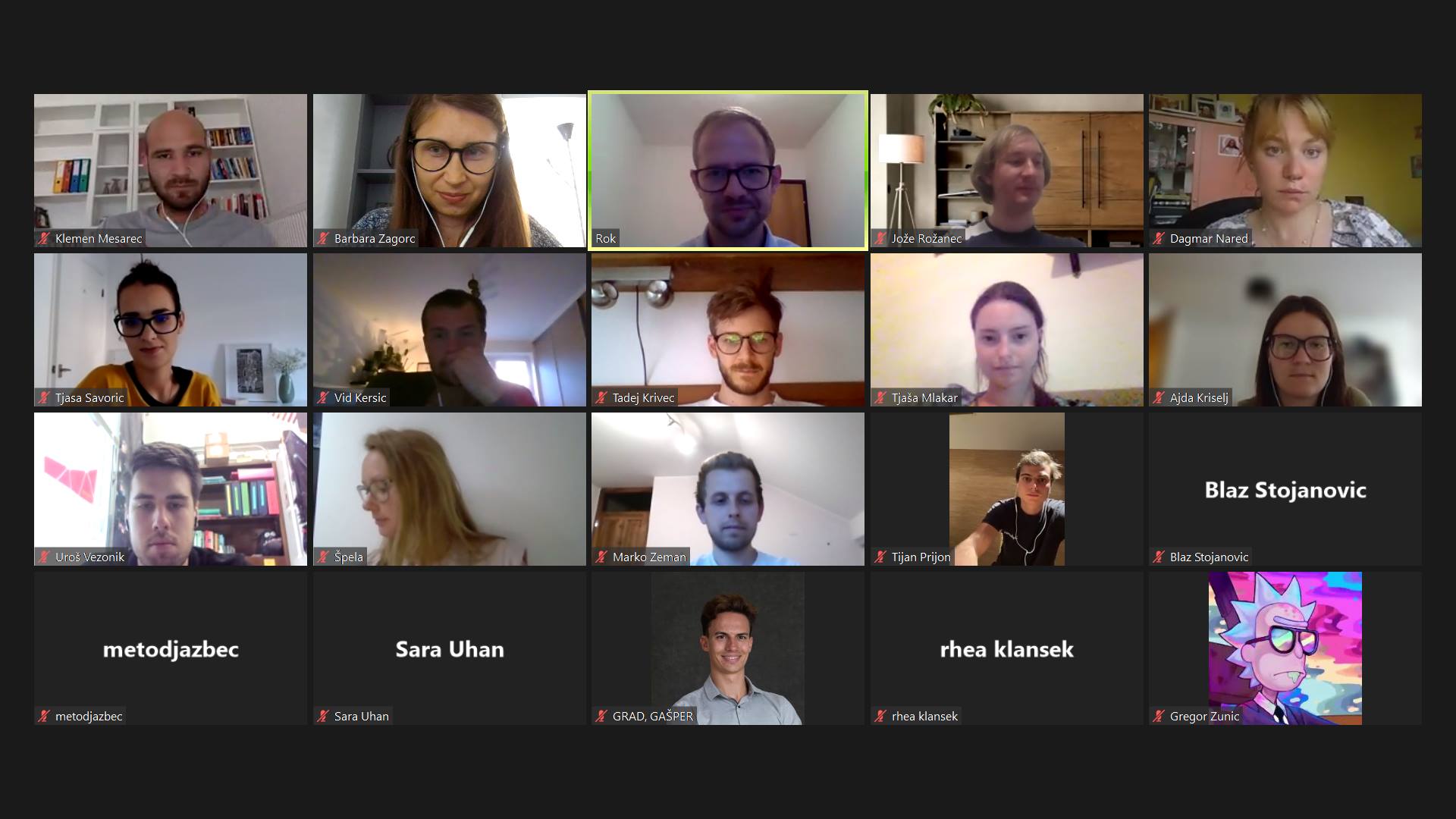 Already the Second Generation of ASEF Fellows is Starting a Tutoring Program
On Tuesday, September 14, ASEF 2021 Generation Fellows were introduced to the ASEF Tutoring non-formal education program, in which they will be involved in the coming months. At the meeting, the scholarship holders learned what participating in the program can bring them, how the tutoring meetings take place and also found out who this year's tutors are.
From September 2021 to June 2022, they will attend monthly tutoring meetings as part of one of the 6 tutoring groups active in their field. At the heart of this year's meetings will be topics related to the Sustainable Development Goals as defined by the United Nations (UN), with each group choosing one goal to be discussed among its members.
This year's tutoring groups consist of scholarship holders and tutors in the following areas: ☑ Biochemistry and chemistry
Physics
Computing
Economics and business informatics
Political science and sociology
Humanities
The program and guidelines for the new academic year were presented at the event by the head of the ASEF tutoring program, dr. Rok Sekirnik. He was joined at the meeting by Vesna van Midden, a 2020 generation scholarship holder, and Jože Rožanec, a 2016 generation scholarship holder, who presented their experience of participating in the program last year.
What is ASEF Tutoring Program?
ASEF tutoring is an individual-centered non-formal education and mentoring program introduced by ASEF in 2020. It is based on in-depth work in small groups led by tutors, ie experts in their field, on current topics of interest to members of each groups.