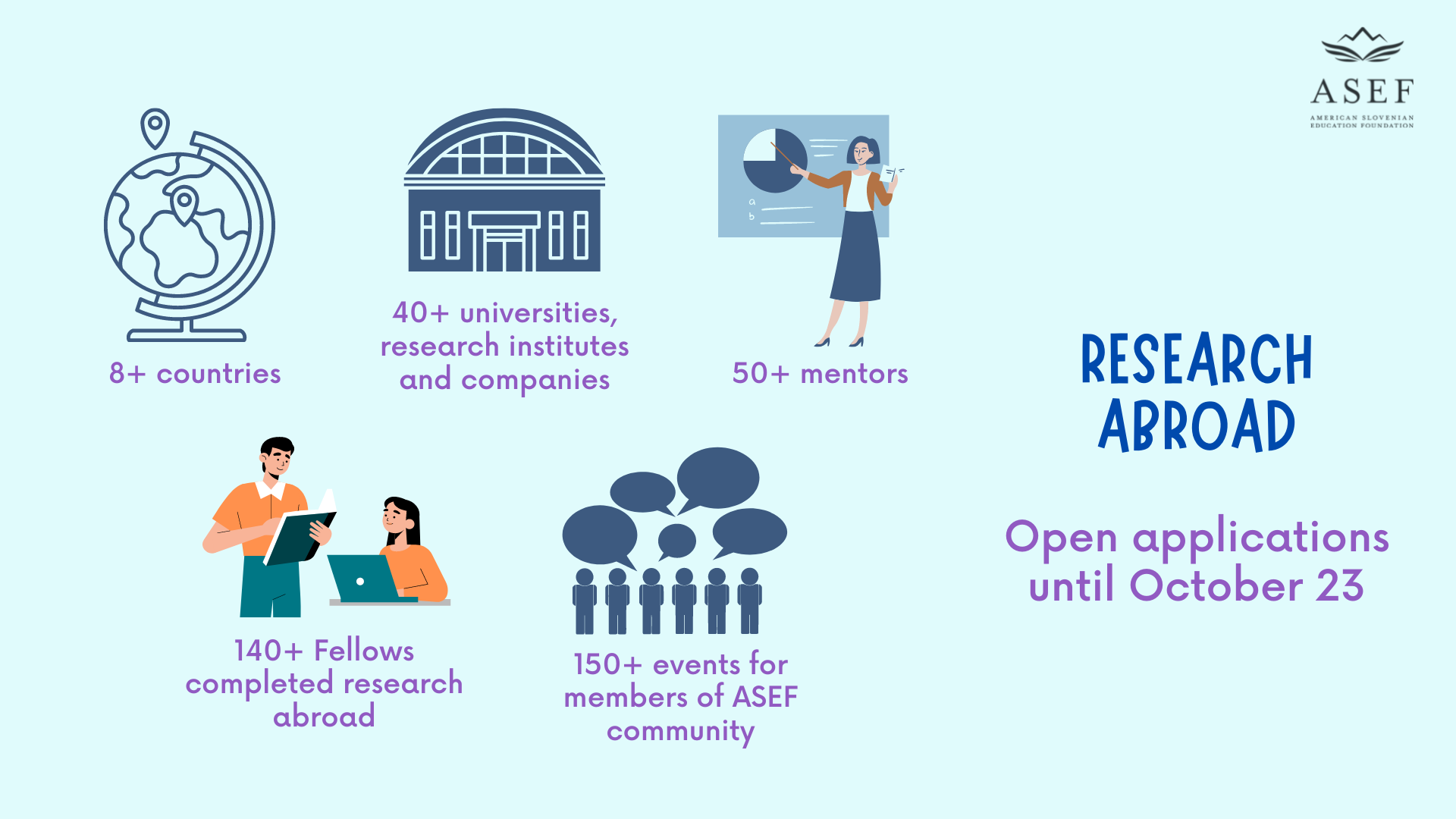 A Unique Opportunity for your Research Progress
The 3-year ASEF Research Abroad Fellowship is an exceptional opportunity for personal and research progress. 
During the program, Fellows gain excellent experience that will help them in their future research career. In the first year, they complete a 10-week research visit under the mentorship of top Slovenian professors at world-renowned universities in the USA, Canada, Australia, the UK, and the EU. In the second and third years, they attend events and lectures organized by ASEF, collaborate with other Fellows, and develop skills that shape them into individuals who build a better future. 
Applications are open until October 23 at the link below.