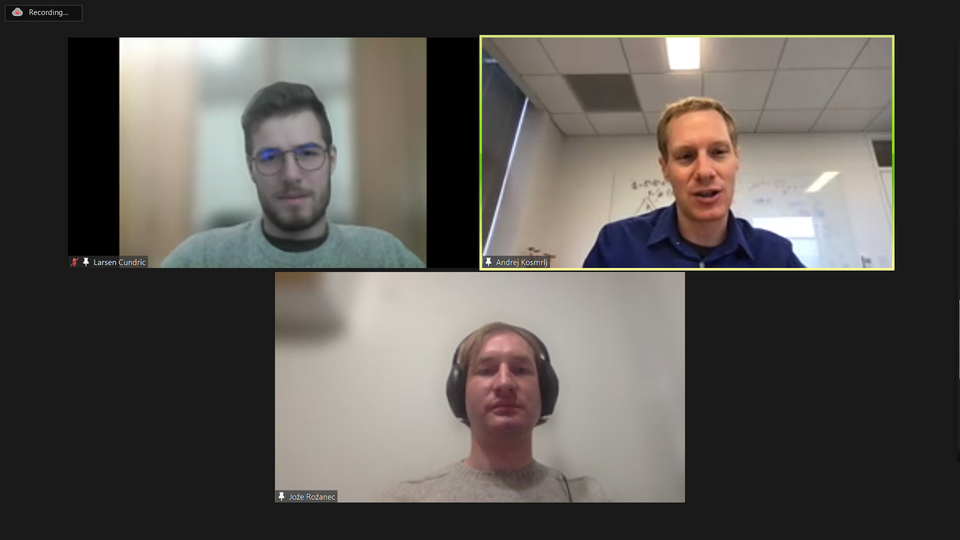 A Recording of Workshop on The Selection Process and Tips For Applying to the ASEF Program Is Available
Great interest in the ASEF Junior Fellows – Research Abroad program, which takes Slovenian students on a 10-week research visit abroad and enables them to participate in a 3-year non-formal education program that strengthens professional development and personal growth.
At today's ASEF Junior Fellows – Research Abroad Workshop, organized by ASEF, potential candidates learned more details about the program, the selection process, and gained valuable advice that is good, considered for a successful application.
The workshop was conducted by ASEF professor and co-founder of ASEF Slovenia dr. Andrej Košmrlj, Assistant Professor in the Department of Mechanical Engineering and Space Engineering at Princeton University, Larsen Cundrič, ASEF Fellow 2021, and Jože Rožanec, ASEF Fellow 2016.
The call is open until November 22, 2021: link.
Additional questions in connection with the tender are accepted at info@asef.net