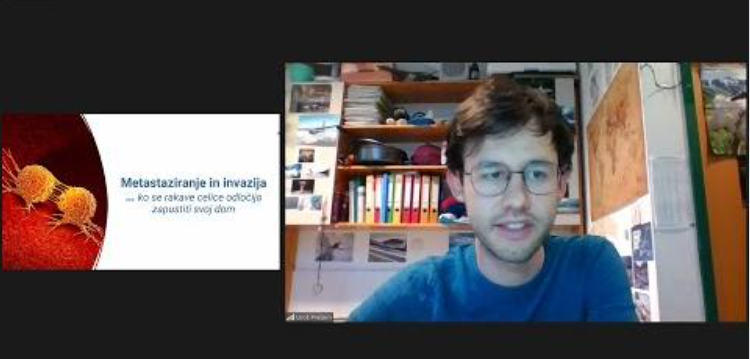 A Recording of the ASEF Young Minds: 'Metastasis and Invasion'
April 21, 2022 | 7:00 pm | Online
A recording of the ASEF Young Minds event has been published,. ASEF Junior Fellow 2019 Uroš Prešern, Master of Biochemistry, lectured on "Metastasis and Invasion: When Cancer Cells Decide to Leave Home".
At the event, Gašper Beg, a representative of the co-organizers LokalPatriot Institute from Novo mesto, presented the activities they organized for students in the local environment. The whole event was connected by Lea Knez, ASEF Junior Fellow 2021.
A recording is available here.