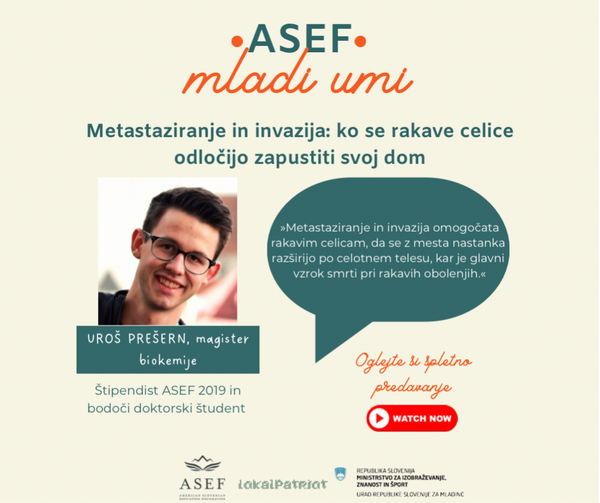 A Recording of the ASEF Young Minds Event With Uroš Prešeren Has Been Published
April 21, 2022 | 7:00 pm | Online
At the event, ASEF Young Minds, in cooperation with the LokalPatriot Institute from Novi Mesto, organized a lecture, where the ASEF Junior Fellow 2019, Uroš Prešern, Master of Biochemistry, spoke. He lectured on "Metastasis and invasion: when cancer cells decide to leave their home", where we learned a lot of information about the origin of cancer and the key properties of cancer cells.
Support our young minds by watching the lecture here.
ASEF young people is a project co-financed by the Office of the Republic of Slovenia for Youth.