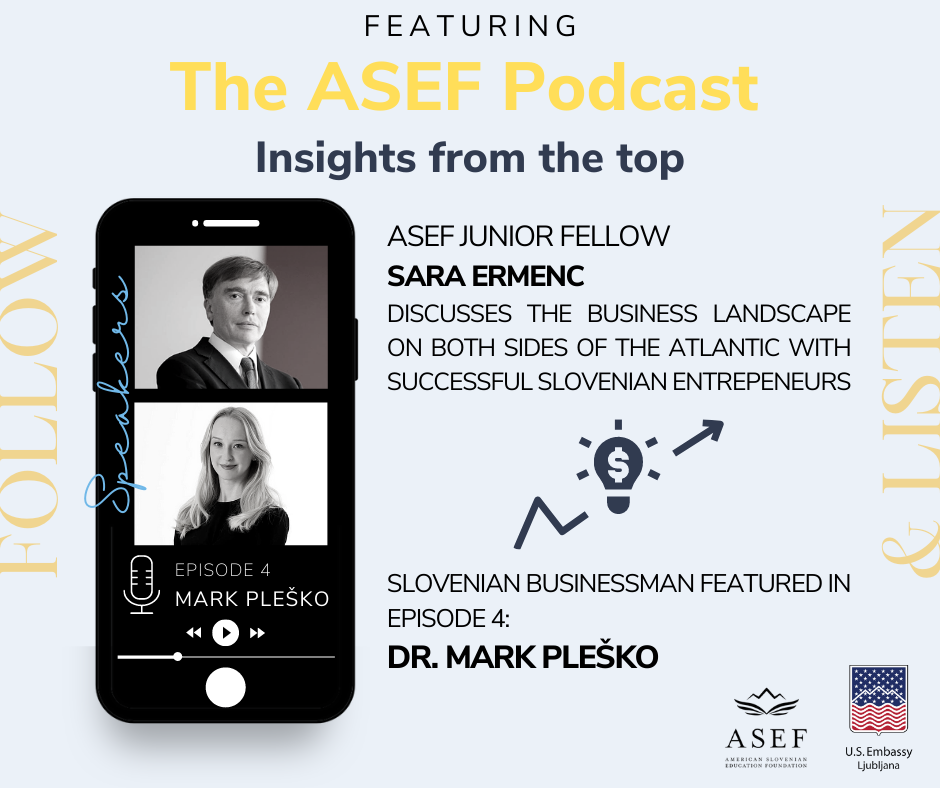 A New Segment Of the ASEF Podcast! #4
We are proud to present a segment for all those interested in business and entrepreneurship. Episode Four of the ASEF Podcast is hosted by AJF Sara Ermenc and stars Dr. Mark Pleško. Dr. Pleško is the Founder and CEO of Cosylab, the world's leading provider of control systems for particle accelerators and cancer therapy. Listen as Mark Pleško shares some insights regarding his career and company and views on the Slovenian business landscape.
Episode Four is available to stream via link.
The project is supported by U.S. Embassy Ljubljana.