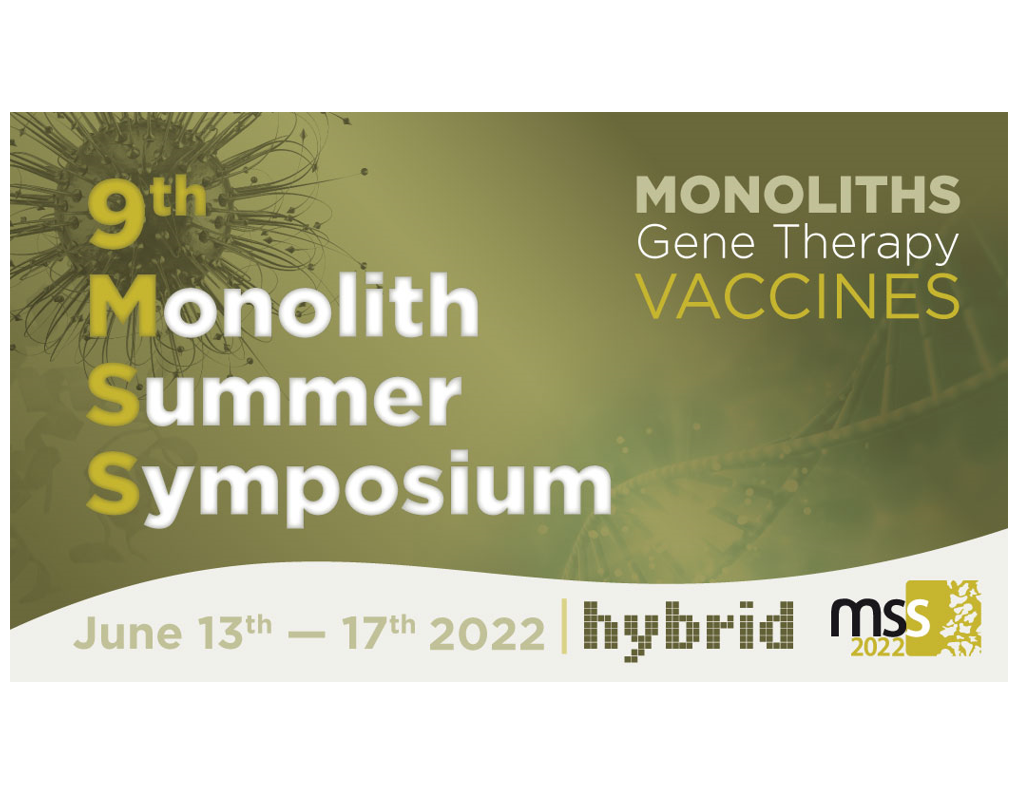 9th Monolith Summer Symposium (MSS2022)
June 13, 2022 | 9:00 am | Portoroz, Slovenia
Monoliths. Gene Therapy. Vaccines.
Our partner, company BIA Separations, now part of Sartorius, co-organizes MSS2022, the 9th Monolith Summer Symposium which will take place online and in-person in Portoroz, Slovenia (map) from June 13th to June 17th 2022.
Monolith Summer Symposium is a 5-day scientific symposium dedicated to the use of monolith chromatography in the field of gene therapy. Event is specifically designed for people working with gene therapy vectors, exosomes, vaccines, DNA and RNA, bacteriophages, large proteins, and other big biomolecules. 
WHOLE WEEK OF WORKSHOPS AND LECTURES
MSS2022 will follow a new format that introduces wet-lab workshops which will be coordinated with oral presentations. The event will continue to focus on the evolution of monolith technology, but an increased emphasis will also be placed on the applications of technology. Due to the unstable covid situation and travelling restrictions, you will be able to attend lectures also in virtual format. See the full program here.
HIGHLIGHTED SPEAKERS
Expert speakers at the conference will share their views, insights and experiences, all focused on the evolution of monolith technology:
Jared Davis, Providence Therapeutics, mRNA
Robert Hodge, TheraPartners, LLC, AAV
Thomas Muster, BlueSky Vaccines, Oncolytic flu
J. Michael Hatfield, Jaguar Gene Therapy, LLC, AAV
Richard Truran, Biogen, AAV
Pete Gagnon, BIA Separations-part of Sartorius, Exosomes
Djuro Josic, University of Rijeka, Croatia and Brown University, Plasma proteins
Aleš Štrancar, BIA Separations-part of Sartorius, Covid Adeno virus
REGISTRATION
Register by March 31th 2022 and use the early bird 30% discount.
For more information, please visit the MSS homepage at: www.monolith-events.com.