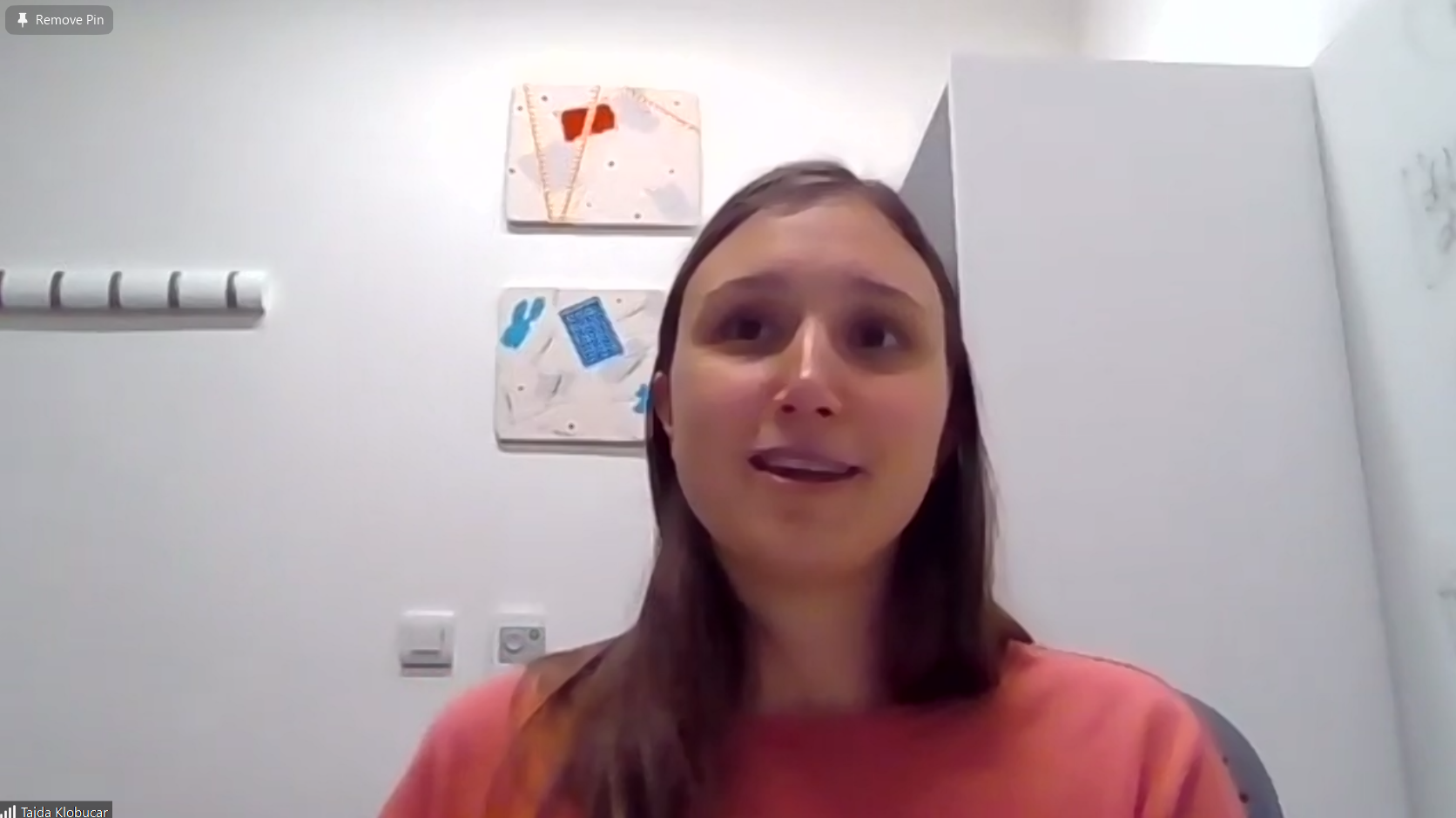 ASEF Young Minds: Tajda Klobučar Lectured About Diversity of RNA World
November 23, 2021 | 7:00 pm | Online
As part of the November popular science lecture ASEF Young Minds, organized by ASEF in cooperation with the Students' Club Bela Krajina, we were able to learn how diverse the RNA world is. A more detailed insight into the latter was presented to us by Tajda Klobučar, ASEF Fellow 2020, a doctoral student in Biosciences and a researcher at the Institute of Chemistry in the Laboratory for RNA Networks. The lecturer's research is based on mouse cells in the embryonic age, exploring how ribosomal RNA expression changes within 24 hours.
For the gathered listeners, an introductory presentation of what RNA was very useful, as well as an explanation of its place in biology, and then the lecture touched on the discussion of key RNA molecules for protein synthesis. The long non-coding IncRNAs, which are located in the cells that the lecturer deals with in her research work, were presented in more detail. The latter are associated with many diseases such as diabetes and cancer.
The lecture continued with an explanation of RNA condensates and their dynamics. In the field of molecular biology science, the latter are extremely popular, but they are more difficult to research due to their small size. Tajda concluded the lecture with a discussion of potential applications; also in RNA therapy, among others.
The event was moderated by Petra Kukanja, ASEF Fellow 2018. Blaž Pečarič, Head of the section for culture and society of the Students' Club from Bela Krajina, where the lecturer comes from, presented various youth events in this part of Slovenia.