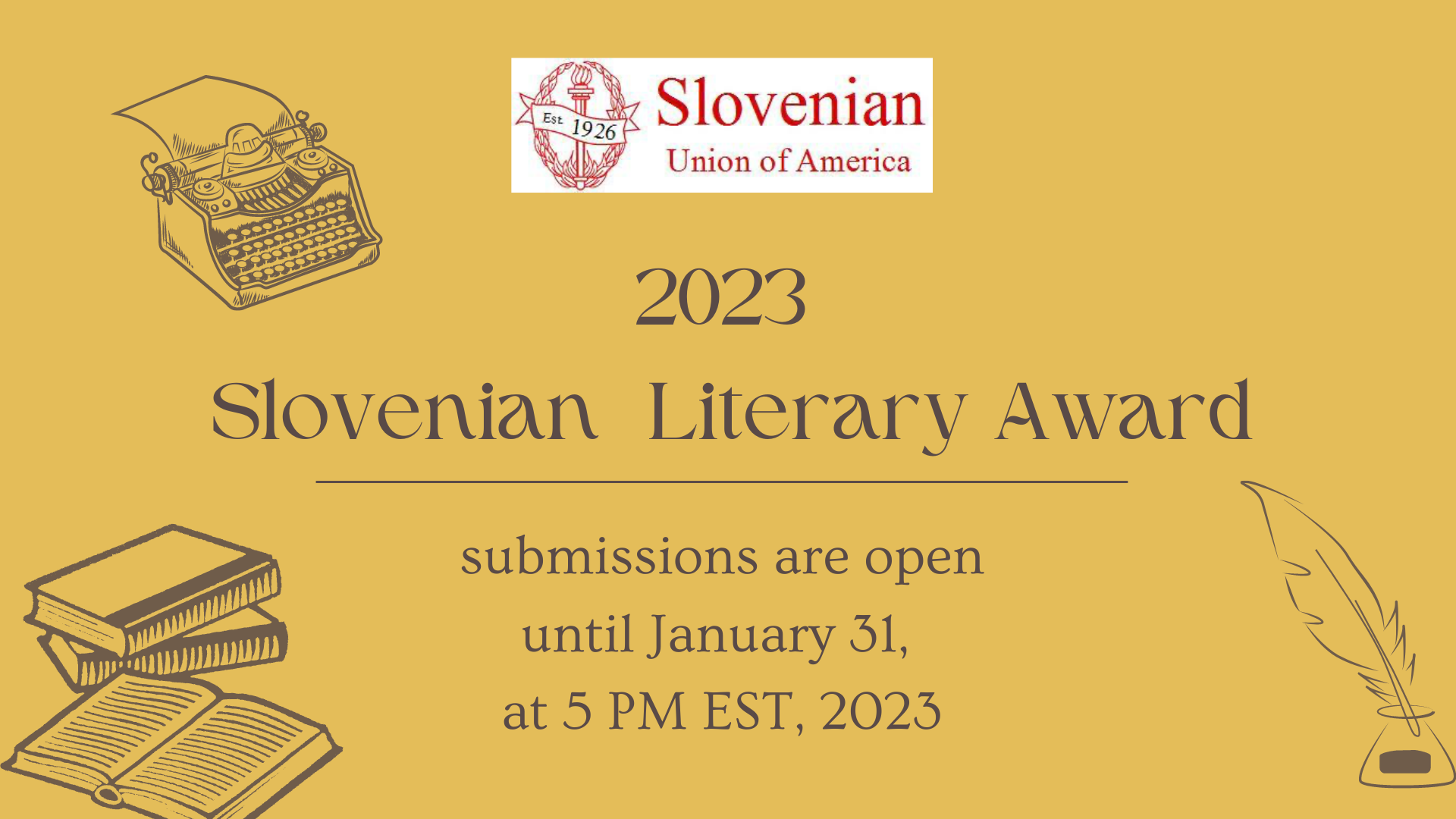 2023 SUA Literary Award Submissions are Now Open
The Slovenian Union of America opens submissions for the Fifth Annual Slovenian Literary Award to recognize and promote writers of Slovenian heritage.
The award is open to first-time writers as well as published authors. For nearly a century, the Slovenian Union of America has been dedicated to preserving the legacy of the Slovenian ancestry of its members. Writing has been a formative part of the Slovene heritage, and the SUA Slovenian Literary Award acknowledges those who continue this vital tradition. The winner will be announced in a June 2023 ceremony honoring the award recipients for their literary contributions. 
Submissions are accepted until January 31, 2023 at 5 PM EST.
More information about the application can be found here.