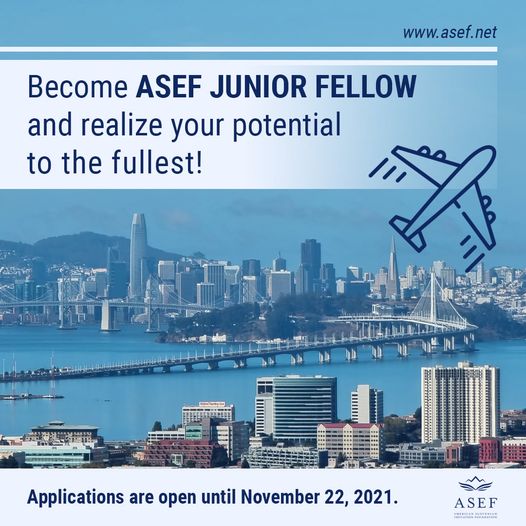 2022 ASEF Junior Fellows – Research Abroad Call For Applications is Open
ASEF Junior Fellows – Research Abroad is a three-year program, which gives Slovenian students the opportunity to:
do a 10-week research visit at a university or a research institution in the area of their field of expertise,
engage in activities organized by ASEF Society of Fellows, including research projects and collaborations with other Fellows, ASEF tutorial program, leadership and career development workshops,
and attend regular public lectures and other events organized by ASEF.
The deadline for applications is November 22, 2021 via this link.
To simplify the application process and answer all relevant questions, we are organizing a webinar on Thursday, November 4, at 8 PM CET, held in the Slovenian language. Register here.