Education
Is the Essence of Leadership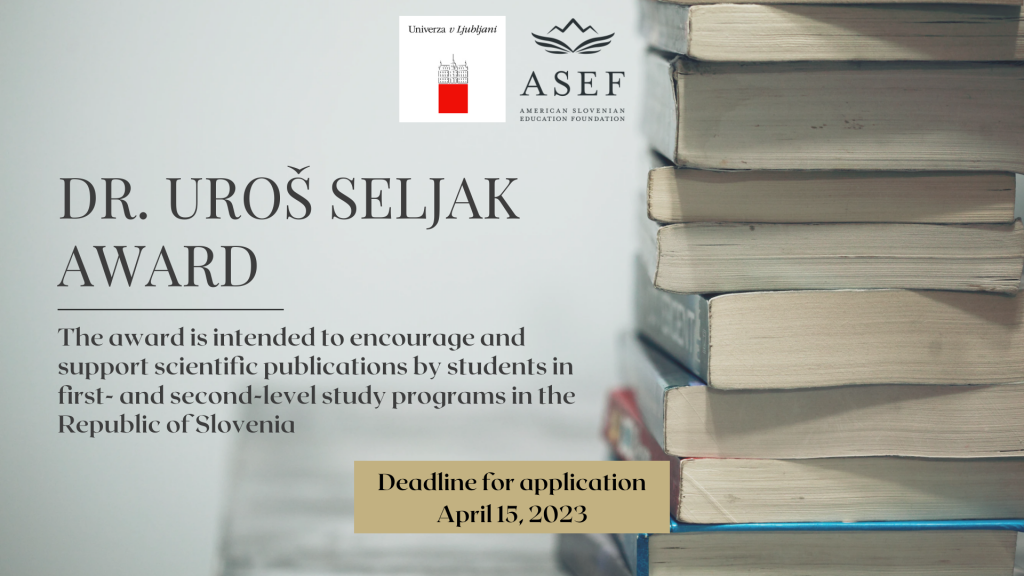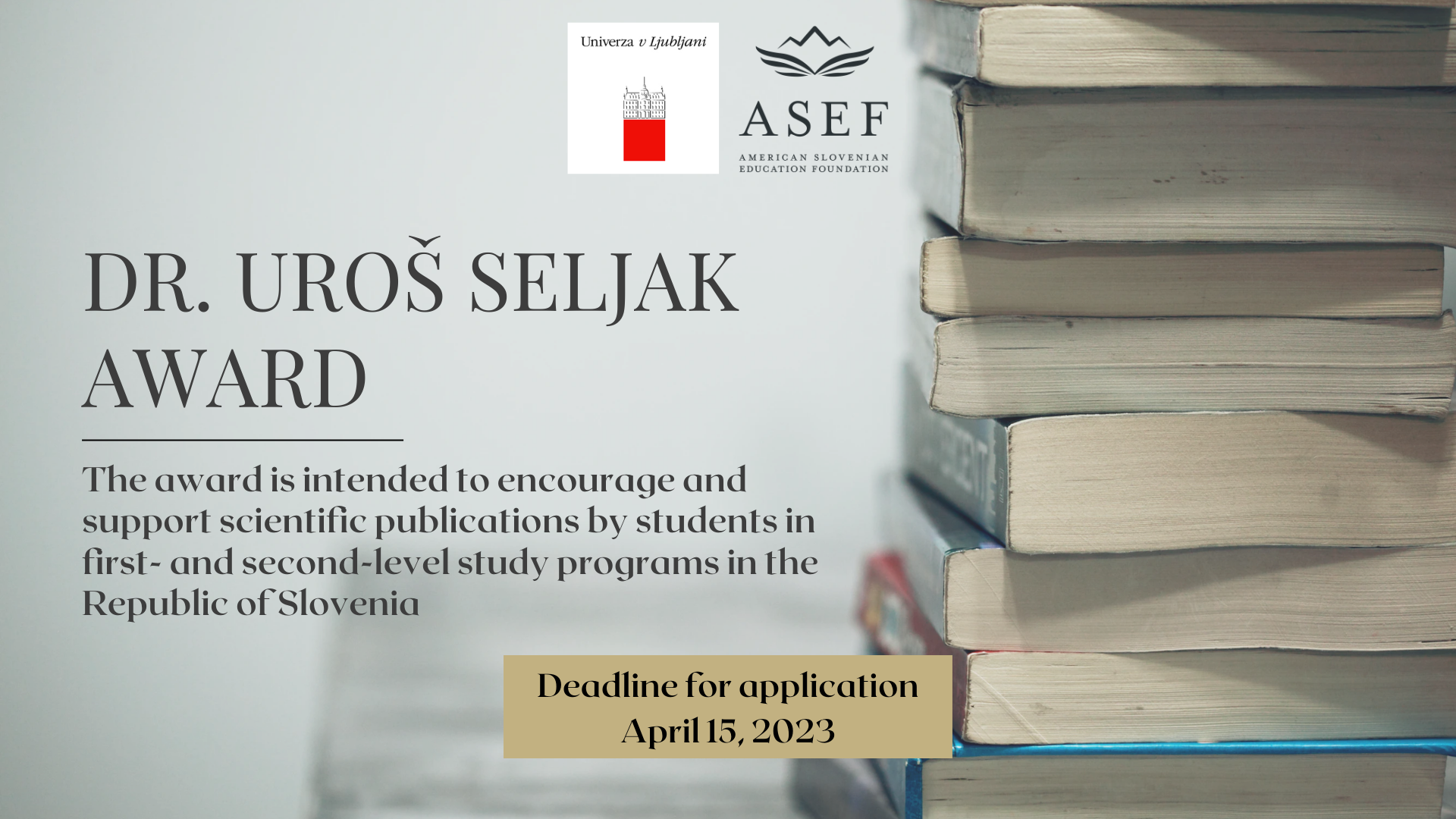 Call for Applications for the Dr. Uroš Seljak Award 2023
The University of Ljubljana and the ASEF Institute are launching the second call for applications for the Dr. Uroš Seljak Award, which is intended to encourage and support scientific publications by students in first- and second-level study programs in the Republic of Slovenia and to promote mentoring of students.
In addition to the award, the author of the best scientific publication receives a prize of USD 10,000.
News & Events
News & Events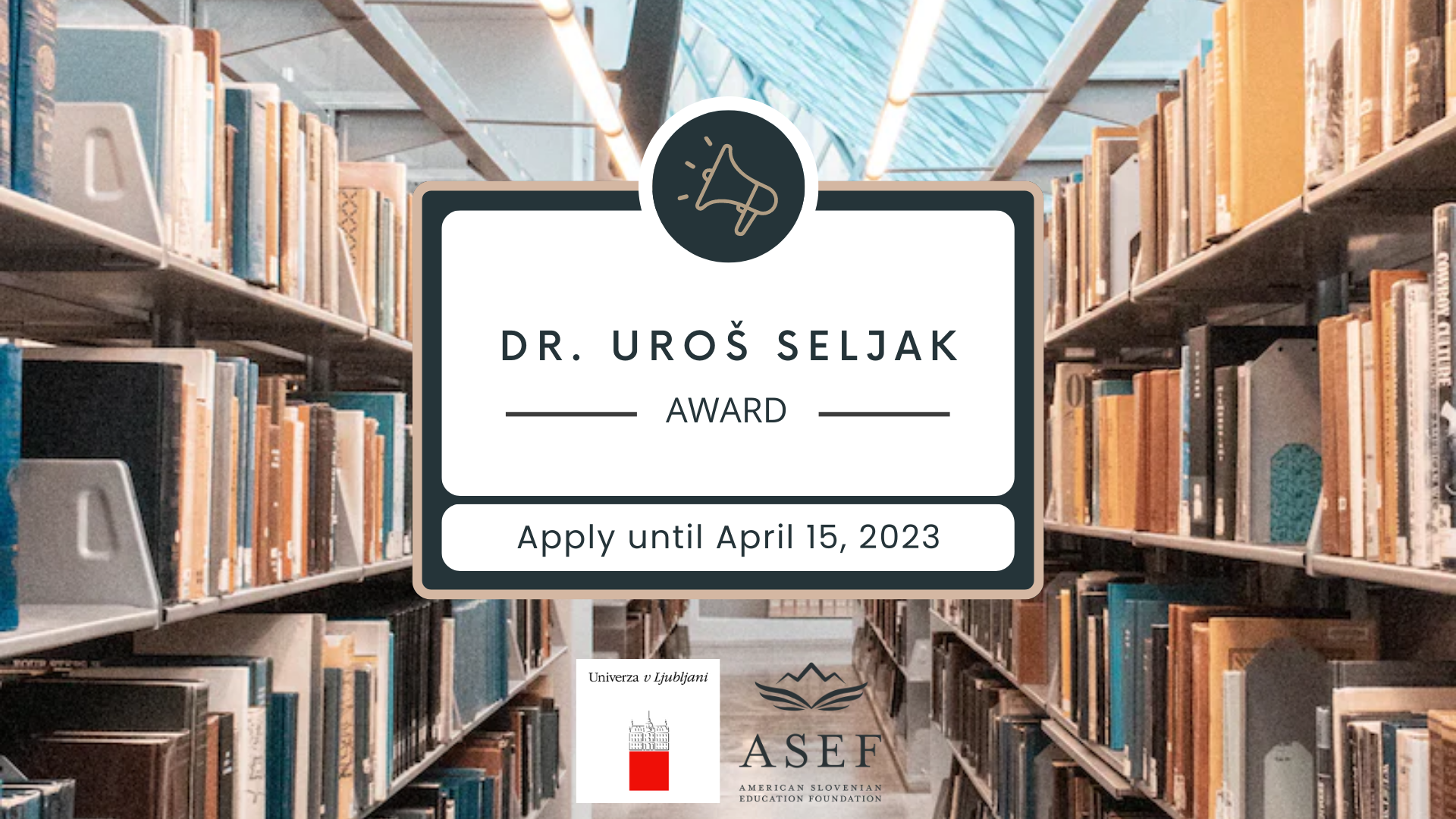 Fellowship Programs
Fellowships
Junior Fellowship
Research Abroad
3 year program
10 week reserch visit
Collaboration with other Fellows
Attend regular lectures & ASEF Events

"I'm honoured to be granted the opportunity to visit prof. Urška Velikonja at the Georgetown University in Washington D.C."
Junior Fellowship
Visit Slovenia
1 year program
Visit Slovenia
10 week summer visit
Slovenian University, Research Institution or Company

"My visit to Slovenia has been a dream come true. Getting to reconnect with my Slovenian heritage while building my career in music in the incredible city of Ljubljana is already making this one of the greatest summers of my life."
Our core values
The three core values are permeated
by a special care for the Slovenian heritage.
Academic Excellence
We seek an uncompromising standard of excellence in teaching, learning, creativity, and scholarship within and across disciplines.
Character Formation
We seek to form the whole person: men and women distinguished by intellectual rigor, moral character, community building and the ability to make ethical decisions.
Dedicated Service
We seek to prepare global citizens who advocate for the benefit of humanity and contribute to the
intellectual, economic and cultural vitality of society by serving those with least access to power in order to promote the flourishing of all.